SumUp Review 2022: Features, Pricing, Top Alternatives
This SumUp review provides the information you need to decide whether it's the right point-of-sale system for you.
Many or all of the products featured here are from our partners who compensate us. This may influence which products we write about and where and how the product appears on a page. However, this does not influence our evaluations. Our opinions are our own. Here is a list of our partners and here's how we make money.
SumUp is a popular mobile point-of-sale system (mPOS) in Europe that recently expanded to the U.S. According to its website, SumUp is the first fully-certified EMV (EuroPay, Mastercard, Visa) mPOS system in the world to cover the entire payment process — including card terminals, Android and iOS mobile apps, payment processing, and risk and anti-fraud solutions.
As an exciting alternative to popular domestic mPOS providers like Square and PayPal, SumUp can do most of what the other major mPOS systems can do — but at a lower cost. Here's what you need to know to decide if SumUp might be a good fit for your business.
Accept payments without worry
See our payment provider recommendations that fit your business.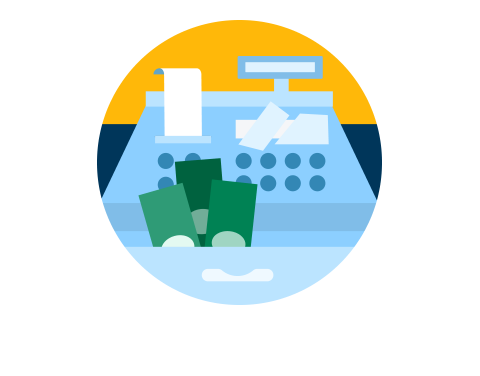 SumUp is an mPOS system that works by connecting a mobile device via Bluetooth to a SumUp credit card reader that processes transactions through the SumUp mobile app. The mPOS system can accept magstripe, chip and contactless forms of payment. The SumUp mobile app is available for Apple iPhones and iPads using iOS 9.0 or higher and Android devices using Android 4.4 or higher. The app can only work while connected to the internet.
To create a SumUp account, you'll need to connect it to your business bank account and provide some basic business information like your business entity type and contact information. Note that SumUp cannot provide services for a variety of businesses that typically fall in the "high-risk" category, such as adult-entertainment businesses, pawnshops and credit-repair businesses.
When setting up your account you'll also purchase a SumUp credit card reader, which will be shipped to you within one to three business days. Once you receive your card reader, simply pair it with your mobile device through the SumUp app and begin processing payments. Processed payments will be delivered to your business bank account within one to two business days, and since SumUp provides an aggregate merchant account, you don't need to worry about setting up your own.
SumUp accepts all major credit cards, including Visa, Mastercard, American Express and Discover.
SumUp doesn't offer the widest range of features, but that's pretty standard for an mPOS system. Instead, SumUp focuses on ease of use and simplicity.
The SumUp app is as good as any mPOS software.
Inventory management: SumUp features some pretty intuitive inventory management features. You can upload an unlimited number of products and include photos, prices and product descriptions for each item. You can also group specific products together to make it easier for shoppers to browse. Each product can also have an unlimited number of variants, and you can assign a custom tax rate to each item.

Checkout: SumUp also has a decent array of options you can use during checkout. There is the ability to add a tipping screen and set custom tip amounts, process refunds, create invoices, send email and text receipts and connect the app to a receipt printer via Bluetooth to print receipts. You can also create a screen where customers can provide an e-signature, accept cash payments and accept payments via bitcoin.

Employee management: SumUp provides you with the ability to create separate employee accounts that you can oversee. Transactions from those accounts will be sent to your business bank account. You can also view the sales history of each individual account as a way of gauging employee performance.

Analytics: SumUp's analytics are pretty basic. You can view all of your sales history, including the type of payment, product sold, time and location of payment and date of payout.
The SumUp app also features a virtual terminal where customers can punch in their credit card information to process a payment, rather than swipe it via the SumUp credit card reader. However, the virtual terminal isn't an automatic feature of the app. In order to access it, you must email SumUp and provide some additional business information, including your EIN and a copy of your business tax returns. All virtual terminal transactions also come with a 2.95% plus 15 cents transaction fee, which is lower than what you'd pay to use the virtual terminal with most payment processors.
With the virtual terminal set up, you'll also be able to send SMS texts to customers directly from the SumUp app requesting payment. Within the text there will be a link to your virtual terminal, allowing the customer to complete the transaction.
In early 2019 SumUp acquired Shoplo, an e-commerce software that allows SumUp to integrate with a variety of different e-commerce marketplaces, including Etsy, Facebook and eBay. Through the e-commerce API, SumUp merchants can manage their e-commerce operation directly from the SumUp app. There is also a developer suite on the SumUp website that allows merchants to integrate SumUp payments into other software.
SumUp encrypts all payments and is PCI compliant. Furthermore, SumUp does not charge merchants for meeting PCI compliance standards.
For U.S. customers, SumUp offers phone support Monday through Friday from 7 a.m. to 5 p.m. ET. There is also an email address you can reach out to for additional inquiries. If you need an answer faster, the SumUp Support Center provides various guides on using its system — plus its blog also features helpful guides on how to get the most out of your mPOS system.
SumUp charges a straightforward 2.65% on all magstripe, chip and contactless payments made using the SumUp credit card reader (virtual terminal transactions cost the aforementioned 2.95% plus 15 cents). SumUp's per-transaction fee is cheaper than Square (2.6% plus 10 cents per transaction) and PayPal Here (2.70%).
SumUp's card reader will cost you $19. (Square's card reader for chip cards and contactless payments costs $49.)
Those are the only real costs to consider when working with SumUp. There is no signup fee, PCI compliance fee, statement fee, payout fee or fee to use the SumUp app. If you experience a chargeback, however, you will have to pay a $10 fee. In terms of contracts, you can use SumUp month-to-month and cancel at any time for no additional fee.
Between the minimalist website and the glowing customer reviews, it's not hard to see that SumUp is a very user-friendly product. A business owner can sign up for SumUp and start processing payments within a matter of days. And the app's clean interface combined with the Support Center's useful guides make it very easy to learn how to leverage all of SumUp's features.
SumUp is one of the most competitively priced mPOS systems on the market. Its per-transaction fee of 2.65% is slightly less than its main competitors, meaning if you process a high volume of transactions, you could see some significant savings. The virtual terminal price (2.95% plus 15 cents) is also significantly less than the virtual terminal of a service like Square, which charges 3.5% plus 15 cents. Plus, SumUp's card reader is available for just $19, which is much lower than comparable card readers on the market.
SumUp isn't the most feature-rich service, but then again, most mPOS systems aren't. The idea is to have a simple and easy way to accept payments on the go, not to have a complex software that allows you to manage your business from your phone. Still, there are some things it would be nice for SumUp to have, such as a customer relationship management function, the ability to apply discounts or the ability to bulk upload product catalogs.
According to user reviews, SumUp has had some issues with account holds and freezes. This can be common with payment processors that aggregate their merchant accounts, as suspicious activity with one merchant can have repercussions for all merchants in the account. Therefore, payment processors that aggregate tend to have shorter leashes with their customers and will issue an account hold or even a termination if your account experiences fraudulent charges or chargebacks. Keep this in mind if you sign up for SumUp.
Here's how customers rank SumUp on popular review platforms:
TrustPilot: 4 stars out of 5.

Capterra: 4.5 stars out of 5.

Better Business Bureau: A+ (not accredited).

iOS App Store: 3.3 stars out of 5.

Google Play Store: 4 stars out of 5.
The general sentiment toward SumUp is positive. Users who were pleased with SumUp touted the simplicity of the system and its low cost. Negative reviews focus on a poor customer service experience. Of course, there are also many reviews praising SumUp's customer support. Another somewhat common complaint is that the SumUp card readers cannot handle a lot of wear and tear, so handle yours with care.
Before making your final decision, you may want to also consider these alternatives:
The Square mobile card reader was revolutionary when it came out, as it was one of the first technologies that enabled merchants to take payments from a mobile device. Today it is arguably the most popular mPOS system on the market in the U.S. The card reader costs $49 and payment processing will run you 2.75% or 3.5% plus 15 cents for virtual terminal payments (you get a magstripe reader for free when you sign up). The Square app will also give you most of what the SumUp app provides, including inventory management, digital receipts and tipping functionality.
There are also a few things that Square provides customers that SumUp does not, such as 24/7 customer support, the ability to set up recurring payments and the ability to operate offline.
If you already use PayPal merchant services to handle online, invoice or subscription payments, PayPal Here is a good option because it allows you to seamlessly track your entire payment history in one place. When you sign up you'll get a free magstripe card reader, but a card reader that can also accept chip cards and contactless payments will run you $79.99. Payment processing fees cost 2.7% and 3.5% plus 15 cents on a virtual terminal. The PayPal Here app features most of what SumUp has, including inventory and employee management functions and the ability to send an invoice.
A version of this article was first published on Fundera, a subsidiary of NerdWallet.