Wix vs. Shopify: Which Is the Best E-Commerce Platform for Your Business?
Compare Wix vs. Shopify features, pricing and user reviews to decide which is a better e-commerce platform for you.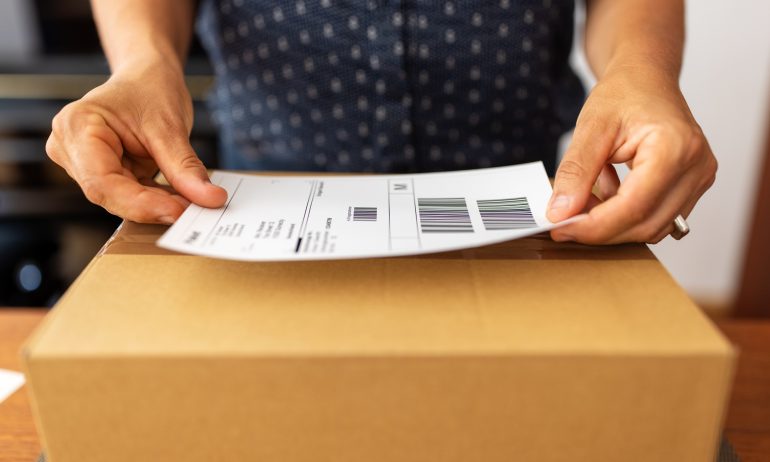 Many or all of the products featured here are from our partners who compensate us. This may influence which products we write about and where and how the product appears on a page. However, this does not influence our evaluations. Our opinions are our own. Here is a list of our partners and here's how we make money.
Wix and Shopify have a lot in common. Shopify is an e-commerce platform that features a website builder, and Wix is a website builder that can be turned into an e-commerce store. Both businesses launched in 2006, and both have gone on to dominate their respective industries.
Although both give you the ability to sell online, Wix is first and foremost a website builder that offers e-commerce functionality, whereas Shopify is an e-commerce platform that allows you to build a website. Wix is well-suited for low-volume sellers and Shopify is best for larger volume merchants looking to truly invest in e-commerce.
In addition to the simple fact that both platforms allow you to create, launch and manage an e-commerce store, Wix and Shopify also have the following specifics in common:
Sell an unlimited amount of goods and services.

Drag-and-drop store editors.

Blogging and SEO capabilities.

Multilingual functionality.
But there are a few differences between the features of Wix vs. Shopify.
Setup: Wix's e-commerce platform is called WixStores. You can create a WixStore account and build your website at no charge whatsoever. To launch your website, you must select a pricing plan. Even then, Wix gives you a 14-day free trial to test its service and determine if it is right for your business. All plans feature cloud-hosting, an SSL certificate, unlimited bandwidth and a free domain name for one year. The lowest-level plan comes with 20 GB of storage.
Store building and templates: You have two options when it comes to building your store: You can use Wix's intuitive drag-and-drop editor, or you can use Wix ADI — an AI-powered system that builds your website for you. To really capture your business's brand, we recommend building your own store. Start by choosing from one of Wix's 500 free mobile-responsive templates. If you don't see a template you like, you can build one from scratch, down to the size and color of your fonts and buttons.
Products: Next you'll handle your e-commerce logistics: adding your product catalog and arranging payment processing and shipping. You can handle all of these functions from your account dashboard. Wix features some nice product features: You can upload an unlimited number of products, product photos and product variants. Each product can receive its own dedicated product page, or you can showcase all products in a category via a gallery. You can also mark products for sale using a ribbon icon.
Payment processing: Wix offers Wix Payments, their in-house payment processing; however, this service is not available in all countries. This being said, in addition to Wix Payments, you can integrate with a variety of third-party payment processing companies at no extra charge, including PayPal, Square, Skrill and Authorize.Net. You can also accept offline payments via ACH transfer.
Shipping: You can set rates from your dashboard based on where your customer is located and what they ordered. When a customer completes a purchase, Wix will automatically factor the tax and shipping into the final price. Then, every purchase is added to the Store Manager tab of your dashboard so you can easily view all the details. Once an order has been shipped, you can mark it as fulfilled. The Store Manager tab also allows you to view and update inventory and send emails to your customers via ShoutOut — Wix's free email marketing tool.
Additional features: Other features Wix offers to their e-commerce customers is the ability to share coupons and discount codes that can be applied at checkout and send thank you messages to customers after they place an order. There is also a blog, SEO tools, mobile app, booking platform and developer kit. Via the Wix App Marketplace you can integrate your store with a variety of different applications.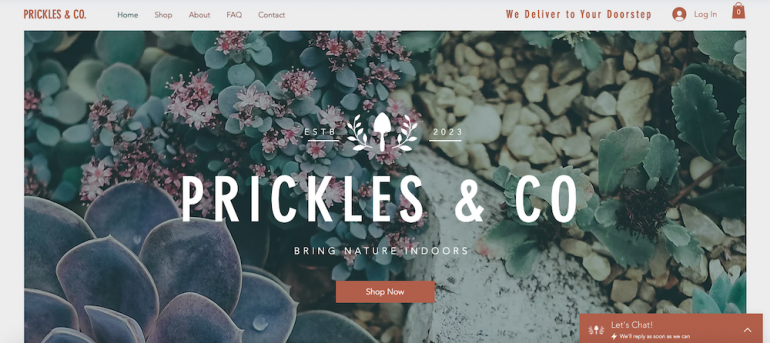 Setup: When you sign up for Shopify, there's no need to specify that you want the e-commerce package. All Shopify pricing plans come with your own dedicated cloud-hosted e-Commerce website and domain name, plus unlimited storage and an SSL certificate.

Store building and templates: Like Wix, Shopify has a drag-and-drop store editor, allowing you to edit your store and see the updated changes in real-time. Shopify offers over 70 different free or paid themes. Most themes can be further customized on the backend by editing the theme code. Note that most of the theme code is written in Liquid, Shopify's custom templating language.

Products: The process of getting set up with Shopify isn't dissimilar from WixStore. You'll log into your account dashboard and upload your product catalog. You can do this via a CSV file, by migrating it over from another platform or by entering in each product manually. If you choose to add products manually, Shopify provides many options that allow you to organize the way they appear to customers — including a short description, product images, SKU numbers, shipping information and product variants (different sizes, colors). Once you have uploaded your products, Shopify allows you to group products into collections for customers to find them by category (i.e. sale items, seasonal products).
Payment processing: In terms of payment processing, merchants are encouraged to use Shopify's in-house payment processing system — Shopify Payments. With Shopify Payments your rate will start at 2.9% plus 30 cents and decrease, depending on the pricing plan you use. If you use a third-party payment gateway, Shopify will charge you an additional fee.

Shipping: Shopify allows you to create a custom shipping method. You can either charge a flat rate or a custom rate depending on the customer's order and location. You can set rates for an unlimited number of shipping zones around the world. Shopify also offers a free shipping plugin (called Shopify Shipping) that gives you access to calculated rates through USPS, UPS and DHL, and the ability to print shipping labels. You can configure custom sales tax rates that Shopify will apply at checkout.

Additional features: Once you launch your Shopify store, you can take advantage of a variety of different features and tools, including abandoned cart recovery, the ability to manage product reviews, a gift card program, dropshipping functionality, Shopify's POS system and an app store with over 1,500 integrations.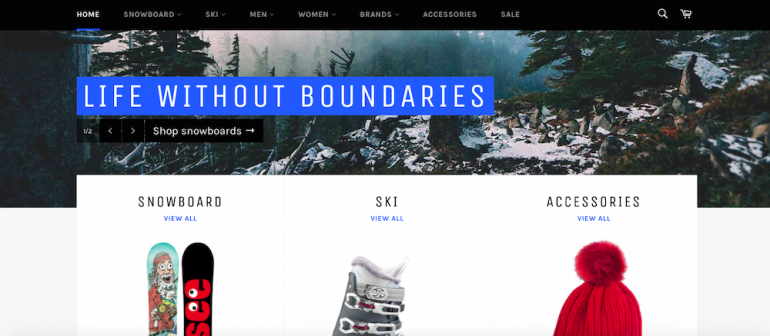 Wix and Shopify share similarities and differences when it comes to features. Perhaps one of the most important similarities is their ease of use. Aside from the fact that both platforms offer drag-and-drop store editors, both are generally designed for e-commerce rookies.
With either Wix or Shopify, you get a dashboard where you can manage most of the back-end functions of your store — including managing orders, adding products, contacting customers, generating discounts, viewing analytics and downloading integrations. If you ever run into issues with your e-commerce website, both services offer support centers with a range of resources, including webinars and community forums.
In terms of the most notable differences, on the other hand, Shopify charges an additional fee if you choose to integrate with a third-party payment processor, whereas Wix does not. Additionally, Wix offers over 500 pre-designed templates — Shopify, on the other hand, only offers just over 70. Shopify, however, has a much wider variety of third-party integration options in its app store.
Wix and Shopify have similar pricing structures, and both offer their platform on a monthly subscription basis.
Wix offers three main e-commerce plans, as well as an enterprise solution. It also offers four website-only plans, but you cannot sell online or accept payments with these options.
Business Basic: $23 per month
Business Unlimited: $27 per month
Business VIP: $49 per month
Enterprise: Starts at $500 per month
An end-to-end business solution that allows you to work directly with Wix professionals to build and manage your online store.
In addition to the cost of your subscription, you'll also have to pay credit card processing fees. If you use Wix Payments, you'll pay a flat rate of 2.9% plus 30 cents per transaction for every credit or debit card payment.
On the other hand, if you choose to integrate with a third-party provider, your rates will vary based on the provider you choose. Wix does not charge an additional fee for using a third-party processor.
Like Wix, Shopify offers three main pricing plans. It also offers Shopify Plus, its enterprise solution, as well as Shopify Lite, which only gives you the ability to sell on an existing website or blog.
Basic Shopify: $29 per month
Up to 64% shipping discount.

2.9% plus 30 cents per transaction for Shopify Payments.
Up to 72% shipping discount.

USPS Priority Mail Cubic® pricing.

2.6% plus 30 cents per transaction for Shopify Payments.
Advanced Shopify: $299 per month
Third-party calculated shipping rates.

Up to 74% shipping discount.

USPS Priority Mail Cubic® pricing.

2.4% plus 30 cents per transaction for Shopify Payments.
Shopify Plus: Starting at $2,000 per month
Enterprise-level solution with advanced customization, integration and management options.
Shopify Lite: $9 per month
Add buy buttons to an existing business website or blog.

Create and send invoices.
Shopify Payment Processing
Unlike Wix's in-house payment processing, Shopify offers discounted rates for its higher-level plans. However, Shopify also charges an additional fee if you choose to use a third-party payment processor instead of Shopify Payments.
On top of the rates you'd face from the third-party processor, you would also have to pay a 2.0% fee for the Basic Shopify plan, a 1.0% fee for the Shopify plan and a 0.5% fee for the Advanced Shopify plan.
Ultimately, although Wix and Shopify have similar pricing plans, Shopify offers more features with each increasing plan level — although its plans are generally more expensive. Additionally, even though Wix doesn't charge an extra fee for using a third-party processor, it doesn't offer discounted rates for its higher plan levels, which Shopify does.
From both of these points, you can see how Shopify is designed to accommodate higher-volume sellers who are truly invested in their e-commerce businesses, whereas Wix is perhaps better-suited for low volume or occasional sellers.
We spoke to some e-commerce entrepreneurs who have had experience using both Wix and Shopify. Their responses, however, were fairly one-sided:
"When it comes to selling things online, Shopify is a much easier platform to work with than Wix, and because it is so popular, there are far more apps developed for it that allow you to further expand your website's capabilities."
— Dave Hermansen, Store Coach
"Wix is great for sellers who don't really want to customize a website and are looking for a quick fix, but it's not very friendly with other apps and software. I find that a majority of the top apps you can add to an e-commerce website integrate with Shopify, then work on integrating with the others. That means that everything you need to optimize the customer's shopping experience is available to Shopify before Wix."
— Alex Ivko, Seller's Choice
The Shopify check-out experience is better
"For e-commerce, it's hands down Shopify. The checkout experience is significantly better on desktop and mobile with Shopify — its UX sets the standard. The backend analytics on Shopify are set up for e-commerce owners. Lastly, the Shopify app marketplace can truly support a brand that's scaling into a 7 or 8 figure business."
Pricing: Wix's plans are generally more affordable than Shopify's. You can start an online store with Wix for $23 per month, compared to $29 per month with Shopify.

Website building: Wix gives you three unique ways to create your website, using its drag-and-drop builder, Wix ADI or its open development platform.

Themes and design: Wix offers more themes than Shopify. Although not all of Wix's themes are dedicated to e-commerce, Wix has a much more modern and professional aesthetic in comparison to some of Shopify's themes. They're also highly customizable and very easy to edit.

Payment processing: Not only is the rate for Wix Payments (2.9% plus 30 cents per transaction) pretty standard in the industry, but it's also a huge benefit that Wix does not charge an additional fee for using a third-party payment processor. Therefore, if you can find cheaper rates with another provider (or already have a merchant service provider), you can use that service without facing extra costs from Wix.
Wix is really ideal for those who just need a website, but if you are going to dabble in e-commerce, Wix can provide you with a suitable option for a low-volume of sales. Higher volume merchants will get more bang for their buck with a platform dedicated to e-commerce.
E-commerce-focused features: Shopify is better equipped to handle a vast variety of e-commerce needs, including a higher volume of sales. Although its plans are more expensive, each plan includes additional advanced e-commerce tools — particularly with regards to shipping, reports and user accounts.

Discounted payment processing rates: Although Shopify charges a fee for using third-party processors, if you opt to use Shopify Payments, you can access discounted processing rates with the higher-level plans.

Integration options: Overall, the Shopify marketplace has more third-party app options in comparison to Wix. Shopify can integrate with the full range of software solutions across numerous categories. Although Wix does offer a decent app marketplace, it simply isn't comparable to Shopify's — plus, not all the apps are specific to e-commerce.

Customer support: Although Wix offers 24/7 phone support for its U.S. customers, reviewers often complain that it's difficult and time-consuming to reach customer service representatives. Conversely, Shopify provides 24/7 support in three different ways — phone, live chat and email.

Scalability: Ultimately, Shopify is better suited for promoting the growth of your business. Wix constrains you in certain ways — like by placing storage limits on your website and making you pay extra for your business domain name after the first year. With Shopify, on the other hand, you receive incentives for opting for higher-priced plans — meaning you can benefit from continuing to use Shopify as your business grows.
Shopify is a solution that can truly work for any business situation — even the merchant who is thinking about turning their Wix website into a WixStore. You'll have to pay a bit more than you would with Wix, but what you get with that extra money is more than worth it.
A version of this article was first published on Fundera, a subsidiary of NerdWallet.