How to Turn a Tax Refund Into a Fatter Paycheck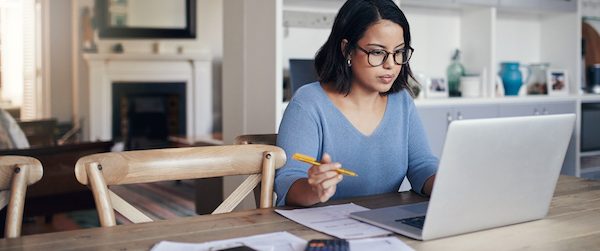 Many or all of the products featured here are from our partners who compensate us. This may influence which products we write about and where and how the product appears on a page. However, this does not influence our evaluations. Our opinions are our own. Here is a list of our partners and here's how we make money.
Getting a tax refund may seem great, but tax pros say it's also a sign two things could be happening: You may not be doing enough tax planning and you might be needlessly shrinking your paycheck.
In a recent online survey commissioned by NerdWallet and conducted by The Harris Poll, we asked more than 2,000 American adults about their tax refund preferences, their knowledge about adjusting their withholding and how they plan to approach their taxes differently in 2019. Here's what we learned:
About 2 in 5 Americans (42%) would most prefer to overpay in taxes throughout the year and get a refund, though it means living off of a smaller paycheck all year. While a large influx of cash can be nice, it's worth considering whether it's the best decision for your day-to-day finances.

Almost two-thirds of Americans (64%) don't know that a W-4 is the form used to adjust the tax withholding on a person's paycheck. Nearly half of Americans (45%) incorrectly believe the correct form is a W-2. A W-2 details the wages an employee earned and how much in taxes was withheld from their pay.

More than a quarter of employed Americans (28%) have never adjusted their tax withholding, and about two-thirds of Americans who have ever filed a W-4 (65%) say they generally review their tax withholding only when starting a new job. This is particularly concerning because the Tax Cuts and Jobs Act of 2017 changed the tax code in ways that many people might not have accounted for.

Half of Americans filing a 2019 income tax return plan to do something differently this year compared to last year to prepare for filing. About 1 in 5 (19%) are keeping better track of their files, while 17% are opening a 401(k) or increasing their contributions.
Why tax refunds aren't always wonderful
When it comes to filing an income tax return, almost 2 in 5 Americans (39%) would most prefer to pay the exact amount of taxes they owe throughout the year and not get a refund or owe money after filing. But 42% would most prefer to overpay their taxes and get a refund.
Tax refunds often happen when people have too much tax withheld from their paychecks. If, for example, your employer withholds $400 from your pay twice a month, you'll have paid $9,600 in taxes by the end of the year. When you prepare your tax return in April and it turns out your tax liability for the year was only $4,000, you could be looking at a $5,600 tax refund.
That sounds great — until you think about what life might have been like if you'd had that $5,600 during the year. That's about $467 a month you could've had to buy groceries, keep up with your bills, get the car fixed, pay down a loan or credit card balance faster, or invest for the future.
How to keep more of your money
There are two ways to help avoid paying Uncle Sam too much upfront.
1. Estimate your tax liability
Estimating your tax liability might mean using a tax calculator, talking to a tax advisor, or looking through your previous tax returns. Think about whether you're making any life changes that could affect your tax situation, such as buying or selling a house, having a baby, starting a business or getting married or divorced. Many name-brand tax software packages have modules that can help you forecast your tax liability, too.
There are many ways to reduce your tax liability, and some Americans are taking advantage of them this year. According to NerdWallet's survey, half of Americans filing a 2019 income tax return (50%) plan to do something differently to prepare for filing compared to 2018, like starting to contribute to or increasing contributions to a 401(k) (17%), IRA (9%) or health savings account (9%), each of which could lower your taxable income.
Instead of waiting until tax time to get a big chunk of your paycheck back via a refund, you can give yourself an immediate pay raise by reducing your withholdings to a level that more closely matches your estimated tax liability for the year.
You can make the change by filling out a new Form W-4 and giving it to your employer. Some employers even allow you to do this online; ask your HR representative for details. A W-4 tells your employer how much tax to withhold from each paycheck, and your employer then remits the calculated amount to the IRS on your behalf.
About two-thirds of Americans who have ever filed a W-4 (65%) say they generally review their tax withholding only when starting a new job, according to the NerdWallet survey, but you can change your W-4 at any time. It's also a good idea to re-evaluate when significant events happen in your life or your job.
This survey was conducted online within the United States by The Harris Poll on behalf of NerdWallet from June 25-27, 2019, among 2,030 U.S. adults ages 18 and older. This online survey is not based on a probability sample and therefore no estimate of theoretical sampling error can be calculated. For complete survey methodology, including weighting variables and subgroup sample sizes, please contact [email protected].
Get more smart money moves – straight to your inbox
Sign up and we'll send you Nerdy articles about the money topics that matter most to you along with other ways to help you get more from your money.