Hilton Honors Elite Status: Your Complete Guide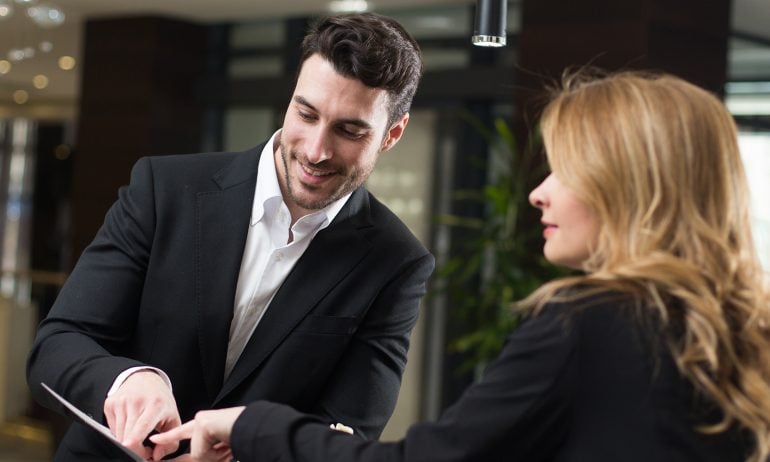 Many or all of the products featured here are from our partners who compensate us. This may influence which products we write about and where and how the product appears on a page. However, this does not influence our evaluations. Our opinions are our own. Here is a list of our partners and here's how we make money.
Hilton elite status 2022 update
As the pandemic continues to disrupt travel plans, Hilton is offering its Hilton Honors members a great deal of flexibility heading into 2022. Like the program did in 2021, Hilton Honors will again postpone points and status expiration. Currently-held points will remain valid through Dec. 31, 2022 and current status will extend through the end of March 2023.
Moreover, any nights, stays or points accrued in 2021 and 2022 will go further toward earning elite status than they did pre-pandemic. Here's a breakdown of the new qualification requirements:
| | | | |
| --- | --- | --- | --- |
| 2020 Elite Status Qualifications | 10 nights or 4 stays or 25,000 points. | 40 nights or 20 stays or 75,000 points. | 60 nights or 30 stays or 120,000 points. |
| 2022 Elite Status Qualifications | 7 nights or 3 stays or 17,500 points. | 28 nights or 14 stays or 52,500 points. | 42 nights or 21 stays or 84,000 points. |
Unused nights earned in 2021 will rollover into 2022, giving you a head start on reaching elite status in the coming year.
We'll continue to monitor Hilton Honors for any further changes and will update this page as new info comes in.
---
Maybe you already earned Hilton Honors elite status through a credit card or by staying at Hilton hotels. Or maybe you're considering switching hotel loyalty from another program. In either case, you're probably wondering how Hilton's elite system works and what benefits it carries.
Here we lay out everything you need to know about the Hilton Honors elite status system, from earning it to using it. Although Hilton is an enormous brand with thousands of properties and 13 individual hotel brands, their elite status program is relatively simple. Still, there are plenty of details to unpack.
You earn Hilton status in any of these ways:
Earning enough qualifying nights per calendar year at a Hilton property.

Earning enough qualifying stays per calendar year at a Hilton property.

Earning enough qualifying base points per calendar year at a Hilton property.
For the first three ways to earn status listed above, you'll hold status for the remainder of the year in which you reach it, as well as the entire following year. So if you earn Gold status in July 2021, you'll keep it through December 2022. For the fourth option, earning it through holding a Hilton credit card, you'll maintain your Hilton status for as long as you hold the card.
What's a "qualifying night" and "qualifying stay"? Aha, technical terminology to make sure people earning points rightfully earn them. If your friend works for Hilton and hooks you up with free rooms, those won't count toward earning status. Status must be earned through "qualifying" methods, which generally means cash bookings made directly with Hilton. Be careful when booking through a third-party travel agency like Hotels.com or Expedia, as that may not count toward reaching elite status.
Qualifying nights or stays at any of Hilton's brands count toward earning elite status. So sure, you could spend $1,000 for a lavish night at the Waldorf Astoria to earn one qualifying night, but you could also find yourself a sub-$100 Hampton by Hilton room and qualify just as well.
Here's a list of Hilton's brand portfolio, for reference:
What's a "qualifying base point"? These are points earned through the bookings described above. Basically, they're Hilton points earned through stays but not other means, such as through credit cards, other promotions or elite status bonuses (described below).
Here's what's needed to earn each of the three tiers:
| | | | |
| --- | --- | --- | --- |
| Earn this many qualifying stays in a calendar year | | | |
| OR earn this many qualifying nights in a calendar year | | | |
| OR earn this many qualifying base points in a calendar year | | | |
| | | | |
On the one hand, it's nice that Hilton accommodates so many travel styles in its elite status structure. On the other hand, it can become bewildering to track and optimize the best strategy for reaching the next tier (e.g., "should I turn this trip into several stays?"). When in doubt, keep it simple and don't make "status runs" for Hilton (or any other hotel program) elite status.
Hilton has joined some other hotel rewards programs in offering "rollover" nights for elite status. Any extra qualifying nights beyond those needed for the tier you earn in a given year will count toward the following year's status. So if you stay 30 nights in 2020, you'll get Silver status (which requires 10 nights) and start 2021 with 20 extra elite qualifying nights.
Notably, this benefit only applies to nights, not the stays or points requirements. That's another reason to not get too clever splitting one stay into several for the sake of elite status.
The easiest way to earn elite status: holding one of Hilton's credit cards
Many hotel companies offer a middling-tier of elite status automatically for holding one of their branded credit cards. But Hilton is especially generous, in that their credit cards offer high tiers of elite status, just for you holding their card.
Perhaps most impressive is the Hilton Honors American Express Aspire Card. Even though it has a $450 annual fee, you'll earn automatic Diamond status, on top of the card's oodles of other benefits including a complimentary night each year, $250 annual airline fee credit and $250 annual Hilton resort credit, which can easily justify that cost. Terms apply.
Benefits of the three tiers
Each Honors tier offers increasingly useful benefits, as you'd expect.
Note the big jump between Silver and Gold in the table above. It's very easy to earn Silver (10 nights), and — unless you're going the credit card route — relatively difficult to earn Gold (40 nights). This gap is reflected in the benefits; there's a big value difference between these two, as well.
For example, Silver elites earn 20% bonus points for stays, while Gold elites earn 80% (and Diamond elites earn a whopping 100% extra). And Silvers don't even get room upgrades or free breakfast, while Golds and Diamonds get both. You could make the argument that Silver isn't really much of an "elite" status, at all.
Here's the full breakdown:
| | | | |
| --- | --- | --- | --- |
| | | | |
| Bottles of water at check-in | | | |
| | | | |
| | | Up to executive rooms, when available | Up to one bedroom suites, when available |
| | | | |
| | | | |
| | | | |
Bonus points: These are extra points earned from eligible bookings. The base earning rate at most properties is 10 points per dollar spent, so Silver members earn 2 extra points (20%), Gold members earn 8 extra points, and Diamond members earn 10 extra points.
Fifth reward night free: All elite members get a fifth consecutive night free when booking with points. There is no limit to how often this benefit is used, though it maxes out at four free nights within a single (20-night) booking.
Status extension: Diamond members can extend their status if they fail to meet the requirements. However, this benefit is only available to members who have both:
Maintained Diamond status for three years, previously. These do not need to be consecutive.

Stayed 250 nights or earned 500,000 base points.
How much is Hilton elite status worth?
Between the bonus points, the breakfasts, the welcome amenities and all the other benefits, Hilton's Gold and Diamond tiers can be pretty valuable — and even the lowest-tier Silver status is better than a poke in the eye.
Hilton Honors Silver status is worth $20.

Hilton Honors Gold status is worth $854.

Hilton Honors Diamond status is worth $3,986.
But before you're seduced by eye-popping figures like the nearly $4,000 in value listed above, you also need to factor in the cost to earn those benefits (or as we call it, the "elite earning rate"). By dividing the benefits by the cost, you can determine the elite earning rate for each level and determine what that status is really worth to you.
Is Hilton Honors elite status worth it?
The short answer: "It depends."
If you're earning status from a Hilton-branded credit card: Keep in mind that the benefits multiply by the amount you actually stay at Hilton properties. In other words, you can take the "shortcut" of earning Hilton status through a credit card — but if you're not actually staying at Hilton hotels, you won't reap the benefits or value. And if you stay enough at Hiltons to make elite status pay off, you might earn that status "organically" regardless.
That said, between the $250 Hilton resort statement credit and $250 airline fee credit, the Hilton Honors American Express Aspire Card — which offers automatic Hilton Honors Diamond status — can certainly be worth its $450 annual fee.
If you're considering earning status from qualifying stays: If you've already stayed at enough Hilton hotels in a year to earn Gold status (which typically requires 20 stays per calendar year), then the roughly $3,000 difference in value between Gold and Diamond can be worth justifying chasing Diamond status (which typically requires 30 stays per calendar year). That's especially true if you're staying at a hotel with an executive lounge where you can take advantage of its meals and beverages, or you tend to book last-minute and the 48-hour room guarantee might turn out to be a lifesaver.
If you're thinking of switching from another hotel program: Make sure to compare the benefits of the tiers you'd earn at each program. Gold status at Hilton will vary considerably in value from the Gold level at most other programs. Check out our hotel loyalty program reviews for more info.
All information about the Hilton Honors American Express Aspire Card has been collected independently by NerdWallet. The Hilton Honors American Express Aspire Card is no longer available through NerdWallet.
---
How to maximize your rewards
Get more smart money moves – straight to your inbox
Sign up and we'll send you Nerdy articles about the money topics that matter most to you along with other ways to help you get more from your money.