How American Airlines' New Instant Status Pass Works
This unique status challenge gives AAdvantage members the chance to earn status and reap the benefits quicker.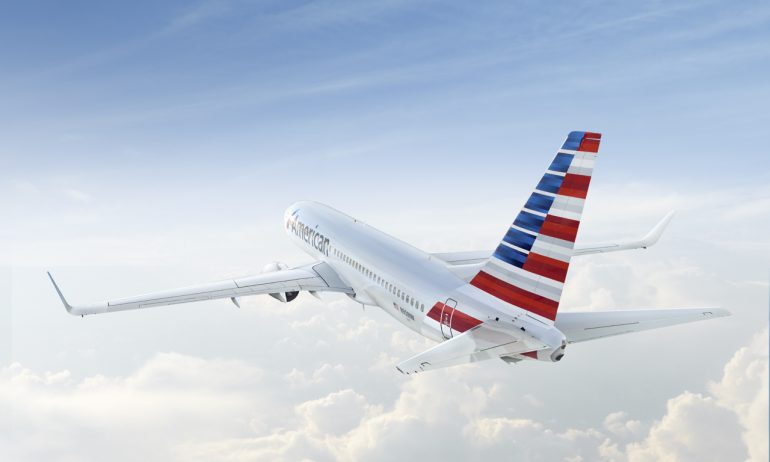 Many or all of the products featured here are from our partners who compensate us. This influences which products we write about and where and how the product appears on a page. However, this does not influence our evaluations. Our opinions are our own. Here is a list of our partners and here's how we make money.
American Airlines just introduced a new way of earning AAdvantage elite status. American is calling its new status challenge program "Instant Status Pass." As the name implies, targeted members can get AAdvantage elite status immediately just by registering. Then you can keep that elite status by reaching set Loyalty Point earning thresholds over the next few months.
This unique airline elite status challenge works a bit differently from other airline status challenges. So, let's dig into the details to show you how American Airlines Instant Status Pass works and how to check if you're eligible for this new elite status shortcut.
How American Airlines Instant Status Pass works
Targeted members who accept an Instant Status Pass offer from American will start with AAdvantage elite status — but only for four months. To extend your status, you'll need to reach set Loyalty Point thresholds in subsequent four-month phases.
If you run the gauntlet through three phases, you'll keep your AAdvantage elite status through the end of the membership year — which ends on March 31.
Earning elite status through Instant Status Pass
Your Instant Status Pass offer determines your initial status level. However, don't worry if you're targeted for a lower elite status than you desire. That's one ingenious aspect of this new offer: You can earn a higher elite status tier by earning more Loyalty Points during the first four-month challenge period — all the way up to top-tier Executive Platinum.
For example, let's say American Airlines offers you an Instant Status Pass for AAdvantage Gold. This elite status level typically requires earning 30,000 Loyalty Points in a qualification year (which is typically from March 1 to the end of February in the next calendar year).
American requires that you earn 10,000 Loyalty Points in the first four months to unlock the next phase of the challenge. Doing so will let you keep Gold status for the next four-month phase.
Say that you earn 30,000 Loyalty Points in the first four-month phase. Assuming all 30,000 Loyalty Points were earned in the same qualifying year, you'll earn AAdvantage Gold through the standard elite status qualification. That means you won't need to worry about earning Loyalty Points for the rest of the qualifying period to keep Gold.
However, to keep you engaged in Instant Status Pass, American Airlines automatically elevates you to AAdvantage Platinum for the second phase. To keep Platinum into phase three, you'll need to earn a total of 50,000 Loyalty Points from the start of the challenge.
How Instant Status Pass works after the first phase
Break out your calculators because this is where things get a little complicated. The good news: American Airlines made this as fair as possible. But, you may need to do a bit of math.
As we covered above, your elite status after the first phase is determined by how many Loyalty Points you earned in the first four months of the challenge. However, the counter does not reset when you enter the second phase. Instead, the requirements in the second phase depend on how many Loyalty Points you earned in the first phase.
Say you got an Instant Status Pass for Gold and earn 18,000 Loyalty Points in the first phase — blowing past the 10,000-point requirement. Those extra earnings aren't lost. Instead, the extra 8,000 points roll over, reducing the 10,000 points you need in your next phase. That means you'll only need to earn 2,000 more Loyalty Points in phase two to keep Gold status.
This also makes it fair for travelers with an expensive flight or other large point-earning activities in the first period. Say you earn 45,000 Loyalty Points in your first four months. That would earn you Platinum Pro for the second phase.
However, if you earn just 25,000 Loyalty Points in phase two, you won't flunk out of the challenge. Instead, American considers your 70,000 points of accumulated earnings and rewards you Platinum for the third phase.
Who's eligible for American Airlines' new Instant Status Pass?
American Airlines is initially testing this new elite status challenge program with targeted AAdvantage members. Starting today, you can check if you're targeted for this elite status shortcut by logging into your AAdvantage account and checking your promotions.
Alternatively, American Airlines representatives told NerdWallet that members can call AAdvantage to see if they are eligible for an Instant Status Pass challenge.
Once you're targeted with an Instant Status Pass offer, you only have 30 days to register. That gives you a little flexibility to determine when to start your first four-month phase. Consider waiting until right before the deadline if you aren't flying American or don't have a way to earn Loyalty Points through another method before that registration deadline.
Which Loyalty Points are eligible for Instant Status Pass?
American Airlines clarified to NerdWallet that all Loyalty Points are eligible for Instant Status Pass. And there are no segment requirements for Instant Status Pass. That means you can earn enough Loyalty Points to extend your elite status without taking a single flight.
You can earn Loyalty Points toward keeping your status by flying on American Airlines, JetBlue, GOL or Oneworld partners. Or earn miles while on the ground by spending on an American Airlines credit card, shopping online through SimplyMiles or the AAdvantage eShopping portal, booking an AAVacation package or earning miles through other Loyalty Point-qualifying partners.
Just keep in mind that not all AAdvantage mileage-earning options qualify as Loyalty Points. Excluded earning methods include bonuses earned through credit cards, points purchases, conversions from another loyalty program or earning miles through Bask Bank.
If you're considering an American Airlines Instant Status Pass …
American Airlines offers lucky targeted AAdvantage members a new path to elite status through Instant Status Pass. This unique multi-phased status challenge keeps members engaged in the AAdvantage program longer than a typical status challenge.
Check the promotions tab in your AAdvantage account to see if you're targeted. Alternatively, you can give an American Airlines agent a call.
If you're targeted for an Instant Status Pass, don't enroll immediately. Instead, check the enrollment deadline and consider whether you should delay enrollment until closer to when you fly American Airlines or can start earning Loyalty Points.
Featured image courtesy of American Airlines.
---
How to maximize your rewards
Get more smart money moves – straight to your inbox
Sign up and we'll send you Nerdy articles about the money topics that matter most to you along with other ways to help you get more from your money.