Last Chance: Capital One 33% Transfer Bonus to Qantas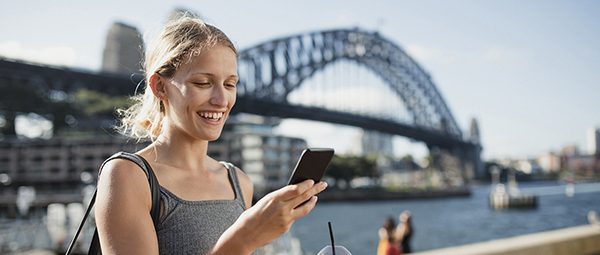 Many or all of the products featured here are from our partners who compensate us. This may influence which products we write about and where and how the product appears on a page. However, this does not influence our evaluations. Our opinions are our own. Here is a list of our partners and here's how we make money.
This article describes an offer that is no longer active.
Capital One is currently running a 33.3% bonus on miles transferred to Qantas. Given that the standard transfer ratio between Capital One and Qantas is 2:1.5, this 1:1 ratio is a good opportunity. This transfer bonus expires on Oct. 31, 2019, at 11:59 p.m. Eastern time.
With only a few days left to take advantage of the promotion, we've detailed a few redemptions that could be worth looking into.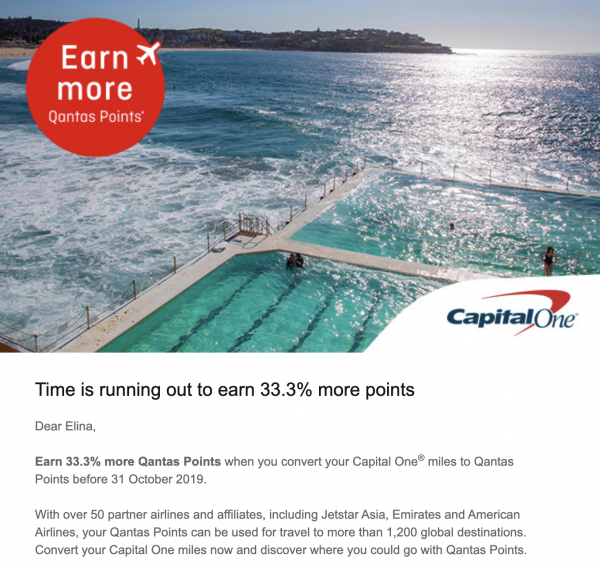 Capital One rewards program
Since Capital One introduced airline transfer partners, the issuer's program became much more valuable. Though Capital One has offered transfer bonuses to airline partners before, this is only the second 1:1 transfer bonus we've seen (the first 1:1 being with Avianca in March 2019).
Currently, Capital One offers four credit cards that earn points you can transfer to airline partners:
If you have any of these credit cards, you're all set up to take advantage of this 33.3% transfer bonus to Qantas.
Qantas points and partner airlines
Qantas is Australia's primary airline and a founding member of Oneworld. Additionally, Qantas has partnerships with 11 other airlines — so once you transfer miles as part of this promo, you could use your new Qantas miles to travel to many more places than the airline flies on its own.
| Oneworld Alliance partners | |
| --- | --- |
| | |
| | |
| | |
| | |
| | |
| | |
| | |
| | |
| | |
| | |
| | |
| | |
| | |
| | |
Qantas awards worth considering
The significant distances separating Australia from many other destinations make it fairly easy to earn miles with Qantas. But at the same time, the number of Qantas miles required for flights can be high because of their distance-based award chart. So you'll want to be strategic in deciding whether to transfer your Capital One miles to Qantas, and if so, which award flights to book.
For example, the distance between Sydney and New York is 9,940 miles. If you were to book that award with American Airlines, it would cost 40,000 miles in economy. However with Qantas, that award would require 55,200 miles since it falls into Zone 10 on Qantas' Classic Flight Reward chart.
Furthermore, in July 2019, Qantas announced many program changes that went into effect  Sept. 18. One positive change was reduced carrier surcharges, but unfortunately, the negative changes included an increase in miles necessary for premium award redemptions. This change has made it more difficult to redeem Qantas miles for some sweet spot awards. That said, there are still some redemptions that may make sense depending on your travel preferences.
Qantas releases award availability 353 days in advance, which is 22 days earlier than American Airlines. That "head start" can be extremely helpful when you're looking for premium class award seats on Qantas, which are usually very difficult to come by.
Although this type of award will require more miles than if you booked directly with American Airlines, you'll likely have better luck finding award availability on Qantas.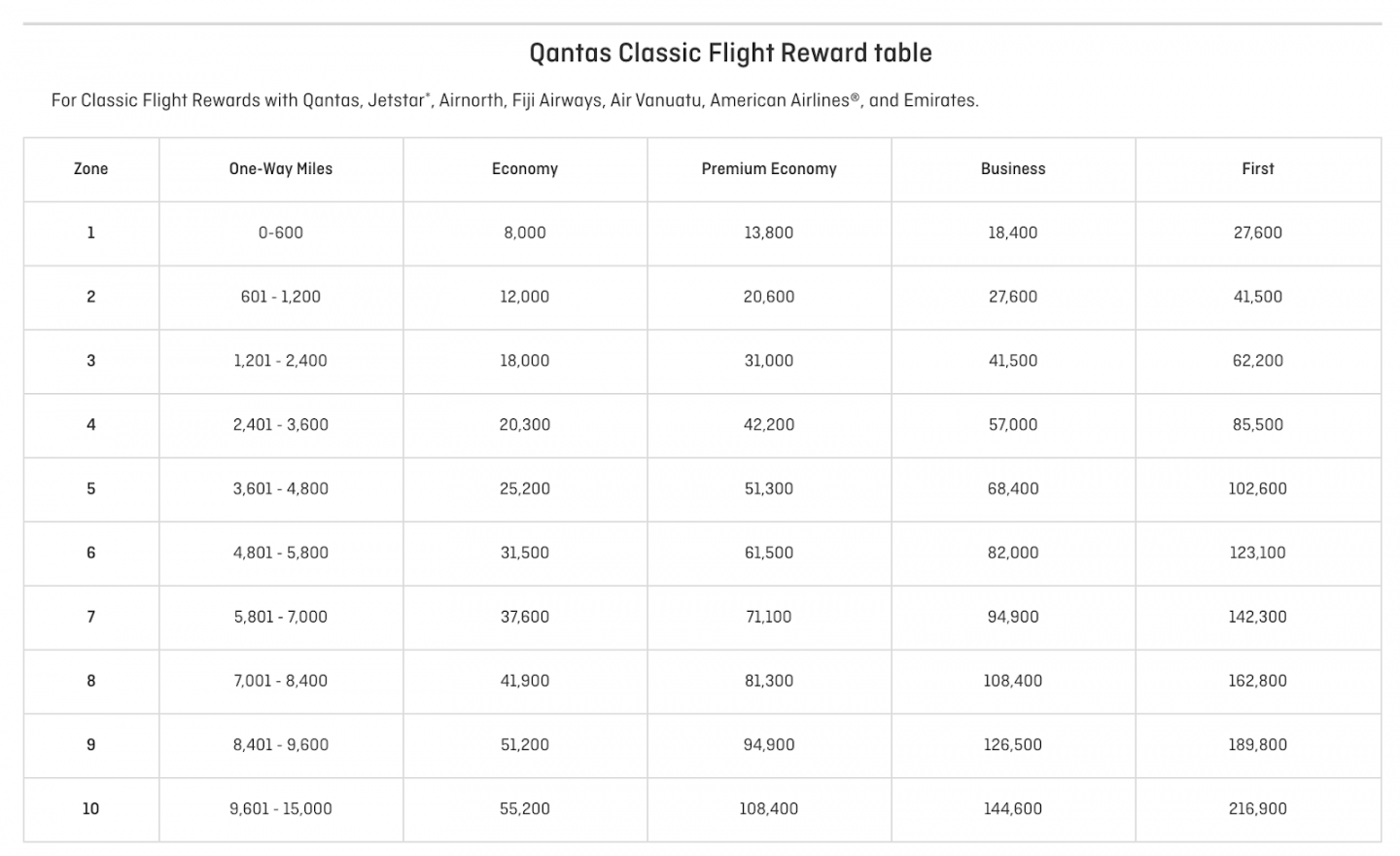 For example, a flight from Los Angeles to Sydney (7,488 miles in distance) falls into Zone 8 and would cost 162,800 Qantas miles in first class, or 110,000 miles with American Airlines (if you can find saver-level availability). Although this award is quite the splurge, taking advantage of the Capital One transfer bonus could help you fly first class with Qantas if you really want to.
Short hops within Australia
If you're planning a trip to Australia and want to travel around the country, taking advantage of Qantas' flights between the continent's main cities could be a great way to explore. Short flights within Australia — particularly those that fall into Zone 1 (0-600 miles long) — require only 8,000 Qantas miles each way. A flight from Melbourne to Sydney is only 439 miles long, and it's just 467 miles from Sydney to Brisbane.
Qantas has a different award chart for redemptions on several partner airlines, which means sometimes your miles can go farther. Here are a few more options to consider if you're looking at a transfer to take advantage of this Capital One bonus.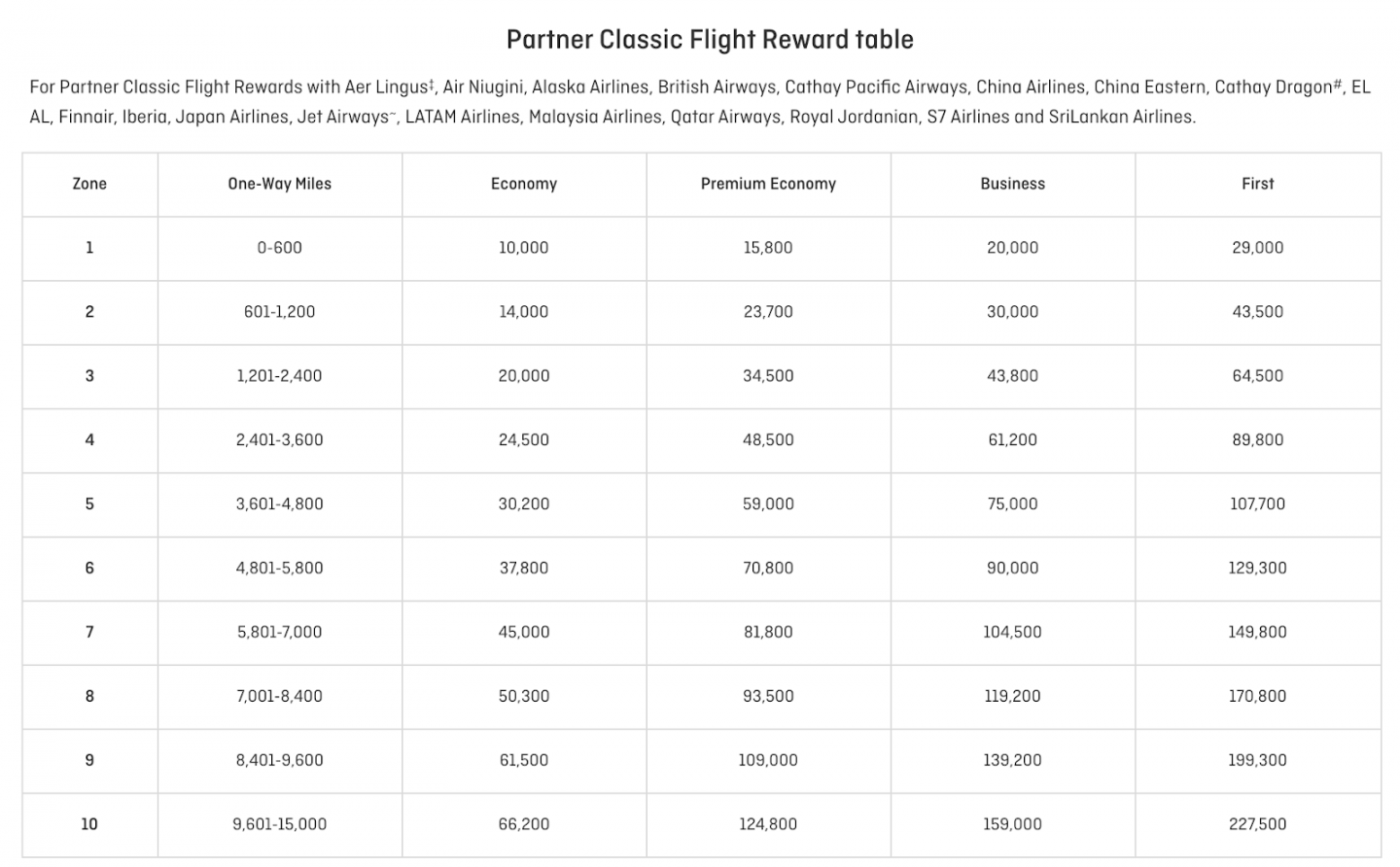 JAL: Economy from Australia to Japan
Fellow Oneworld member Japan Airlines also uses a distance based award chart, but flying from certain cities in Australia to Tokyo can actually cost fewer miles with Qantas than with JAL.
For example, an economy flight from Brisbane to Tokyo is 4,422 miles long, which requires 30,200 Qantas miles (Zone 5). Booked with JAL, that flight would require 37,000 miles. Using Qantas miles can be a much cheaper alternative to fly to Japan, and a good opportunity if you're transferring miles during this promotion.
Qantas also has a separate award chart for flights taken only on Jetstar, which flies to many destinations in Australia, Asia, and Oceania. A flight from Sydney to Ho Chi Minh City in Vietnam is 4,246 miles, which would require 21,500 Qantas miles (Zone 5). If you're looking for a way to travel between Australia and Southeast Asia, using Qantas points for Jetstar awards could be a great bet.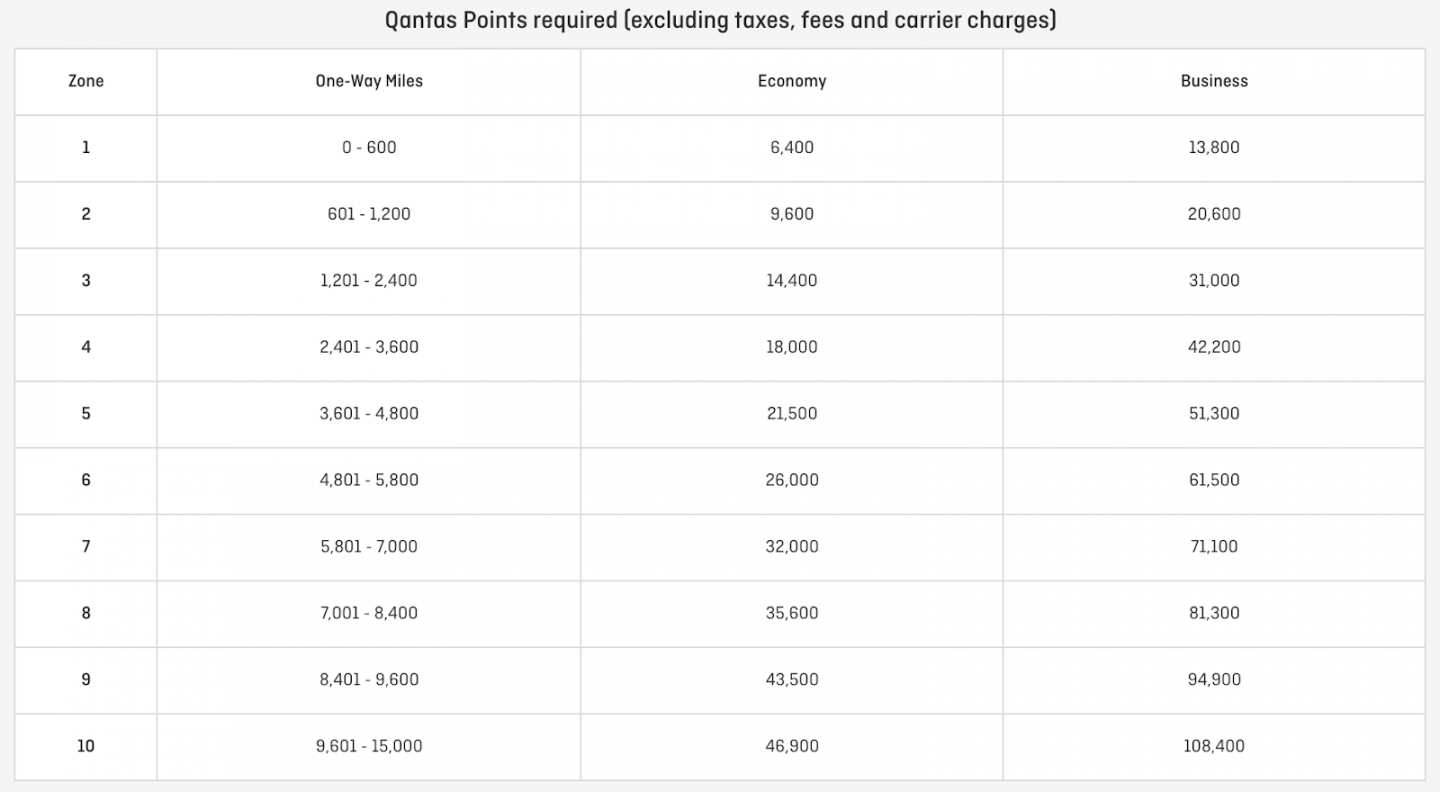 It's nice to see Capital One strengthening its reward program by continuing to offer transfer bonuses to partner airlines on a regular basis. Although Qantas recently underwent a devaluation, there are still some good redemptions to be had.
As always, prospective point transfers — transferring without a specific trip in mind yet — aren't advisable. However, if you have a specific redemption in mind, taking advantage of this 33.3% transfer bonus could make a lot of sense given that it results in a 1:1 transfer ratio from Capital One to Qantas.
How to Maximize Your Rewards