The Traveling Couples' Guide to TSA PreCheck With a Spouse
TSA PreCheck access is granted to individual members, so you'll both need to sign up.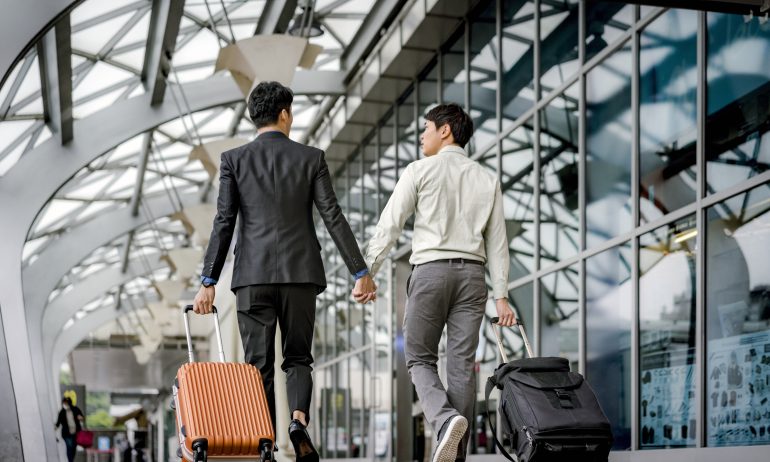 Many or all of the products featured here are from our partners who compensate us. This influences which products we write about and where and how the product appears on a page. However, this does not influence our evaluations. Our opinions are our own. Here is a list of our partners and here's how we make money.
Travelers enrolled in TSA PreCheck can expedite airport screening. The program includes admittance to an (often) shorter line at airport security and conveniences like the ability to leave their shoes on and their liquids and electronics in their bags. A five-year membership costs $78 per person, leading many cost-conscious members to wonder: Can my spouse go through TSA PreCheck with me?
The short answer is no. When you travel on TSA PreCheck with a partner, you will both need the TSA PreCheck logo on your boarding passes if you want to use expedited security together. But there are ways around paying another $78 fee. Here's everything you need to know about TSA PreCheck when traveling with a spouse.
Operated by the U.S. Transportation Security Administration, TSA PreCheck is a membership program designed to move trusted travelers through airport security faster. When you enroll, you're issued a Known Traveler Number, which you supply to the airline when you book your flight.
Assuming all goes well, your boarding pass will have "TSA PreCheck" or similar printed on it.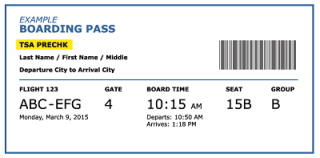 With PreCheck on your boarding pass, you can go through the designated TSA PreCheck lane at airport security at any of about 200 airports. The line is usually much shorter than the regular security lane — TSA PreCheck members wait less than 5 minutes in most cases — and you can leave on your shoes and belt and keep your electronics and your quart-sized plastic zipper bag of 3-ounce liquids in your luggage.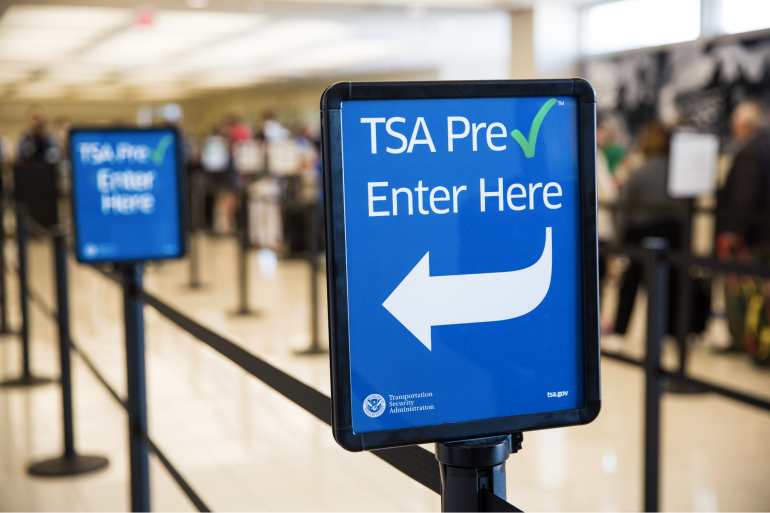 If you're traveling with your family, kids 17 and under can use the TSA PreCheck lane with you if they are traveling under the same reservation (TSA PreCheck must appear on their boarding pass if they're 13 through 17 years old), but any other adults, including a spouse or partner, must have their own TSA PreCheck membership to accompany you. Otherwise, they'll have to go through the regular security lane.
Get a reimbursement for TSA PreCheck or Global Entry with our favorite cards
Check out our nerdy picks for the best cards for travelers that want TSA PreCheck or Global Entry.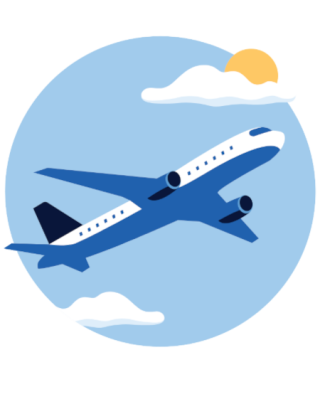 Does TSA guarantee I can use the PreCheck lane?
Sometimes your boarding pass my not print with the TSA PreCheck indicator for one of two reasons:
Something went wrong with your airline reservation.

TSA chose not to grant you expedited screening.
If your boarding pass doesn't have the TSA PreCheck indicator, check your booking in your airline's website to make sure you entered your Known Traveler Number correctly. If the number is right, contact the airline and ask them to fix whatever went wrong.
You can do this online, on the phone or at the ticket counter at the airport. You can also reach out to TSA on Twitter at @AskTSA to find out if your enrollment is still active. But the TSA can't modify your airline reservation. Only you or the airline can do that.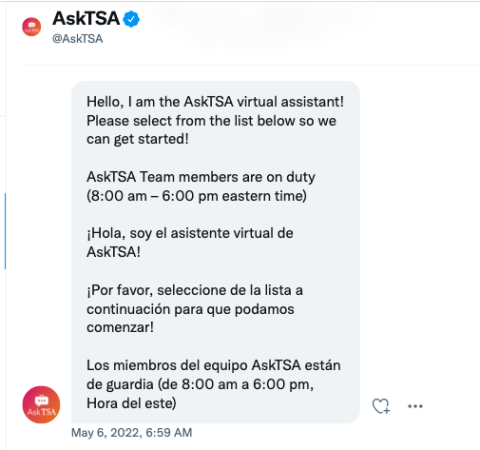 Sometimes, even if you and the airline did everything right, you still won't get the TSA PreCheck indicator on your boarding pass. Why? Because TSA likes to mix things up: "TSA uses unpredictable security measures, both seen and unseen, throughout the airport," the agency notes on its website. "No individual is guaranteed expedited screening."
If, for whatever reason, the TSA PreCheck indicator does not appear on your boarding pass, you can't use the TSA PreCheck lane. You'll have to go through regular security screening.
Can my spouse travel with my TSA PreCheck membership?
It's a common question: If I have TSA PreCheck, does my wife or husband need it? The answer is yes. If you have TSA PreCheck on your boarding pass and your spouse doesn't, or vice versa, you cannot go through the TSA PreCheck lane together. Period.
If one of you is enrolled in TSA PreCheck and the other is not, you have two choices:
Go through the regular screening lane together.

Go through security separately, with only the TSA PreCheck member using the expedited screening lane.
Why would you go through the TSA PreCheck lane without your spouse? Besides bragging rights, there's a good reason: The TSA PreCheck member can ease the burden for the non-PreCheck member by bringing electronics and other awkward items, like child strollers, through security more easily. But the TSA PreCheck member can't bring a second quart-size bag of approved 3-1-1 liquids through security since there's a limit of one liquids bag per passenger.
If you've heard anecdotes about non-PreCheck members getting the TSA PreCheck logo when traveling with a partner who's a member, they probably weren't lying. TSA works in mysterious ways. But chances are you won't be as lucky, so don't expect it. If, by some mysterious stroke of luck, your non-PreCheck-member spouse gets the logo on their boarding pass, it means you can go through together.
How do I get TSA PreCheck for myself or my spouse?
To enroll in TSA PreCheck, you must fill out an application, either online or in person at any of about 400 application centers, most of them at major airports. You must also appear for an in-person interview and fingerprinting.
The application fee for new enrollments is $78 for a membership good for five years. The cost to renew online recently went down to $70. If you renew in person, the fee is $78. The application process includes a background check; if you're denied, you don't get TSA PreCheck privileges.
If you or your partner are enrolled in Global Entry, Nexus or Sentri, you already have TSA PreCheck privileges, so there's no need to apply.
How can I or my spouse get TSA PreCheck for free?
Several travel cards will reimburse you if you charge your TSA application or renewal fee to your card. These include:
If you want to go through TSA PreCheck with your spouse …
To go through the faster, easier TSA PreCheck lane together, you and your spouse must both have a TSA PreCheck indicator on your boarding pass. This usually means you need two separate memberships.
If you plan on flying together at least a few times over the next five years, you'll probably agree it's worth paying $156 for — or strategically applying for memberships with travel cards that cover TSA PreCheck. With the right card, enrolling your spouse can be essentially free.
---
How to maximize your rewards
Get more smart money moves – straight to your inbox
Sign up and we'll send you Nerdy articles about the money topics that matter most to you along with other ways to help you get more from your money.