United Airlines Touts Positive Changes to Elite Status and Other Perks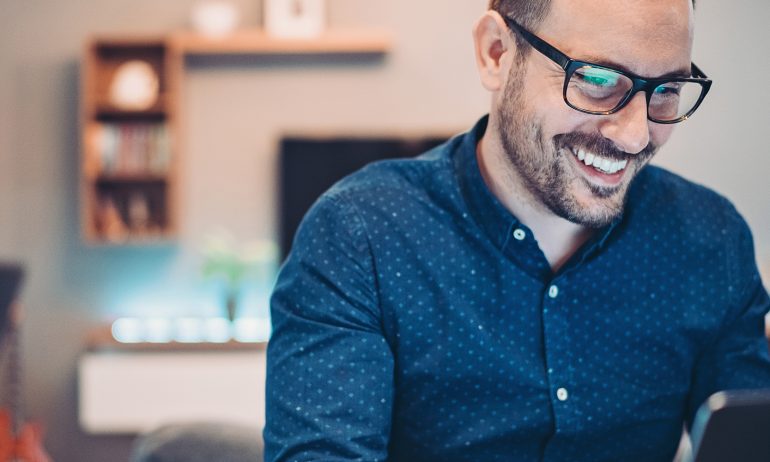 Many or all of the products featured here are from our partners who compensate us. This may influence which products we write about and where and how the product appears on a page. However, this does not influence our evaluations. Our opinions are our own.
Note: As you plan travel during the coronavirus pandemic, please check the CDC and State Department websites for current guidance and travel restrictions.
---
---
While people have no choice but to refrain from travel due to the coronavirus pandemic, many have wondered what will happen to their plans for elite status or the airline subscriptions they've paid for. Well, if your loyalty is with United Airlines, you're in luck.
United has announced a slew of changes that are expected to positively impact many of its customers. United's announcement follows Delta's similar announcement of positive changes for its loyalists.
Many travelers will benefit from these changes, including:
Non-elites looking to achieve status.

Elites aiming to reach the next tier in 2020, 2021 or 2022.

Holders of electronic travel certificates.

Economy Plus subscribers.

United Wi-Fi subscribers.

Those who purchased a checked bag subscription.

Customers who recently canceled their flights (including award flights).
Why has United announced these changes?
Given that the COVID-19 virus has brought travel to a screeching halt, United is looking to the future and sending a clear message: The airline wants its customers to feel supported while creating plenty of opportunities to incentivize flyers to remain loyal once travel resumes.
Extending current elite status
If you presently hold elite status with United, your status will now be valid until Jan. 31, 2022, reflecting a one-year extension over the current expiration date. United elites likely spent a lot of time and resources focusing their loyalty on the airline, and the ability to not worry about losing the hard-earned status at a time when you cannot fly is a huge relief.
Extending PlusPoints expiration dates and expanding Skip Waitlist for 1K and Platinum members
PlusPoints is United's new upgrade system for Premier Platinum and 1K elites. Given that United is extending elite status by another year, it makes a lot of sense that the airline will also offer a six-month extension of any PlusPoints that are set to expire on or before Jan. 31, 2021.
In addition, the Skip Waitlist feature that is only available to 1Ks (United's highest elite tier) will now be available for the remainder of 2020 and 2021 on a greater selection of long-haul international regions. The Skip Waitlist features lets 1Ks confirm cabin upgrades at the time of booking (vs. waiting for upgrade space to clear) for an increased number of PlusPoints. If you're a United 1K, you'll have a lot more opportunities to use your PlusPoints for confirmed upgrades when travel resumes.
Reducing elite status qualification requirements by 50%
Economy plus seats or subscriptions.

Preferred seat purchases.

Flights ticketed and operated by Star Alliance partners.
United has four elite status levels, ranging from the lowest, Silver, to the highest, 1K. The chart below compares the newly announced status requirements compared with the original.

Requirements for each elite status level have been halved, with the exception of the PQF threshold for 1K, which is slightly less than half (half would have been 27 PQFs). One requirement that hasn't changed is that you will still need to complete at least four flights on United or United Express to qualify for any status level. So, if you're aiming to reach Silver through a combination of PQFs and PQPs, you'll need to make sure that four of your six flights are on United or United Express.
These requirements are retroactive for all of 2020, which means that any travel you have completed during the year so far will be subject to the new levels. Through these changes, United has made it a lot easier for travelers to reach elite status when it's safe to resume flying.
Increasing the PQP earn rate on co-branded credit cards
United offers a way to expedite your path to status by earning PQPs when you spend over a certain amount on your United credit card. From May 1 through Dec. 31, 2020, United will double the PQP earn rate for its United Explorer cards and quadruple the earn rate for its United Club cards. So what does this mean? We'll break it down:
United Explorer credit cards (double PQP earn rate)
United Club credit cards (quadruple PQP earn rate)
The increased earn rates result in the following math:

Previously, you were able to earn 500 PQPs for every $12,000 you spent on your card, earning up to 1,000 PQPs in a calendar year that could be applied up to Platinum status. Now, you could earn up to 4,000 PQPs (Club cards) or 2,000 PQPs (Explorer cards).
So, if you earn the maximum 4,000 PQPs from credit card spend, you would reach Silver status and be only 1,000 PQPs away from Gold, based on the new status requirements (as long as you complete the required four flight segments on United or United Express).
To earn the maximum amount of PQPs, you'd need to charge a whopping $24,000 on your United credit card. For most people, this is a significant amount of money. However, if you have your own business with a lot of recurring monthly expenses or you have a large purchase coming up, then using your United card could be advantageous.
Nerd tip: Keep in mind that in general, you shouldn't spend more than you can pay back each month. When you carry a balance on your credit card, you incur finance charges, which essentially eliminates the benefit of any rewards.
Although this method of earning status isn't for everyone, offering it as an option is a strategic move by United. With airlines sustaining significant losses due to canceled flights and refund requests, United is letting its customers know that it will reward loyalty when travel and spending begin to return to normal.
Extending electronic travel certificates to 24 months
If you have an electronic travel certificate from United that was issued on April 1, 2020 or later, you now have 24 months from the date it was issued to purchase a new flight, and an extra 11 months to travel. So if you purchased a ticket in March 2020 but cancelled it a few weeks later and received an electronic travel certificate from United, you have until March 2022 to use it to book a flight that can be as late as February 2023.
Although this is a welcome change, it doesn't take into consideration all the electronic travel certificates issued in March (prior to the April 1 cut-off) for canceled flights. These certificates must be booked and used within 12 months. So if your electronic certificate was issued on March 31, 2020 or earlier, it must be used by March 30, 2021.
Understandably, United had to choose a cutoff date. However, it's a bit surprising that the airline didn't choose a date in March since most flight restrictions, trip cancellations, border closures and subsequent stay-at-home orders were already issued in March.
Extending annual memberships and subscriptions by six months
United will extend the end date by six months on any purchased United Club membership, Economy Plus subscription, United Wi-Fi package or a checked bag subscription. The extensions are expected to appear in your MileagePlus account relatively soon.
This is another good move by United, since flyers who paid for these benefits aren't able to use them given the travel restrictions due to the pandemic.
Removing some redeposit fees
In the past, United charged up to a $125 fee for redepositing miles back into your account when you cancel an award ticket. Now, you'll no longer have to pay award redeposit fees if you make your award ticket cancellation more than 30 days prior to departure.
Easing requirements to earn status in 2021 for 2022
United disclosed that it will make it easier for customers to earn status in 2021 for the 2022 program year. This forward-looking sentiment makes a lot of sense given that there is very little clarity over when travel can get back to normal. Although the details have yet to be announced, United stated that it will share more information later in the year.
The changes announced by United are a step in the right direction during this time of uncertainty. By offering these incentives, United wants to reward loyalists and hopes that they bring their business back to the airline when it's safe to travel again.
How to Maximize Your Rewards
We want to hear from you and encourage a lively discussion among our users. Please help us keep our site clean and safe by following our
posting guidelines
, and avoid disclosing personal or sensitive information such as bank account or phone numbers. Any comments posted under NerdWallet's official account are not reviewed or endorsed by representatives of financial institutions affiliated with the reviewed products, unless explicitly stated otherwise.