Advertiser Disclosure
The Pros and Cons of Online-Only Banking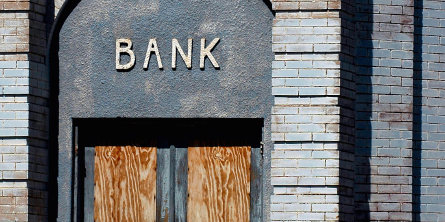 Some people will always prefer to manage their money by walking into a bank or credit union branch and interacting with a real person (21% of consumers, according to a 2014 study from the American Bankers Association). But would you give that up in exchange for benefits like lower fees and better interest rates? Online-only banks such as Ally and Capital One 360 offer less face-to-face interaction, but also tempting perks that can save you money.
With smartphone apps that let you make remote check deposits and ways to use ATMs without paying fees, some online banks make it possible to never have to set foot in a branch again. Here's what you should consider — the good and the bad — before venturing into the world of Internet banking.
Benefits of online-only banking
One of the key reasons people switch to Internet banks is convenience, says Paul Golden, a spokesman for the National Endowment for Financial Education. You have flexibility to do your banking wherever there's Internet service, including on your phone, making it easy to transfer money, pay bills online, or monitor account activity, he says. No need to get in the car or wait in teller lines.
"With online banking, you are not beholden to bank hours to make deposits or conduct your business," Golden says, "and you limit the amount of paper and clutter in your life because you can eliminate paper statements."
Internet banks have lower costs, which may result in better value for customers through lower fees and higher interest rates on deposits. Consumers getting saddled with fees for basic checking or saving accounts at traditional banks may find relief with online-only providers.
Online banks may also deliver better rewards and customer service than traditional institutions, since Internet-only operations don't have to spend money on brick-and-mortar branches and can invest more in services, says Maureen Powers, vice president of deposit products marketing at Discover, a financial services provider.
Downsides of online-only banking
There are a few reasons why Internet banks may not be right for everyone. The most obvious is less direct contact with people who work at your bank — there's nowhere to go if you want to deal with someone face to face. For those who still want to talk with a live person, Discover, for example, offers 24/7 telephone support with reps who can walk you through how to use their online and mobile banking, Powers says.
Another downside is the greater potential for ATM transaction fees.
"You likely will not find a bank-owned ATM and will have to pay the owner of a particular ATM to conduct your transactions," Golden says. Some Internet banks offer rebates or other ways to offset those costs, so make sure to inquire before you sign up.
Consumers should also watch out for other fees before switching, Golden says, such as those associated with money transfers between accounts, bill-payment services and minimum balance requirements.
Tips on switching to an online bank
Thinking about going online-only because you're tired of your big bank? Before you make the leap, compare services and fees at small community banks and credit unions first. If they're comparable, you may not need to quit brick-and-mortar institutions after all.
When looking at Internet banks, Golden recommends confirming that each one is a member of the Federal Deposit Insurance Corp., which protects your money, and making sure you understand how much coverage you have in case the bank fails. Identity theft and fraud is also a concern with online-only banking. As with any financial services provider's website, avoid logging in through unsecure public networks like those at coffee shops or airports. Additionally, look at all the typical fees.
"It is your responsibility to understand where fees will come into play," Golden says.
Online-only banking can mean fewer fees, higher returns on deposits and the convenience of managing money on your own time. But be cautious about ATM costs and do your research before you ditch traditional banks.
Emily Starbuck Crone is a staff writer covering personal finance for NerdWallet. Follow her on Twitter @emstarbuck and on Google+.
---
Image via iStock.