Advertiser Disclosure
Credit Card Offers Fashionistas Should Consider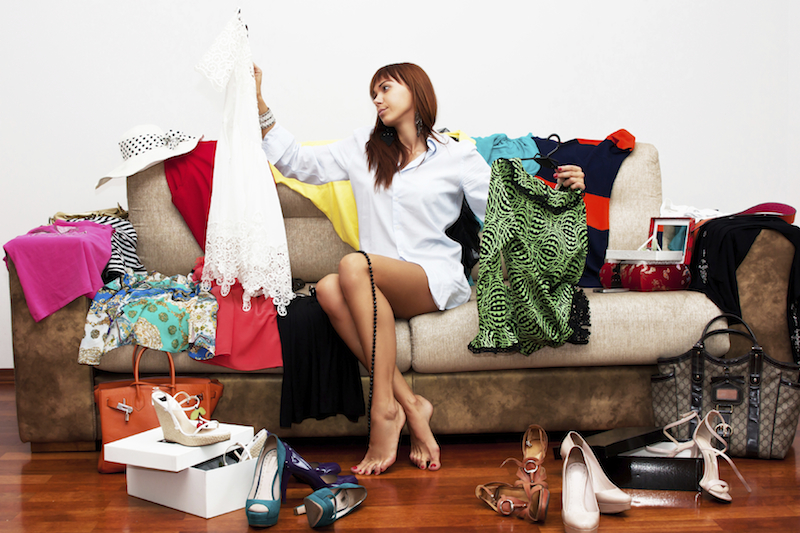 If style is the name of your game, you know how expensive it can be to keep up with the latest trends. But the savviest fashionistas know that a good credit card offer is the way to stay in vogue without breaking the bank when you buy clothes.
Not sure which one is right for you? Here are the best credit cards to apply for:
Best overall: Discover it® Cash Back
Historically, the Discover it® Cash Back has featured department stores and online shopping as a 5% bonus category for one quarter each year – usually, this is in the months leading up to the holiday season. But we like the Discover it® Cash Back for frequent shoppers for a different reason: It provides access to Discover Deals.
This is the bonus mall operated by Discover, and using its online portal and associated app will give you the opportunity to earn bonus cash back, statement credits and in-store discounts. The network of retailers that participates with Discover Deals is extensive, so you can count on getting some sort of markdown on nearly every fashion-forward purchase you make.
And if you end up going a little overboard, the Discover it® Cash Back has your back. It offers 0% on Purchases and Balance Transfers for 14 months, and then the ongoing APR of 13.74% - 24.74% Variable APR.
In terms of fees, the Discover it® Cash Back charges an annual fee of $0 and no foreign transaction fees, so keeping up with overseas trends won't cost you anything extra. All in all, we think this card is a real winner.
>>More: How to Maximize Credit Card Rewards When Shopping
Best if you're also a foodie: Blue Cash Preferred® Card from American Express
To sweeten the deal a little, the Blue Cash Preferred® Card from American Express comes with a welcome bonus: $200 statement credit after you spend $1,000 in purchases on your new Card within the first 3 months. Terms Apply.
This card has an annual fee of $95, but don't be deterred. If you're doing a lot of swiping at supermarkets and department stores, this cost will likely be offset by the card's high rewards rate.
Best for staying chic on a budget: Citi® Double Cash Card – 18 month BT offer
®
Double Cash Card – 18 month BT offer is a good choice. Not only is its rewards rate outstanding, it will also help you find the best prices on all your items.
Let's start with rewards: With this card, you'll earn 1% cash back on all your purchases, then an additional 1% cash back when you pay them off. That's a stellar rewards rate on your spending, especially when you consider that there's no limit to the cash back you can earn. What's more, the Citi® Double Cash Card – 18 month BT offer charges an annual fee of $0, so it's definitely a cost-effective option.
But if you're a budget-conscious fashionista, the best thing about the Citi® Double Cash Card – 18 month BT offer is that it gives you access to Citi Price Rewind. With this service, you'll go online and register your clothing and shoe purchases  after you make them, then sit back and let Citi do the rest of the work.
They'll search for a better price on the items you've registered, and if they find one within 60 days, you'll get a refund for the difference. You could get a refund of up to $500 per item (up to $2,500 per year) so this could really add up over time. Happy swiping!
Nerd note: Not all purchases are eligible for price protection. Notable exclusions for fashionistas include most fine jewelry and perfume.
Image via iStock.