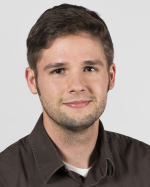 Store-branded credit cards can be easy to get: You can often qualify for them instantly in the checkout lane, whether your credit is excellent or bad. But you have to walk a tightrope with these cards to avoid losing money.
At best, these cards can get you exclusive discounts, 0% financing and other loyalty benefits. At worst, they can tempt you to buy things you don't need, accumulate more high-interest debt than you can afford, and put you on the fast track to damaged credit. A few spontaneous purchases, financial missteps, or a sudden decrease in income could quickly sour such a deal.
Are these offers worth the risk during the holiday season? They can be, in certain situations. But to avoid the pitfalls, you need to understand their rates and terms from the outset.
Buyer beware: High APRs and deferred interest
Store cards come with two major downsides. The first are their APRs, which can range between 23% and 26%, notably higher than the average 18% purchase APR among credit cards on NerdWallet.
The other downside may look like a perk at first: 0% financing. This feature  —  a set period when no interest will accrue on your purchase — comes with a big catch. If you haven't paid off that balance by the end of that no-interest honeymoon, you'll typically have to pay a lump sum of retroactive interest on the monthly balances, starting from the day you made the purchase. General 0% APR credit cards usually don't charge such retroactive interest.
You can avoid interest charges by paying in full every month, or by paying down your balance before your 0% financing period ends. But even so, these rates and terms should give you pause. If you can't afford to pay off your balance in full, those high-interest balances could quickly balloon.
Despite these disadvantages, store cards are popular. In 36 states, Google searches for terms related to Wal-Mart, Target and Amazon store credit cards are expected to exceed searches for terms related to rewards and cash-back cards combined this holiday season, according to a recent NerdWallet study.
When store cards are worth it
Store credit cards can make sense, but only if you're confident that you can avoid those steep interest charges. If you're careful about your spending and don't plan on carrying a balance long term, here are three reasons you might want to apply:
You do all of your shopping in one place. My wife and I have a few favorite store credit cards — the Amazon Prime Store credit card, the Gap Visa® Credit Card and the Target RED credit card. We got them because we shop at those places frequently, and because the ongoing rewards and other long-term benefits exceeded what other general rewards credit cards offered at those stores. To avoid interest charges, we pay our balance in full every month.
Like most store cards, these accounts don't charge annual fees. This makes it easy to come out ahead on savings, provided that you never pay interest.
You get a significant discount on a large purchase by signing up for a card. Many store credit cards offer a discount on your first transaction when you sign up — often 15% to 30% off. This can add up to hundreds of dollars of upfront savings on a large purchase. You won't typically find instant discounts like this on general credit cards. That said, I don't advise overspending just to maximize your discount, or signing up for a card for a one-time benefit if you don't have time to manage another account.
You have fair or poor credit and want to qualify for 0% financing. Zero-percent financing on a store credit card is a decent alternative if you can't qualify for 0% APR credit cards, as long as you pay off your balance within within the 0% period. But don't load your balance sheet with too much long-term consumer debt if you can avoid it. If your balance is too high, your credit could take a hit.
Get the most from your store credit card
Getting more value out of your store card starts with minimizing your interest charges. So spend carefully. Stick to a budget. Remember that every time you pay interest on a store card, or any card for that matter, it detracts from the overall value of your card.
In the end, paying with a store credit card instead of a general credit card likely won't tank your credit or ruin your finances — but borrowing more than you can repay might.