---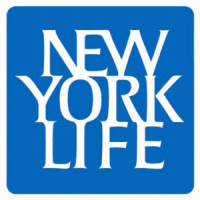 at a glance
NerdWallet ranking: No. 8 life insurance company
Customer service ratings are above average.
Doesn't offer life insurance quotes online.
Overview
New York Life bills itself as the nation's oldest mutual life insurance company. As a mutual insurer, New York Life is owned by its policyholders. Customers who buy certain products, such as whole life insurance, are entitled to a vote in board elections and share in any annual dividends. The company expects to pay out $1.8 billion dividends in 2019.
» MORE: The best life insurance companies
Take care of what matters most
Your family is unique — your life insurance should be, too.
Learn more about each element that goes into our review of New York Life by clicking below.
NerdWallet rank: 8th
New York Life ranked No. 8 out of the 20 best life insurance companies as scored by NerdWallet. NerdWallet's life insurance company rankings take into account A.M. Best financial strength ratings, J.D. Power's customer satisfaction scores and the volume of consumer complaints against companies to state regulators. NerdWallet scores national life insurers that sell policies to individuals.
A.M. Best financial strength rating: A++ (superior)
New York Life's financial strength is "superior," according to ratings agency A.M. Best.
Financial strength is important because it indicates how well an insurer can pay claims. It's especially important when choosing a life insurance company, because claims might not be made until many decades after a policy is purchased.
Consumer complaints: Better than the median
New York Life drew significantly fewer than the median number of complaints to state regulators in 2017 for a company of its size, according to the latest data from the National Association of Insurance Commissioners.
The association assigns a complaint ratio score to insurance companies, based on the number of complaints to state insurance commissioners, adjusted for market share. The median score is 1, and a score less than 1 means fewer complaints.
The average score for New York Life Insurance Co. and a subsidiary, New York Life Insurance & Annuity Corp., was 0.15 for individual life insurance in 2017. The average score was weighted according to their market shares.
J.D. Power ratings: Above average
New York Life scores above average for customer service, according to research firm J.D. Power's 2018 U.S. Life Insurance Study. The insurer scored "better than most" companies in three categories and "about average" in two. It ranked No. 6 overall among the 23 companies included in the survey.

| Customer satisfaction category | New York Life's score |
| --- | --- |
| Overall satisfaction | "Better than most" |
| Billing and payment | "Better than most" |
| Price | "About average" |
| Policy offerings | "Better than most" |
| Interaction | "About average" |
More about New York Life
Types of life insurance sold
Other products & services
Term life.

Whole life.


Annuities.

Long-term care insurance.

Mutual funds.

Workplace benefits.

New York Life coverage options
New York Life offers two types of term life insurance:
Yearly convertible term life can be renewed each year without providing health information. Each year the annual price increases by a guaranteed amount for 10 years. After that, the policy can be renewed, but the prices aren't locked in. All or part of the coverage can be converted to permanent life insurance during the first 10 years. The price changes if the policy is converted.
Level-premium term life policies have terms of 10 to 20 years. The premium stays the same through the entire term. All or part of the coverage is convertible to permanent life insurance during the first 10 years. The price changes if the policy is converted.
New York Life offers a variety of whole life options, including one that lets the policyholder customize the payment schedule. This gives customers the flexibility to pay off the coverage early, eliminating premiums in later years. The company also offers survivorship whole life for couples, which insures both spouses on one policy. The policy pays out when the second person dies.