Editor's note: Loyal3 has ceased operations. For an alternative, we recommend Robinhood. You might also be interested in our picks for the best brokers for beginner investors.

Loyal3 is all about access: The company brings initial public offerings and fractional stock shares to the average investor, completely free of trade commissions or fees.

Users can invest as little as $10 in companies that have partnered with Loyal3. The downside? The list of those partners is relatively short — there are about 70 in all — and Loyal3 isn't built for speed, so trade execution won't meet the demands of seasoned traders. Beginner or small-dollar investors, on the other hand, should give this service a look.
---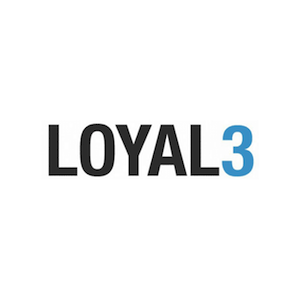 Quick Facts
Commission: $0
Account minimum: $0
Loyal3 is best for:
Free stock trading
Beginner investors
Investing in IPOs
Fractional shares
Loyal3 at a glance
Category
Rating
Description
Overall
Stock trading costs
Free
Account minimum
No account minimum; $10 trade minimum for stocks ($100 for IPOs)
Account fees (annual, transfer, closing, inactivity)
None
Trading platform
No platform. Orders are batch traded — typically once a day for sell orders and twice a day for buy orders.
Mobile app
Mimics Loyal3 website, but no IPO access.
Mutual funds
Not rated
None available
Commission-free ETFs
Not rated
None available
Research and data
Not offered
Tradeable securities

Stocks (limited selection)
IPOs
Follow-ons (when public companies issue new shares to investors)

Customer support/branches
Phone support Monday through Friday, 8 a.m. to 5 p.m. Pacific. Email support.
Where Loyal3 shines
Free trading: There's not much to say about this — free is free, and we like that. You can buy and sell participating stocks at no charge, and the company doesn't tack on fees elsewhere to make up for it: There are no charges to transfer funds or to close your account, and Loyal3 requires no minimum activity.
Fractional shares: Not only is trading via Loyal3 free, but it's also approachable — there is no minimum deposit requirement to open an account, and stock trades require just $10. That's because the company purchases fractional shares — small pieces of a stock, rather than the full share — which gets you in the door of stocks that might otherwise be out of reach due to a high share price. You can't transfer these bitty share pieces to another broker, however, so if you decide to close your Loyal3 account and move your money elsewhere, you'll have to sell any fractional holdings. The company does continuously add your fractional shares together if you make repeated investments into the same stock.
Access to IPOs and follow-ons: Both IPOs (initial public offerings of stock when a company first goes public) and follow-ons (when an already-public company issues new shares) are relatively out of reach for the average individual investor. Institutional investors typically scoop them up, leaving nothing behind for the little guys. Loyal3 is trying to change that, making both available for an investment as small as $100.
IPOs of select companies are offered on a limited, first-come, first-served basis. Investors can request the maximum number of shares they'd like to purchase, then Loyal3 doles out what it has available — meaning you may not get as many as you requested, but you won't pay for what you don't receive. You have two hours from the time an IPO's price has been set to cancel your order, so if the price shoots higher than you were expecting, you can back out — as long as you watch the clock.
Follow-ons work in much the same way: You "reserve" the maximum number of shares you want to purchase, and when pricing is announced, you can go ahead and buy or cancel within two hours. Again, you may receive fewer shares than you requested, but you won't pay for what you don't receive. With a follow-on, investors have even less insight into how the shares will be priced — they may be higher or lower than the previous day's market price — so investors need to do their own due diligence to determine how much they're willing to pay.
Automatic investment plans: No, this isn't anything new. But on a pared-down service like Loyal3, it feels like a nice extra. The app allows users to set up recurring monthly investments in the stocks they purchase, which means you can essentially dollar-cost average into an individual stock.
Where Loyal3 falls short
Limited selection: Loyal3 can make trading free because it partners with the companies on its list; they pay Loyal3 for being the middleman and take on the transaction fees, too. And while the companies on offer are some of the big guys — McDonald's, Facebook, Disney, Starbucks, Unilever, Time Warner, Tesla — there are only about 70 in all.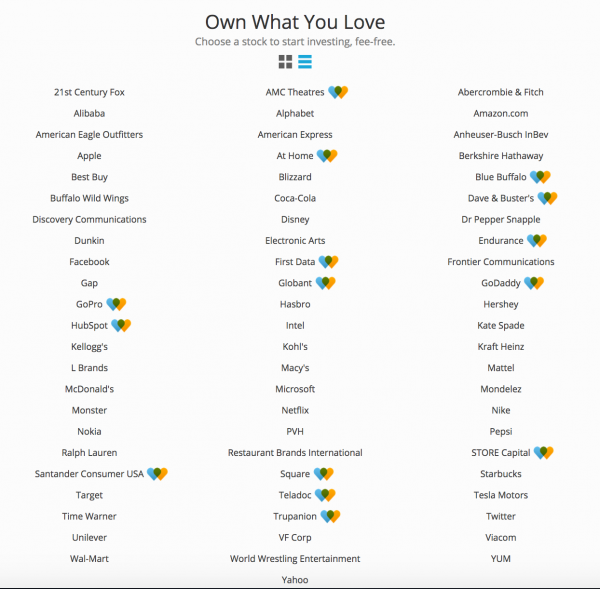 Execution: You get what you pay for. Orders are batched together, with sell orders typically executed once a day and buy orders executed twice a day. That's significant: It means the price at which you buy or sell may differ from the stock's price at the time you placed your order. Sometimes that fluctuation can be drastic, and whether it works for you or against you is at the whim of the market.
The company requires you to place orders before 2 p.m. Eastern; otherwise, they won't be executed until after 2 p.m. Eastern the following trading day. In a volatile market, that time could matter a great deal. You can sell any amount of stock, including fractional shares, but Loyal3 sets a maximum purchase per non-IPO stock of $2,500 per transaction or $5,000 in a 30-day period. That maximum can help limit your exposure, but such constraints are almost inconceivable for advanced or frequent traders.
Also worth noting: While proceeds from a sale will hit your Loyal3 account immediately and can then be used for new orders, if you want to withdraw the funds, you have to wait until the sell order is settled, which can take three trading days after the trade date. And when you transfer funds from an outside account to your Loyal3 account, they are placed on hold for five days. They can be used to make purchases, but they can't be withdrawn during that time. If you don't have funds in your Loyal3 account to complete a purchase, there is a hold on the purchase until money is transferred from your linked checking account, which can take up to two business days.
Bottom line: When you're ready to buy, make sure the money is in your Loyal3 account. Cash otherwise held in a Loyal3 account is invested in the Vanguard Prime Money Market Fund, which has an expense ratio of 0.16%.
Lack of tools or research: This service is targeted toward new, casual investors. But such investors often need or want an education, and they're not going to get it from Loyal3. The extent of research and analysis available is limited to a short paragraph about each company.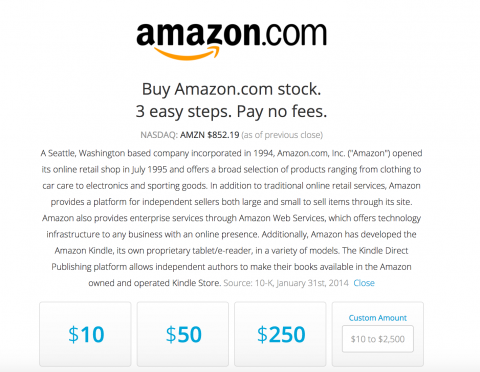 Even if you're in this to buy a chunk of some of your favorite brands, it's wise to do a little research before handing over any cash. If you're investing through Loyal3, you will need to do that research elsewhere.
» New to investing? Here's our guide for how to invest in stocks
Account choice: This should not be your primary investment vehicle. Not only will it be hard to build a diversified portfolio, on account of having only 70-odd blue chip companies on offer, but Loyal3 offers only taxable brokerage accounts. You cannot open an IRA here, and long-term investors should be maximizing their tax-advantaged retirement account options — which generally means a 401(k) with matching dollars, followed by an IRA — before putting any significant money into a taxable account.
That said, it's hard to really knock Loyal3 for this, as the service is very clearly geared toward stock investors and isn't intended for long-term retirement savers.
Is Loyal3 right for you?
It is if you're looking for what Loyal3 is offering, which is free trading of many well-known brands, fractional shares and IPOs. It's a fun tool that can save casual stock traders significant money on commissions.
But investing isn't necessarily about fun. You could lose money, and Loyal3 doesn't have some of the protections that other brokers offer to cap risk — things like stop-limit orders, which trigger orders only when a stock hits a specified price — nor does it have the educational resources available to help you get up to speed.
Arielle O'Shea is a staff writer at NerdWallet, a personal finance website. Email: [email protected]. Twitter: @arioshea.
Updated August 29, 2017.