Advertiser Disclosure
Is AAA Worth It for You?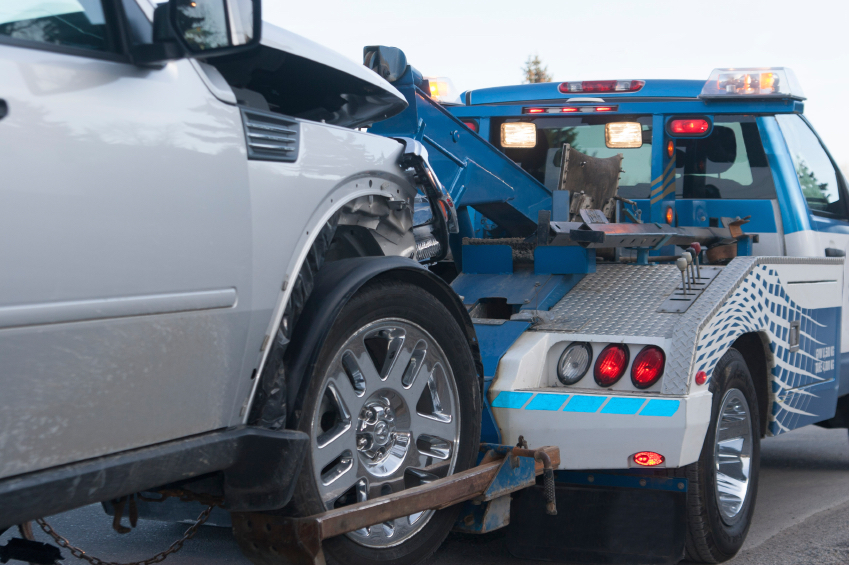 AAA introduced roadside assistance to its members 100 years ago and still remains the best-known name for helping out stranded motorists. But unless the other perks of AAA membership are important to you, you'll be able to save money by purchasing roadside assistance from your car insurance company instead.
» SIGN UP: Find savings on your car expenses
[Compare car insurance quotes through NerdWallet's Car Insurance Comparison Tool.]
Costs and benefits of AAA membership
AAA is a federation of motor clubs. The cost of an AAA membership and even levels of membership vary by region. For instance, here are the yearly prices for the membership levels in AAA of Northern California, Nevada and Utah:
Classic:

$56, plus $34 per additional household member.

Plus:

$91, plus $52 per additional household member.

Premier:

$199, plus $74 per additional household member.
New members also pay a one-time $17 enrollment fee.
All AAA memberships include:
Towing to the nearest gas station or repair shop. The number of free towing miles varies by membership plan.

Free delivery of gas or a new battery if you're stranded.

Discount of 10% at AAA-approved repair shops.

Help opening the car if you're locked out.

Discounts on car rentals, hotels, theme parks and more.

Access to travel agents to plan vacations.
The Plus and Premier memberships include extra benefits, more free miles of towing and higher reimbursement limits for locksmith services. For instance, if your bags are stolen on a road trip, AAA will cover the cost of the belongings and pay for overnight shipping to send you new things. If a car breakdown interrupts a road trip, AAA will cover some of your extra expenses, such as a hotel stay, while the repairs are done. The Premier level features motorcycle roadside services, $300,000 of travel accident insurance, worldwide emergency medical transportation coverage and other perks.
Here are reasons to consider an AAA membership:
You want protection, no matter what car you're driving or riding in. You can use an AAA membership for any car, including one you don't own.

You want the extra perks that AAA membership provides, such as access to discounts on travel and help from travel agents.

You have only liability coverage on your car insurance policy. Typically you cannot buy roadside assistance through your car insurance company unless you also buy optional types of coverage, such as collision and comprehensive.
You can also buy auto, home, renters and life insurance through AAA.
» Buying a car? Find a car loan for good, fair or bad credit
The car insurance alternative
Roadside assistance coverage varies by car insurance company. Generally it includes similar towing and labor services that AAA membership provides, but at a cheaper price. Geico, for instance, offers roadside assistance starting at $14 a year per car.
Coverage offered by car insurance companies doesn't include the perks of an AAA membership. However, if your bags are stolen from the vehicle on a road trip, your home or renters insurance policy will pay for the belongings, minus your deductible.
If your main goal is knowing that help is at hand if you have car trouble, then buying roadside assistance through your car insurance company is the way to go.
Here are questions to ask an insurance company:
How much does the coverage cost?

What other types of coverage must I buy to be eligible for roadside assistance?

How many free miles of towing does it cover?

Is there a limit on the number of free service calls I can make?
Keep in mind that using your roadside assistance coverage too frequently could lead to higher car insurance rates, especially if you've made other car insurance claims.
Here's a rundown on what four of the biggest auto insurance companies offer:
Allstate
Allstate's towing and labor coverage includes towing and fuel delivery and help with tire changes, jump-starts and lockouts. The company says the coverage doesn't cost much to add to a car insurance policy, but you'll need to talk to an Allstate agent to get a price.
Allstate offers two additional options. You don't need to buy car insurance from Allstate to use them:
Good Hands Rescue provides pay-per-use roadside assistance from a network of providers. There is no fee to sign up; you pay only when you use the service. The cost starts at $59 for non-tow services, like jump-starting a battery, and $89 for tows. Download the Good Hands Rescue mobile app to take advantage of the service.
The Allstate Motor Club provides roadside assistance, trip-planning tools, trip interruption coverage, retail discounts and more. The program will even provide a $500 bond if you're arrested for certain moving violations. Individual and family memberships start at $52.
Geico
The company offers emergency roadside assistance coverage starting at $14 a year per car. This gives you free towing up to the limits of the policy. You can get help to jump a dead battery, replace a flat tire or get gas delivered if you run out. The coverage pays up to $100 for a locksmith if you're locked out. You can use the Geico mobile app to summon help.
Progressive
Progressive's emergency roadside assistance covers on-the-scene help for jump-starts, lockouts and flat tires. If your car requires more service, the coverage includes towing to anywhere within a 15-mile radius or to the nearest qualified repair shop. If the car is stuck within 100 feet of a road or highway in mud, snow, water or sand, the service will pull your vehicle out.
State Farm
State Farm's emergency roadside service insurance covers towing to a repair shop; delivery of gas or oil; help with changing a tire, getting the car unstuck or jumping the battery; and locksmith services. If you're a State Farm customer and don't have roadside service coverage, you can still call the company's emergency service number to get help. In that case, you'll pay for the services yourself.
Updated Oct. 7, 2015
Barbara Marquand is a staff writer at NerdWallet, a personal finance website. Email: bmarquand@nerdwallet.com. Twitter: @barbaramarquand.
---
Image via iStock.