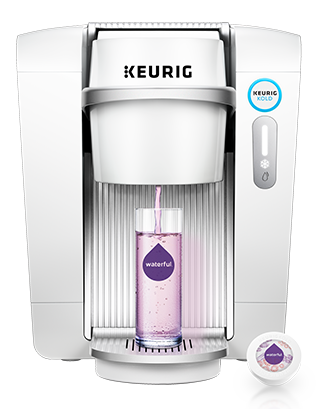 Keurig recently announced that it's discontinuing its Keurig Kold beverage maker, and competitor SodaStream is stepping in to fill the soda-making void.
For a limited time, SodaStream is giving away soda makers to consumers who snap a selfie with their Keurig Kold.
Here's how to get it: If you own a discontinued Kold machine, email a selfie of you and your machine along with your name, address, phone number and machine's serial number to info@sodastreamsupport.com.
If you meet the requirements, you'll receive a promo code that can be used online at SodaStream's website to get a free SodaStream Fountain Jet machine. Just expect to pay shipping and handling.
» MORE: Keurig Kold vs. SodaStream Fountain Jet
This promotion is limited to the first 2,000 eligible applicants whose emails are received on or before June 30. For more details (including eligibility requirements), see SodaStream's press release here.
Shopping Dealfinder Newsletter
Get the best deals of the day and more!