When Ashley Spicer and Ethel Baumberg started teaching yoga-style preschool fitness classes at daycare centers and gyms around New York, they were surprised at how popular their program became in a short time.  Spicer says she and Baumberg were routinely asked to come back and teach more classes. And word began to spread.
"We started getting inquiries from across the country," Spicer says.
The two entrepreneurs, who started their company in 2013, realized they had a winning formula and trademarked their program, Flyaroo. Next came expansion.
The pair wanted to grow their brand of fitness, yoga and dance beyond New York.  "We wanted to teach our concepts to other instructors," Baumberg says, allowing them to "take those concepts into their own studios and gyms."
Other preschool-fitness programs offer franchises, but the business owners thought the usual fees of $9,000 and higher were too steep for their franchisees, who are typically independent dance and P.E. teachers, Baumberg says.
The entrepreneurs realized they could use video and Web technology to expand their brand at a price more affordable to instructors. "We came up with the concept of an online certification program that could teach trainers across the country our methods," Spicer says.  The Flyaroo Fitness training program was born.
Creating the online certification course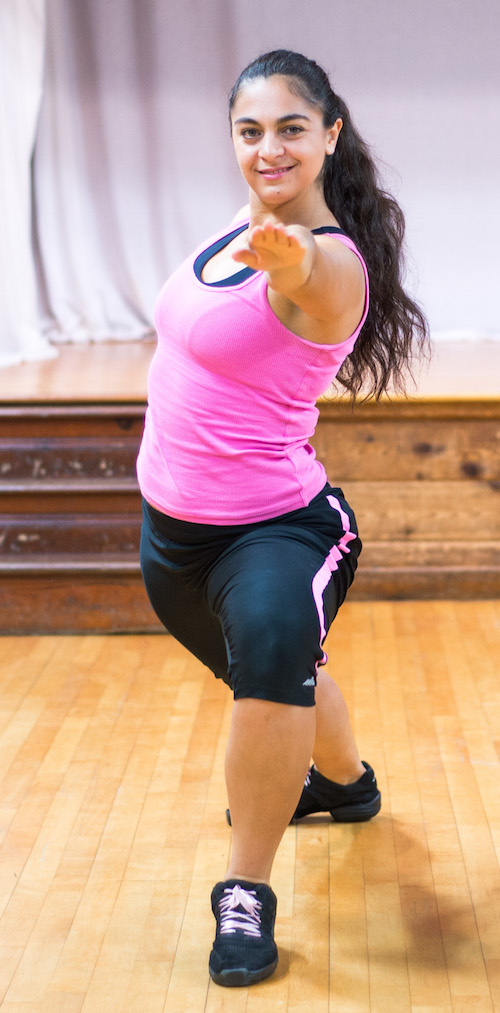 Spicer and Baumberg began by documenting the choreographed moves and methods they used to teach young children.  "We wrote it all down and then developed a training manual," Baumberg says.  After that, the material was put to video.
Potential instructors learn from a series of online training modules — about eight to 10 hours of content — that they can complete at their own pace, Baumberg says.  Then, the applicants send in their own audition video that shows they understand the program's choreography.  Applicants who pass the test receive a one-year license to teach Flyaroo Fitness.
Spicer and Baumberg say the technology they use to communicate with trainees is no different from what people typically have at home — computer webcams, iPads and smartphones to shoot video for auditions.  "People could also upload a private video to YouTube and send us the link," Baumberg says.
Baumberg stressed the importance of protecting your intellectual property when you launch a new program or company.  "Always seek legal counsel," she says. "Protecting your brand name and all the accompanying elements will also protect you from potential competition."
Once the certification program was ready, the owners spread the word among fellow instructors and on social media.  Flyaroo also got a publicity boost when Spicer was invited to appear on a local news segment and demonstrate Flyaroo with preschoolers on TV.
Joining the team
Kelly Richards of Citrus Heights, California, is a recently certified Flyaroo Fitness instructor.  "I was working in corporate America and getting burned out," she says. "When I heard about Flyaroo, I realized I could go after my dream of working with a fitness program."
Richards signed up for the certification course.  She recalls being nervous, especially when it came time to film her audition video and send it to Spicer and Baumberg, but she says the owners helped make the process easier.  "We went back and forth over each segment," Richards says, with the owners offering critiques.
Richards received her certification last month and will soon be working with preschoolers on the West Coast, she says.  She has options:  Instructors can teach Flyaroo in a gym, community center or recreation center, whatever is most convenient, Spicer says.
The work doesn't end with certification. Instructors must take care of marketing and promotion and other aspects that come with being independent small-business owners. After they receive their Flyaroo license, the company offers them the opportunity to join the Flyaroo Instructor Network, Baumberg says, which gives advice on marketing promotion, as well as updated training videos and general business tips.
Spicer says Flyaroo adds about 20 certified instructors a month, is in more than 50 schools and has worked with over 1,000 children.  With programs on the East and West coasts, Flyaroo continues to grow.
Margarette Burnette is a staff writer covering personal finance for NerdWallet. Follow her on Twitter @margarette and on Google+.
---
Images, from top, of Ashley Spicer, left, and Ethel Baumberg and Spicer teaching courtesy of Flyaroo Fitness.