This fan of Alaska Airlines used miles to get from New Jersey to San Diego for a family wedding.
The cardholder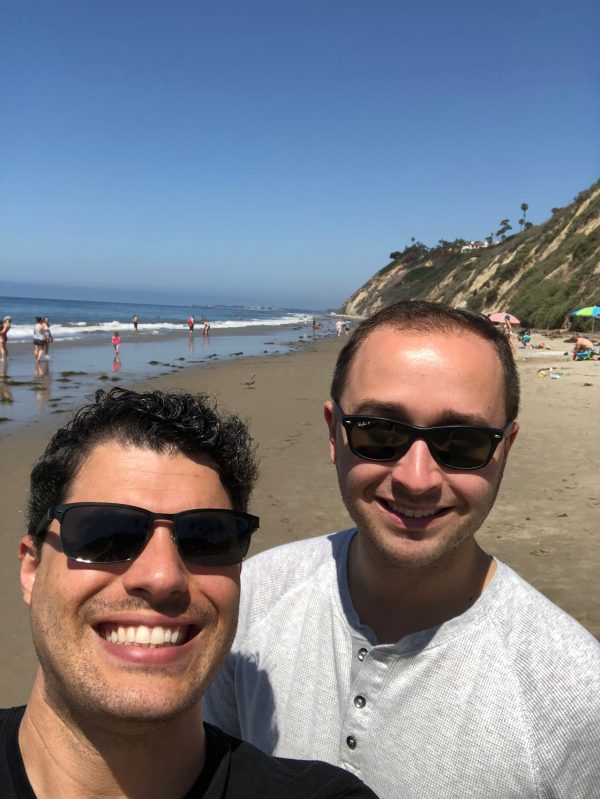 Name: Tanner Caterina-Knorr
Age: 29
Occupation: Business owner
Home: Hoboken, New Jersey
Credit card: Alaska Airlines Visa Signature® credit card
The trip
Route: Round trip from Newark Liberty International Airport to San Diego International Airport
Dates of travel: June 15 – 17, 2018
Airline: Alaska Airlines
Class of service: Premium class
Q: Did you visit a lounge at the airport?
A: No.
Q: Did you travel alone or with someone?
A: Yes, we went to San Diego for my cousin's wedding, so it was definitely a fun time with family.
The card and loyalty program
Q: What card/loyalty program did you use to get a free trip?
A: I used the Alaska Mileage Plan with points earned from my Alaska Airlines Visa Signature® credit card.
» Learn More: Find the best airline credit card for you
Q: How long were you a member at that time?
A: Four years.
Q: How long were you planning/saving for this trip?
A: Six months.
Q: What's your favorite perk of this card/program?
A: The points add up quickly with the Alaska Airlines Visa Signature® credit card because I earn miles on all purchases. I also use Alaska Airlines for many of my flights and there are bonus miles for flights booked with Alaska. I also like the annual companion fare. Once a year with the Alaska credit card, you have the ability to book a companion fare for $99 when you buy another ticket for the same flight.
Redemption and booking
Q: Did you take advantage of promotions while earning points for this trip?
A: No.
Q: How did you book?
A: On Alaska Airline's website.
Q: How many miles did this cost?
A: 40,000 miles.
» Learn more: Here's how much your points and miles are worth
Q: Did you book in conjunction with a promotion or deal?
A: No.
Q: Any upgrades?
A: We upgraded to premium class for the leg room, free drinks and entertainment.
What's up next?
We are saving for an international trip next time — potentially Japan!
Photo via Tanner Caterina-Knorr.
How to maximize your rewards
You want a travel credit card that prioritizes what's important to you. Here are our picks for
the best travel credit cards of 2020
, including those best for:
Planning a trip? Check out these articles for more inspiration and advice:
How I flew for free: Miles to the rescue for a family emergency
How I flew for free: Round trip NYC to India using Chase Ultimate Rewards
How I flew business class to Bangkok with my family for free