Refinance mortgage rates
Find and compare the best refinance rates from lenders in your area.
Refine results
Recommended lenders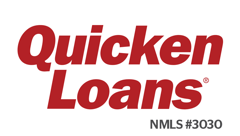 Great for FHA loans, low down payments and a seamless online experience.
FHA, low down payments, online.

Wide array of loan options with low origination fees for most loan types.
Wide array of loan options with low origination fees for most loan types.
Mortgage rate trends (APR)
NerdWallet's mortgage rate insight
The average rate on a 30-year fixed-rate mortgage dropped one basis point, the rate for the 15-year fixed fell two basis points and the rate for the 5/1 ARM went up one basis point, according to a NerdWallet survey of daily mortgage rates published Thursday by national lenders. The average rate on the 30-year fixed is 12 basis points higher than a week ago. A basis point is one one-hundredth of one percent.
Mortgage rates today (APR)
Loan type
Average
rate
Change
1 day
Change
1 year
30-year fixed
4.79%
15-year fixed
4.31%
5/1 ARM
4.84%
Data source: NerdWallet Mortgage Rate Index
Refinance Mortgage Rates
NerdWallet's comparison tool can help you find the best refinance rates for your mortgage. Enter a few details about your current home loan and we'll scan hundreds of lenders to find the best refinance offers and provide you with personalized rate quotes within minutes, without a credit check.
What is a mortgage refinance?
A mortgage refinance is your opportunity to upgrade your home loan. You may be looking to cut your monthly payment down to size, change the length of your loan, cash out some of your home equity for a remodel or consolidate debt. A refinance allows you to switch into a new loan that could help you achieve one or more of those goals. By comparing rates and terms from multiple lenders, you can save thousands of dollars in interest over the life of the loan—perhaps pay off your mortgage sooner—or, reduce your monthly payment.
When should you refinance?
If interest rates fall significantly after you first take out your mortgage, you could lower your monthly payment by refinancing into a mortgage with a lower rate. Or, if you have equity and want to remodel, a cash-out refi could help you pay for the project. That's just two possibilities. In the final analysis, it's a matter of running the numbers. And it's really pretty easy. Using a mortgage refinance calculator, you can see just how much a refinance might save you—now and in the long run.
Learn more about refinancing your mortgage:
Check out our other mortgage and refinance tools