Editorial Review
Citibank Mortgage Review 2020
Ideal for borrowers looking for down payment options as low as 3%, without mortgage insurance. Also considers alternative credit data.
Many or all of the products featured here are from our partners who compensate us. This may influence which products we write about and where and how the product appears on a page. However, this does not influence our evaluations. Our opinions are our own.
Our Take
The bottom line: A large-scale lender with a full menu of home loan products. Discounts for Citibank customers.
Best Mortgage Lender for First-Time Home Buyers, Best Mortgage Lender for Home Equity Lines of Credit, Best Mortgage Lender for Jumbo Loans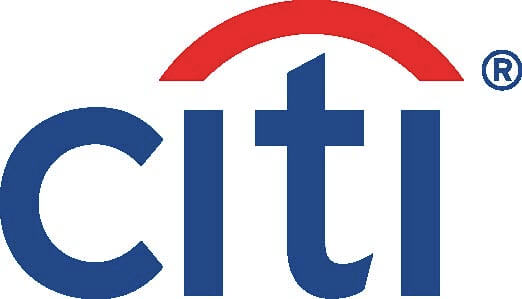 National / Regional
Min. Down Payment
Loan Types and Products
Purchase, Refinance, Home Equity, Jumbo, Fixed, Adjustable, FHA, VA
Pros & Cons
Pros
Low down payment options.

Discounts for Citibank customers.

Looks at alternative credit data like rent history and child support payments.

Available in all 50 states.
Cons
Charges a mortgage application fee.

Did not disclose origination fees, which may vary.

Can't complete loan online.
Compare to Other Lenders
Loan Types and Products

Purchase, Refinance, Jumbo, Fixed, Adjustable, FHA, VA, USDA

Loan Types and Products

Purchase, Refinance, Jumbo, Fixed, Adjustable
Full Review
NOTE: Due to the coronavirus outbreak, obtaining a mortgage may be a bit of a challenge. Lenders are dealing with demand and staffing issues. If you can't pay your current home loan, refer to our mortgage assistance resource. For the latest information on how to cope with financial stress during this emergency, see NerdWallet's financial guide to COVID-19.
Citibank is a large-scale mortgage lender offering a comprehensive range of fixed-rate and adjustable-rate mortgages for purchase and refinance.
Let's see how Citibank stacks up when it comes to making home loans.
Getting started with Citibank
You can start the mortgage application process with Citibank in person, over the phone or online. If you start online, you can sign up for a free consultation with a loan officer, and you can get preapproved.
Before you can proceed with the online application, you have to begin with the bank's loan choosing tool, Citi Mortgage Selector, which will give you an idea of how much your loan will cost. You'll enter information about the home you want to buy, including property type and the expected purchase amount, as well as how much you'd like to borrow and your credit score.
You are then presented with loan options based on the information you entered, along with current Citibank mortgage rates and a breakdown of corresponding payment schedules, the cost of points and the estimated closing costs. You'll choose which option looks best to you; then, after you submit more personal information, a loan officer will help you narrow your choices.
The Citibank mortgage application process
Once you're ready, you can fill out a loan application. You'll provide the address of the property you want to purchase, your contact information, employment status, income and assets. If you have a co-borrower, you'll provide the same information for this person. You'll have to speak with a loan officer before you can complete the application process online, and you'll be in touch with your loan officer from then on.
After the loan officer makes contact, you will be charged a nonrefundable mortgage application fee to finish the application.
If at any time during the online application process you want to save and exit, you have to register with a user ID and password to return and complete the process. Registering for an account is the only way for you to keep track of your application online. Otherwise you'll communicate with your loan officer and other team members via phone or email. You'll follow these same steps if you're refinancing your mortgage loan.
Once you've completed an application with a loan officer, you can monitor its status and complete any required next steps online, such as downloading the loan estimate and uploading any required documents.
Citibank mortgage products and offers
The lender offers fixed-rate mortgages for 10, 15, 20 and 30 years; with the 30-year loan, you can actually set the term anywhere from 21 to 30 years. It also offers 3/1, 5/1, 7/1 and 10/1 adjustable-rate mortgages, in which rates are fixed for three, five, seven or 10 years, respectively, but can change annually after that.
Citibank's low down payment mortgage options go beyond FHA and VA loans; its HomeRun loan program allows you to put down as little as 3% without the requirement that you pay for private mortgage insurance. This loan has terms up to 30 years and has rates comparable with conventional mortgage interest rates. In most cases, to qualify you have to earn 80% or less than the median income in your area. In certain low- to moderate-income areas, however, the program is available regardless of your income.
If you're already a Citibank customer, closing cost credits and rate discounts are available for whichever loan you choose, but you're required to set up automatic monthly mortgage payments from your Citibank deposit account.
NerdWallet's star ratings for mortgage lenders are awarded based on our evaluation of the products and services that lenders offer to consumers who are actively shopping for the best mortgage. The six key areas we evaluated include the loan types and loan products offered, online capabilities, online mortgage rate information, customer service and the number of complaints filed with the Consumer Financial Protection Bureau as a percentage of loans issued. We also awarded lenders up to one bonus star for a unique program or borrower focus that set them apart from other lenders. To ensure consistency, our ratings are reviewed by multiple people on the NerdWallet Mortgages team.