Mr. Cooper Mortgage Review 2023
Good for: rate-focused borrowers who like a mobile app that goes beyond the basics, but are willing to call or email before applying.
Some or all of the mortgage lenders featured on our site are advertising partners of NerdWallet, but this does not influence our evaluations, lender star ratings or the order in which lenders are listed on the page. Our opinions are our own. Here is a list of our partners.
Our Take
The Nerdy headline:
Mr. Cooper offers competitive ways to lock in a lower interest rate, including a 1% discount for some loans' first year — but it only lists sample rates on its website. Origination fees tend to be higher than other lenders', according to the latest federal data.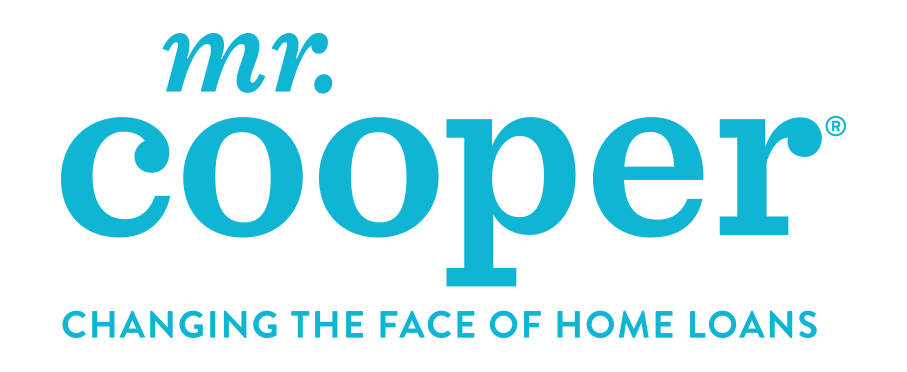 ---
Loan types and products
Purchase, Refinance, Home Equity, Fixed, Adjustable, FHA, VA
Pros & Cons
Pros
Offers multiple options to secure a lower interest rate, including a 1% discount for the first year and waiving future refinancing fees.
Mobile app is highly rated and includes some nice-to-haves, such as the ability to monitor home equity and property value.
Mortgage rates are lower than most lenders', according to the latest federal data.
Cons
Requires a call or email for personalized rates.
Does not offer home equity lines of credit or home improvement loans.
Origination fees are on the high side, according to the latest federal data.
Compare to Other Lenders
NBKC: NMLS#409631

New American Funding: NMLS#6606

Simplist: NMLS#1764611
LOAN TYPES AND PRODUCTS
Purchase, Refinance, Jumbo, Fixed, Adjustable, FHA, VA
LOAN TYPES AND PRODUCTS
Purchase, Refinance, Home Equity, Reverse, Jumbo, Fixed, Adjustable, FHA, VA, USDA
Get more smart money moves — straight to your inbox
Become a NerdWallet member, and we'll send you tailored articles we think you'll love.
Full Review
Mr. Cooper and consumer trust
In 2021, Mr. Cooper's electronic payments vendor ACI Worldwide mistakenly withdrew more than $2.3 billion from almost 500,000 Mr. Cooper customers while conducting a test of its system. In a press release, Mr. Cooper said it immediately reported the error and worked with customers' banks to issue credits and reverse the incorrect drafts and related fees.
In June 2023, the Consumer Financial Protection Bureau (CFPB) issued a $25 million fine to ACI Worldwide and its subsidiary ACI Payments for violating federal consumer financial protection laws.
In November 2023, a federal judge gave preliminary approval for a $3.6 million class action settlement alleging that Mr. Cooper charged illegal fees to customers who made payments online or over the phone. In an email, a spokeswoman for Mr. Cooper said the company is unable to comment on pending litigation per company policy. A final approval hearing is scheduled for March 8, 2024.
Mr. Cooper wasn't penalized by the CFPB or other federal agency, so its NerdWallet star rating was not impacted by these actions. When shopping for a mortgage lender, do an online search to see if the company is in the news, and why.
Mr. Cooper's mortgage loan options
Mr. Cooper's menu of mortgage options covers most of the standard offerings. We found it easy to navigate the website and see details on the types of loans offered.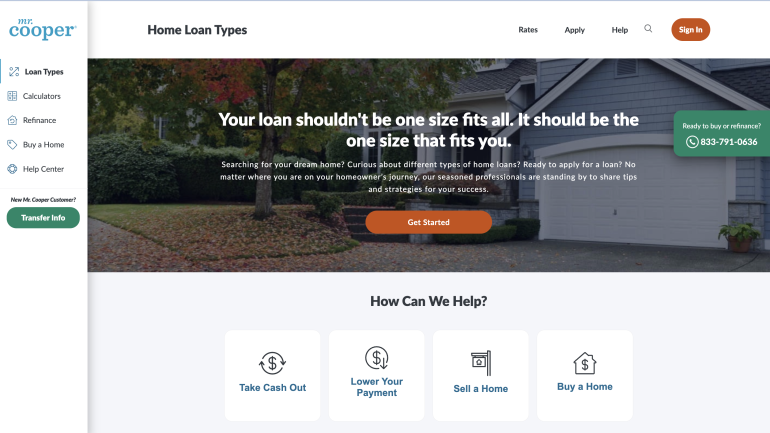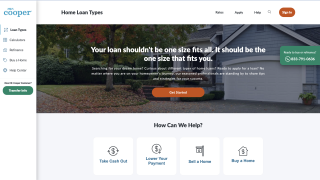 Available loans include fixed and adjustable-rate purchase and refinance loans. For borrowers looking to tap home equity, Mr. Cooper offers a home equity loan as well as a cash-out refinance option. However, home equity lines of credit and renovation loans are not available.
Mr. Cooper offers both conventional and government-insured mortgages, including FHA and VA loans. USDA loans are not available. Like some other lenders, Mr. Cooper offers down payments as low as 3% on conventional loans and 3.5% on FHA loans, which may be especially helpful for first-time home buyers.
Mr. Cooper offers purchase mortgage customers a "RateSwap" program, which waives the origination fee (up to $1,500) for any Mr. Cooper refinance within three years. Just as with a purchase mortgage, though, it pays to compare multiple lenders when planning to refinance: Doing so can save hundreds of dollars in interest each year.
Mr. Cooper home equity loan
The lender offers a home equity loan but does not offer a home equity line of credit (HELOC). These second mortgages are a way for homeowners to access existing home equity without refinancing or selling their home. Funds obtained with a second mortgage can be used for expenses such as home improvements, education costs or debt consolidation.
A home equity loan from Mr. Cooper is available for primary residences only. The Mr. Cooper website is light on any other details, and you are prompted to fill out a contact form for someone to get in touch with more information.
What it's like to apply for a Mr. Cooper mortgage
The entire mortgage process with Mr. Cooper unfolds remotely. It's easy to request a preapproval or verified approval letter online. Either is available the same day.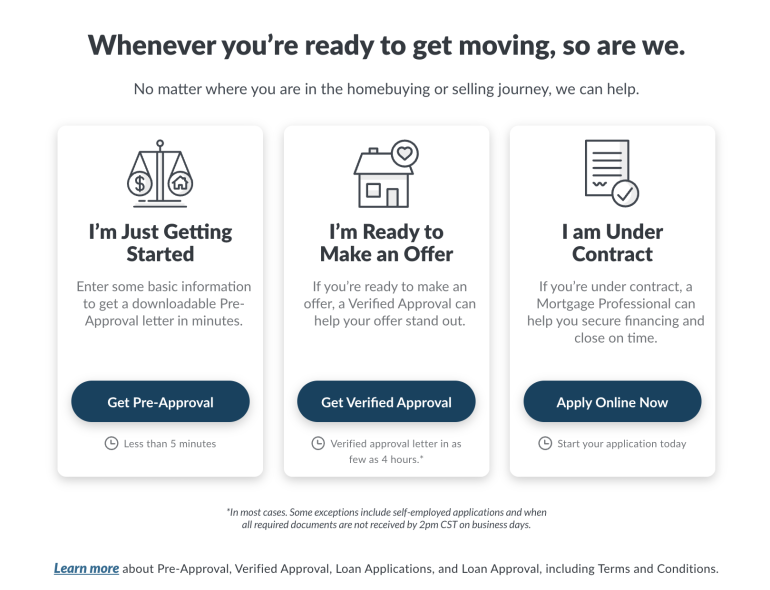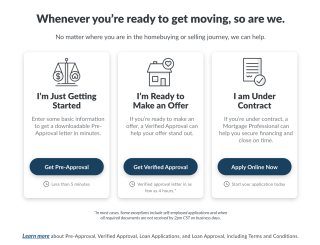 To complete the official application to secure financing, you're prompted from the "Apply Online Now" button to call a phone number or fill out a contact form. Then a representative from Mr. Cooper will contact you. NerdWallet's ease of application scores are highest for lenders that allow borrowers to access a full, self-service mortgage application online.
Once you've completed the application, though, Mr. Cooper's Digital Loan Tracker provides plenty of online conveniences. You can see real-time progress updates on your application status. The tracker also allows you to electronically sign disclosures, upload financial documents and ask your loan team any questions.
Phone support and online chat are also available and easy to find on the Mr. Cooper website. However, you'll need to verify your identity with your Social Security number or loan number when calling.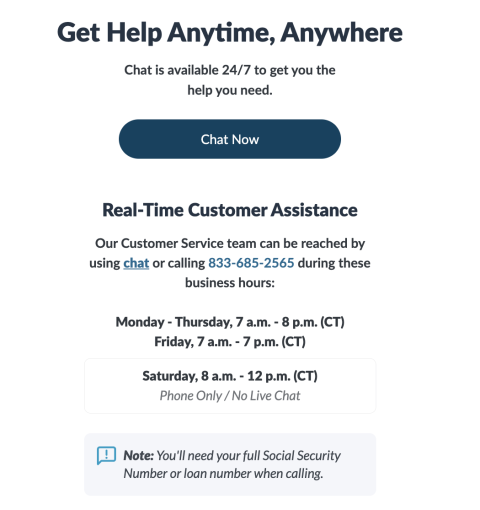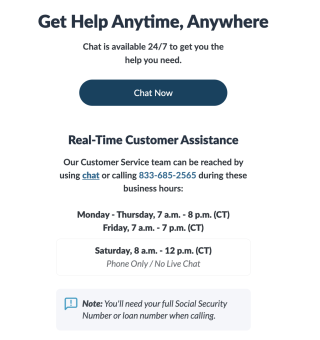 After closing day, you can make payments and view your mortgage balance through Mr. Cooper's mobile app. The app also offers detailed information on your home equity, home value trends in your neighborhood and property taxes.
Mr. Cooper's mortgage rates and fees
Mr. Cooper earns 2 of 5 stars for average origination fee.

Mr. Cooper earns 4 of 5 stars for average mortgage interest rates.
NerdWallet analyzes federal data to compare mortgage lenders' origination fees and offered mortgage rates. We measure annual averages across all loan types, as reported by the lenders. Mr. Cooper's average origination fee is higher than many lenders', and its interest rates are lower than many lenders'.
Mr. Cooper sets itself apart with a program to secure a low mortgage rate. When buying a primary residence, the lender offers a 1% interest rate discount — known as a temporary rate buydown — for the first year of most mortgages. (VA loans, jumbo loans and refinances are not eligible for the program, which Mr. Cooper brands as the "1% Mortgage Markdown.")
Borrowers should consider the balance between lender fees and mortgage rates. While it's not always the case, paying upfront fees can lower your mortgage interest rate. Some lenders will charge higher upfront fees to lower their advertised interest rate and make it more attractive. Some lenders just charge higher upfront fees.
Mr. Cooper's mortgage rate transparency
While Mr. Cooper offers many digital conveniences, it lags behind some lenders in rate transparency. The Mr. Cooper website offers sample rates for 30-year conventional and FHA purchase loans. However, personalized rates are only available over the phone or by filling out an online contact form.
NerdWallet's transparency ratings are higher for lenders that post sample rates on their sites, making it easier for home buyers to comparison shop, and highest for sites with self-serve tools that allow shoppers to see what rates might be like for their particular loan.
What borrowers say about Mr. Cooper mortgages
NerdWallet's lender star ratings assess objective qualities, including rates, fees and loan offerings. To assess borrowers' subjective experiences with lenders, NerdWallet has gathered customer satisfaction ratings from J.D. Power and Zillow.
Mr. Cooper receives a score of 707 out of 1,000 in J.D. Power's 2023 U.S. Mortgage Origination Satisfaction Study. The industry average for origination is 730. (Mortgage origination covers the initial application through closing day.) 

Mr. Cooper receives a score of 577 out of 1,000 in J.D. Power's 2023 U.S. Mortgage Servicer Satisfaction Study. The industry average for servicing is 601. (A mortgage servicer handles loan payments.)

Mr. Cooper receives a customer rating of 4.88 out of 5 on Zillow, as of the date of publication. The score reflects more than 130 customer reviews.
Alternatives to a home loan from Mr. Cooper
Here are some comparable lenders we review that borrowers can consider.
Guaranteed Rate also offers temporary mortgage rate buydowns and scores better than Mr. Cooper in rate transparency. However, its origination fees are also on the higher side. New American Funding also has a highly rated mortgage-focused mobile app.
Getting ready to buy a home? We'll find you a highly rated lender in just a few minutes.
Enter your ZIP code to get started on a personalized lender match
Bella Angelos contributed to this review.
NerdWallet's overall ratings for mortgage lenders are evaluated based on four major categories: variety of loan types (purchase, refinance, fixed and adjustable, for example), ease of application, rates and fees and rate transparency. Among the factors we consider when scoring these categories are options to apply for and track loans online, the level of detail about mortgage rates on lender websites and our analysis of the rates and fees lenders reported in the latest available Home Mortgage Disclosure Act data. These scores generate ratings from 1 star (poor) to 5 stars (excellent).