Can You Apply for a Second Credit Card from the Same Bank?
You can get multiple cards from the same issuer, but you have to determine whether it's a good idea.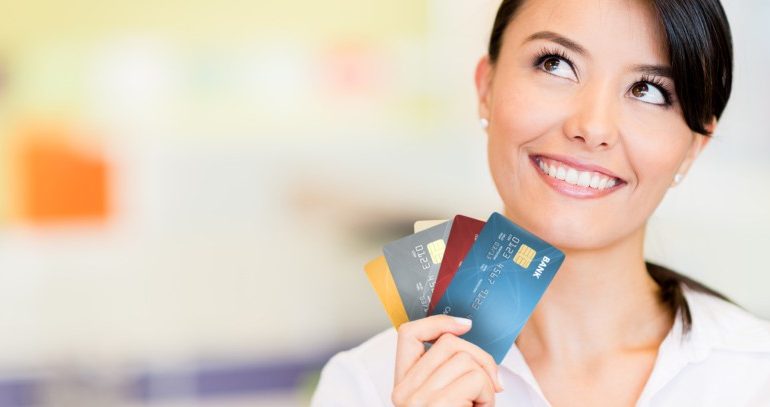 Many or all of the products featured here are from our partners who compensate us. This may influence which products we write about and where and how the product appears on a page. However, this does not influence our evaluations. Our opinions are our own. Here is a list of our partners and here's how we make money.
If you're considering joining the 46% of Americans who own at least two credit cards, you'll want to think hard about which financial institution you turn to. Although applying for a second card from the same bank is certainly an option, there are several things to think about before doing so. Here's a closer look at what's at stake.
No matter who issues you your second credit card, using multiple lines of credit can boost your credit score if you make payments on time and in full and you don't max out your card. Going back to the bank that issued you your first card makes sense if you've spent time establishing your credit history. After doing so, you might qualify for one of the better cards offered by that financial institution, which can land you a 0% introductory APR, no annual fee, and top-notch perks and rewards.
If you're a frequent traveler who owns a credit card that doesn't charge an annual fee, getting a backup card from the same institution would make sense, as getting a replacement card could be difficult when you're on the road.
If you have a history of missing payments or maxing out your credit card, you may want to think twice about getting a second card from the same bank. Repeatedly missing payments on just one of your two cards from the same bank could result in an increased APR or reduced credit on both pieces of plastic.
You might also want to consider switching things up and going to a new bank if you aren't pleased with the conditions and policies of your current card. You don't want to be saddled with the same high APR or foreign transaction fees on both of your accounts. If you still don't qualify for a rewards card at your current bank, you might want to consider branching out and seeking a new financial institution to issue you a card.
If you're in good standing with your current bank and think you might qualify for one of its better credit card offers, then there's no reason to abandon ship. If, on the other hand, your bank isn't showing you the type of respect you think you deserve despite your best efforts to improve your credit, looking elsewhere won't hurt you.
Regardless of where you get your second card, taking the plunge is a big commitment. Keep in mind that having two credit cards doesn't mean you have to use them all the time. Racking up serious debt when you're using multiple credit cards can become an issue if you aren't careful.
It also pays to be strategic about applying for a second credit card. Every time you submit an application, an inquiry into your credit history is made, which shaves several points off of your credit score. As such, only apply for a second credit card if you think your chances of getting approved are realistic.
---