NerdWallet's Best Credit Cards for Retirees
Definitions of 'retirement' vary, but here are some of our favorite cards to use for things like travel, home improvement and more.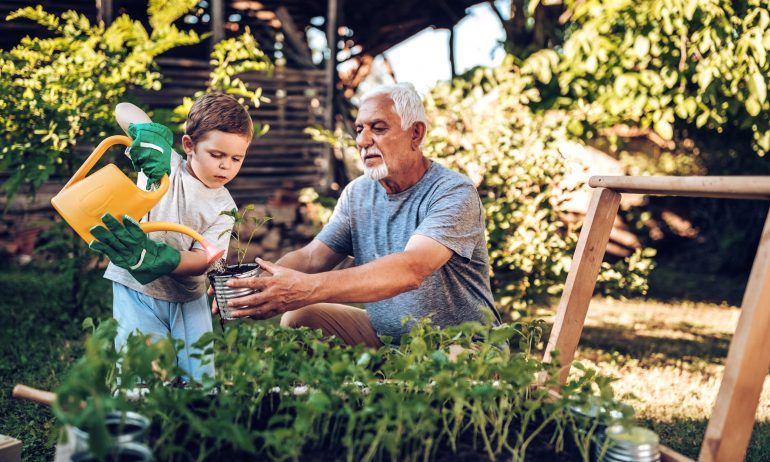 Many or all of the products featured here are from our partners who compensate us. This may influence which products we write about and where and how the product appears on a page. However, this does not influence our evaluations. Our opinions are our own. Here is a list of our partners and here's how we make money.
Retirement can mean different things to different people. Once you've left working life behind, the possibilities can be unlimited.
Whether your new priorities include travel, dining out daily, tinkering around the house, or just taking time to stop and smell the roses, here are some of our favorite credit cards to fit your new lifestyle.
Rewards: 2X miles on every purchase.
Retirement can be a great time to explore. If you plan on doing a lot of globetrotting or even just checking out other parts of the U.S., the  offers easy-to-earn and easy-to-use travel rewards that can help cut down on the cost of your adventures. You'll snag double miles on everything you buy without having to keep track of varying bonus categories or juggling multiple cards. You can take your earnings as a statement credit to "erase" a travel purchase, or transfer your miles to one of . There's also a rich sign-up bonus to get you started. The card has no foreign transaction fees, making it an excellent travel companion, plus you'll also have access to protections like rental car insurance, travel accident insurance and 24-hour travel assistance services.
There's an annual fee: . Redeeming rewards for options other than travel yields a poor value.
Now that you don't have to do the 9-to-5 routine, you have more time on your hands to tackle that big project, putter around your garden, or both. With the , you get to choose a "3% back" category from a list of six, including "home improvement and furnishings." Bank of America®'s is quite lengthy and varied — everything from Ace Hardware to Williams-Sonoma (for do-it-yourselfers), and from architectural services and electricians to landscapers and roofing contractors (if you're paying someone else to do the work for you). Got a green thumb? Lawn and garden supply stores also count, as do florist suppliers. You have the freedom to change your 3% category up to once a month, plus you'll earn 2% back at grocery stores and wholesale clubs, on up to $2,500 in combined spend across 3% and 2% categories each quarter. If you're an existing Bank of America® customer, you might also be eligible for even higher rewards rates through .
That's a lot of potential bonus categories to keep track of, and the $2,500 quarterly spending cap applies across all of them combined, meaning the card may not be ideal for super expensive projects. You might fare better with a simpler card like the . It doesn't earn traditional rewards, but it offers 5% off every eligible Lowe's purchase.
Annual fee: None, but a Costco membership is required to apply. (Memberships start at $60 per year.)
Full-time retirement means you'll no longer get a full-time paycheck. If you're being more mindful of your spending and you live near a Costco, consider the . Although the card itself does not cost anything to carry, you do have to have a Costco membership, which isn't free. But in exchange, you'll get economy-size savings on just about everything you buy. Retirees who spend a lot on prescriptions will also find that Costco's pharmacy prices are among the lowest around, and you'll earn 2% back on Costco pharmacy spending with the . That can help you stretch your savings even further.
Actual Costco purchases earn a relatively low rewards rate. You'll get your earnings only once a year, and you'll have to go in person to a Costco customer service counter to receive them. If you spend a lot of money on prescriptions, you might find the aforementioned is a better pick, as drugstores are among its 3% bonus category options.
Maybe you have some big bills you're trying to pay off, or you're planning a celebratory retirement splurge. In either scenario, it can be a boon to have some extra breathing room on a hefty expense. Consider what the  can do for you. It's got an annual fee of and comes with a hard-to-top introductory offer: . Plus, if you pay your monthly cell phone bill every month with this card, you'll get coverage for up to $600, with a $25 deductible, for up to two claims for a total of $1,200 per 12-month period. That can shave a few bucks off your cellular statement if you've been paying for this coverage out of pocket.
Beyond the introductory 0% period, you won't get any rewards or other ongoing benefits with this card aside from the cell phone insurance. Other cards offer ongoing rewards and more robust perks. If you're transferring a balance to this card, you'll also have to pay a balance transfer fee of 3%, which can eat into the savings benefit.
To view rates and fees of the , please visit .
If you want to be rewarded for purchases on household staples like groceries, gas and getting around, the may be for you. You'll also get rewards for binge-watching your favorite shows, something you'll probably have more time to indulge in now that work isn't getting in the way. There's also a rich welcome bonus that you can likely put to good use: Get a
Unlike many other cash-back credit cards, the has a sizable annual fee: . You'll earn that back if you spend at least $31 a week on groceries. But if you do most of your household shopping at discounters or warehouse clubs, those purchases won't be eligible for the elevated earnings rate.
Although you don't have to have an AARP membership to get the -annual-fee , it does pair nicely with one. That's because you can use the earnings from the card to pay for or renew your AARP membership, which starts at $16 a year. You can also take those unlimited rewards right to the bank by having them directly deposited into a checking or savings account, or using them for a statement credit.
Earning 3% cash back gas stations is a respectable rewards rate, especially for a -annual-fee card. But other cards on the market offer that and also 3% in other categories too.
To view rates and fees of the , see .
Information related to the has been collected by NerdWallet and has not been reviewed or provided by the issuer of this card.