Many or all of the products featured here are from our partners who compensate us. This influences which products we write about and where and how the product appears on a page. However, this does not influence our evaluations. Our opinions are our own. Here is a list of our partners and here's how we make money.
To cancel a credit card, you simply need to call the phone number on the back of your card and ask. But before you do that, know that canceling a credit card can affect your credit score, so it's not a decision to make lightly. Closing a credit card account can have a negative impact on your credit for several reasons:
It lowers your total credit limit. NerdWallet recommends spending no more than 30% of your total credit limit each month, and less is even better. If you close a credit card, your overall credit limit will be lower. If you keep spending at the same level as before on your remaining cards, your credit utilization ratio will increase, which could affect your credit utilization ratio.

It affects your length of credit history, especially if you've had the card for a long time. While the positive history on the closed card will stay on your credit report for up to 10 years, closed accounts generally don't factor into your credit score as much as open accounts.
Here's what to do before canceling your credit card, including steps to take to transition to a new card.
Although canceling a credit card can hurt your credit score, it may still be worth it. For example, if it's a new account, if it has an annual fee, if you don't use the card often or you can't control your spending, the benefits of canceling might outweigh the costs.
1. Consider alternatives to canceling a credit card
If you plan to cancel a credit card because you no longer want to pay the annual fee, you may be able to keep the account open without the yearly cost. Call your credit card issuer to ask about a product change. If it offers a no-fee card in the same portfolio as your current card, you could opt to downgrade your account. This move allows you to ditch the fee while keeping the same account open.
Ready for a new credit card?
Create a NerdWallet account for insight on your credit score and personalized recommendations for the right card for you.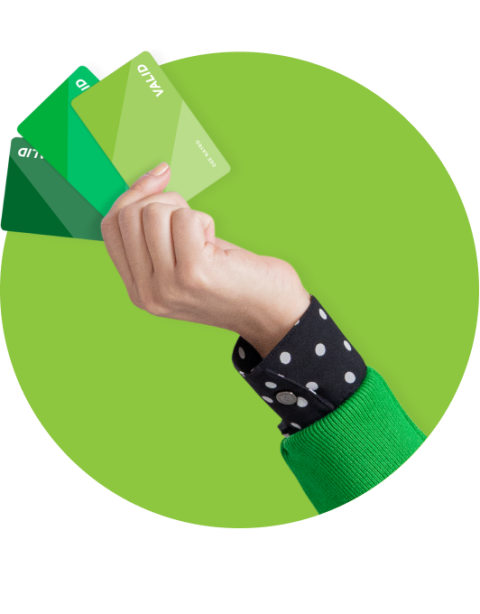 2. Negotiate to keep your card open on your terms
You can try to keep the card you have if there's no card available to downgrade to. If you're canceling a credit card because the interest rate is too high or you don't want to pay the annual fee, consider calling the issuer to ask if it will lower the rate or drop the upcoming annual fee. The issuer may offer a retention bonus to persuade you to stick around.
Calling and asking for what you want won't always work, but it's worth a try — especially if you have a long history with the issuer.
3. Move your automatic payments to a different card
If negotiating doesn't work or you're not satisfied with what the issuer has to offer, start getting ready to move your automatic payments to another card. Go through your previous two or three card statements and identify which charges are automatic payments. Then contact those companies or update your card information through your online accounts to make sure you don't miss any future payments.
If you forget to update your card for one or more recurring payments, the company in question will likely send you an email to let you know your card has been declined. However, if that email happens to land in your spam folder, you could lose your subscription or get hit with a late fee. So it's important to be thorough.
Most issuers generally won't allow you to close your credit card until you've paid off the outstanding balance. This includes any pending transactions. If you have a large balance on a high-interest credit card, you might also choose to move the debt to a balance transfer credit card so you can save on interest while whittling away at it.
If, for some reason, you're able to cancel the card with an open pending transaction, remember that you're still responsible for paying it off. The card issuer will likely send you a final statement, but it may help to be proactive and check the online account after canceling to make sure you don't owe anything.
With most rewards cards, you'll forfeit any unused points when you cancel the card. Closing the account means you could lose rewards you spent years accumulating unless you redeem them first. If it's a travel card, you may get more value per point when redeeming for travel expenses (keep the card open until after your trip in case you need to request refunds on any bookings). If you have no trips in mind, it might be worth redeeming your points for cash at a lower value. It's not ideal, but it's better than losing your rewards entirely.
Cash-back cards are a little easier in this regard — just request a redemption for a statement credit. If that leaves you with a negative balance on the card, the issuer will mail a check for the difference.
Most co-branded credit cards, like hotel and airline points-earning cards, work a little differently. Usually, once the points earned from the credit card have been transferred to the partner, they won't be revoked if you cancel the credit card. For example, miles earned from the United℠ Explorer Card are transferred to United each month when your statement closes. Those United miles are yours to keep, even if you close the card.
6. Check the account periodically for trailing refunds
You can usually ask for a refund to go onto another card if the one you used to make the purchase is closed, but you may encounter a situation where the refund has already been processed or you aren't even aware that you're receiving it. Even though you've closed your account, you may still have limited access to it online. Log in from time to time to make sure you haven't missed something.
Find the right credit card for you.
Whether you want to pay less interest or earn more rewards, the right card's out there. Just answer a few questions and we'll narrow the search for you.
Get Started
Get more smart money moves – straight to your inbox
Sign up and we'll send you Nerdy articles about the money topics that matter most to you along with other ways to help you get more from your money.