Should I Finance a Vacation With a Credit Card?
Booking a trip with a credit card is pretty much standard. What you need to consider is whether using a card will mean debt, interest charges and stress.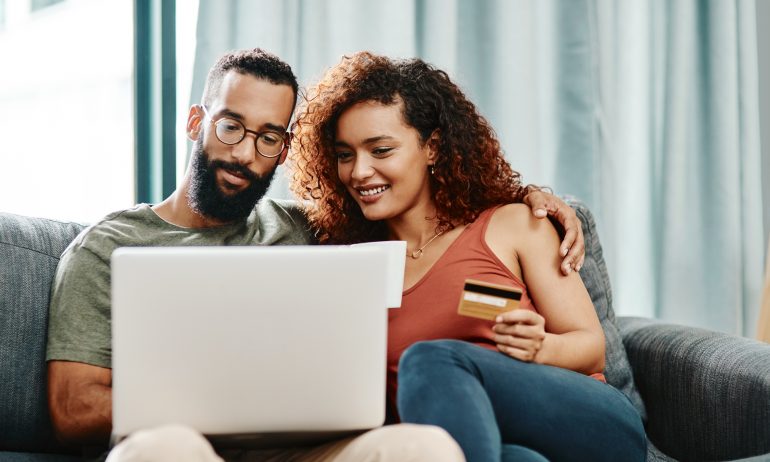 Many or all of the products featured here are from our partners who compensate us. This may influence which products we write about and where and how the product appears on a page. However, this does not influence our evaluations. Our opinions are our own. Here is a list of our partners and here's how we make money.
Americans love to travel, and many of us lean on credit cards to get us going. According to a 2014 poll by BMO Harris Bank, 47% of American adults between the ages of 18 and 34 were planning to take a big vacation in the next five years, and 32% of them were planning to finance that vacation with a credit card.
Unless you plan to drop in at your local travel agency and write a check, you'll need a payment card to book plane tickets and lodging, rent a car, purchase passes online and do other basic travel planning. Your decisions, then, are about using credit vs. debit and about timing — save up for a vacation and then go (and pay it off immediately)? Or go on the trip and paying it off over time?
Benefits of financing a vacation with a credit card
There are definitely good reasons to consider paying for your vacation with a credit card.
It's convenient: Using a credit card to book your flight and hotel online is the easiest way to make travel arrangements. After you reached your destination, the convenience continues. You don't have to track down and ATM — or a currency exchange office if you're overseas. You can focus on the experience rather than the logistics.
It's safe: Losing your wallet while you're on vacation is no fun, but at least a credit card is easily replaced. You might be without access to money temporarily if you lose your card, but you won't actually be out the cash. This is something to consider, since many vacation destinations are crawling with pickpockets.
It can be rewarding: Using a rewards credit card to book your trip could earn you big points, miles or cash back. According to data collected by American Express, the average expected vacation expenditure per person in the summer of 2013 was $1,145. Assuming you were using a card that carries a 2% rewards rate and you were traveling with a family of four, you could earn $91.60 back in rewards on such a trip.
What's more, if you're using a card that pays bonus rewards on travel purchases, that figure could be even higher. All this means that using a credit card to pay for today's vacation could get you to tomorrow's faster.
It can provide protection: Depending on which type of credit card you have, you might get some important travel protections if you book your trip with it. For example, some cards provide lost luggage reimbursement, travel accident insurance, and travel emergency assistance services. These could all come in handy if you find yourself in a jam while you're away from home.
Drawbacks of financing a vacation with a credit card
Paying with a credit card is a no-brainer if you're able to pay the bill in full by your due date. Paying upfront with credit when you don't have the money to cover the bill comes with an array of downsides.
It'll be much more expensive. Most credit cards charge interest rates well over 10%. Floating vacation expenses over even a few months could result in serious finance charges.
It could bang up your credit. This depends on how much available credit you have. If you use your card for a big getaway and the costs eat up more than 30% of your available credit, your credit score could suffer from high utilization. Credit utilization is a major factor in your score, and it's best not to have your credit weighed down for months like that.
It'll eat at you. The whole point of going on vacation is to relax. But if your trip results in credit card debt that you'll have a hard time paying off, you'll end up stressed out and possibly depressed. Again, keep the long-term effects of using your credit card to pay for a vacation in mind before you pull the trigger.
A few additional travel credit card tips
Regardless of whether you end up using your credit card to finance your whole trip, it's likely you'll use plastic at some point during your journey. With that in mind:
Write down card information and issuer contact information and keep it separate from your wallet. This way, if your wallet gets lost or stolen, you'll have access to this info.