Should I Pay For a Vacation With a Credit Card?
If you've saved the money and can pay back the credit card bill right away, then absolutely. But if you're considering financing the trip with the card, it could be costly, in several ways.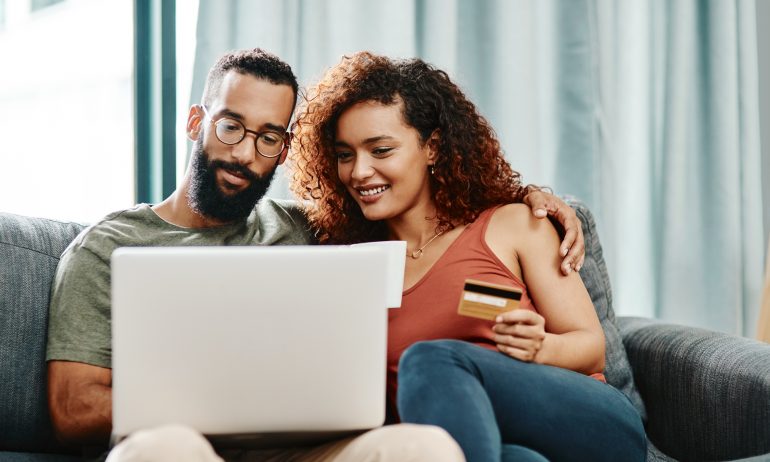 Many or all of the products featured here are from our partners who compensate us. This influences which products we write about and where and how the product appears on a page. However, this does not influence our evaluations. Our opinions are our own. Here is a list of our partners and here's how we make money.
If you've already saved up the money for a vacation, then booking the trip with a credit card — and then immediately paying off that bill with those savings — is a no-brainer for a variety of reasons, from travel rewards to trip insurance.
And if you haven't saved up the cash? Well, generally it's not a good idea to take a vacation using money you don't yet have. Financing the trip with a credit card could be costly, in more ways than one.
But depending on which credit card you use and how you go about paying off the bill, there are ways to make it work.
Here's what to consider about using a credit card to pay for a vacation.
Downsides of financing a vacation with a credit card
Paying upfront with credit when you don't have the money to cover the bill right away could have several consequences:
It could add a lot of expense
Most credit cards charge interest rates well over 10%. In fact, as of February 2021, the average APR charged for credit card accounts that incurred interest was 15.91%, according to the Federal Reserve.
Floating vacation expenses over even a few months could result in serious interest charges.
Let's say your family of four spent a total of $4,000 on a vacation using a credit card with a 15.91% APR. If you took 12 months to pay it off, you'd have been charged more than $350 in interest. And the longer it takes to pay it off, the more interest charges rack up.
Many credit cards feature 0% intro APR offers that can help you save on interest. More on that below.
It could bang up your credit
Credit utilization — the amount you owe as a percentage of your available credit — is a major factor in your credit scores.
(If you have an $8,000 credit limit and a $4,000 balance, then your credit utilization is 50%.)
The lower your credit utilization, the better. But if you use your card for a big getaway and the costs eat up more than 30% of your available credit, your credit scores could suffer.
It could harsh your vacation mellow
The whole point of going on vacation is to relax. But if your trip results in credit card debt that you'll have a hard time paying off, you may end up stressed out and possibly depressed.
Keep the long-term effects in mind before using your credit card to pay for a vacation you can't fully afford.
Benefits of charging your vacation on a credit card
On the other hand, if you already have the money set aside to cover the trip, you absolutely should use a credit card for the bill — and then immediately pay off that balance. Here's why:
Using a credit card to pay for today's vacation could get you to tomorrow's faster, thanks to the points, miles or cash back you can earn.
If your family of four spent $4,000 on a trip using a 2% flat-rate cash-back card, you'd earn $80 back to use however you'd like. Not bad.
And you can do even better because many cards offer higher rewards rates. The Chase Sapphire Reserve®, for example, earns 3 points per $1 spent on travel and dining. The World of Hyatt Credit Card can snag you up to 9 points per $1 spent on Hyatt stays.
In fact, if you time it right, you could really be rolling in rewards, thanks to the rich sign-up bonuses available on many travel credit cards. A $4,000 trip would meet the required spending threshold to earn many such bonuses, which often approach values of $1,000 or more.
It can provide protection
Depending on which type of credit card you have, you might get some valuable travel protections by booking your trip with it.
For example, some cards like the Chase Sapphire Preferred® Card provide lost luggage reimbursement, travel accident insurance and travel emergency assistance services.
These could all come in handy if you find yourself in a jam while you're away from home — and you won't get them when you pay with a debit card.
Using a credit card to book your flight and hotel online is an easy way to make travel arrangements — and after you've reached your destination, the convenience continues.
You don't have to track down an ATM, or a currency exchange office if you're overseas. You can focus on the experience rather than the logistics.
Losing your wallet while you're on vacation is no fun, but at least a credit card is easily replaced these days with a quick call to your issuer.
And while you might temporarily be without a way to pay for things, you won't actually be out the cash. Most credit cards offer zero-liability policies, and in any case, federal law caps your liability to $50, tops, for fraud that you report within 60 days.
AmEx consumer cardholders can book flights at AmexTravel.com and pay later when using the Plan It® feature. At checkout, customers purchasing flights of $100 or more can use the Plan It® option to pay their bill in installments. Card members will be offered up to three monthly payment plans with a fixed monthly fee. Terms apply.
Tips if you are going to finance your vacation
If financing your trip is your only option, here are some tips to help make it less costly:
Make a plan: Don't go all out on a lavish vacation without having a plan for how you'll pay it off. Create a reasonable budget and stick to it. You can still have fun, we promise.

Look for a 0% APR offer: Many rewards-earning credit cards come with a 0% intro APR offer on purchases. Use such a card to pay for your vacation and then you'll have a lengthy period of time — sometimes approaching two years — to pay off the trip without interest. Other cards offer 0% intro APRs on balance transfers, meaning you could pay for the trip with an existing credit card, move that debt to a new card and then have a period of time to pay down that balance, again without accruing interest. (Note that you'll likely owe a balance transfer fee of between 3% to 5%.)

Watch out for foreign transaction fees: If you're headed overseas, make sure you carry a card that charges no foreign transaction fees with you. Many credit cards will tack on up to 3% of the purchase price when you use your card internationally, and those fees can add up.
Find the right credit card for you.
Whether you want to pay less interest or earn more rewards, the right card's out there. Just answer a few questions and we'll narrow the search for you.
Get Started
Get more smart money moves – straight to your inbox
Sign up and we'll send you Nerdy articles about the money topics that matter most to you along with other ways to help you get more from your money.