What Happens If I Don't Pay My Credit Card Bill?
Depending on your issuer, the consequences for skipping credit card payments may range from lower credit scores to a potential lawsuit.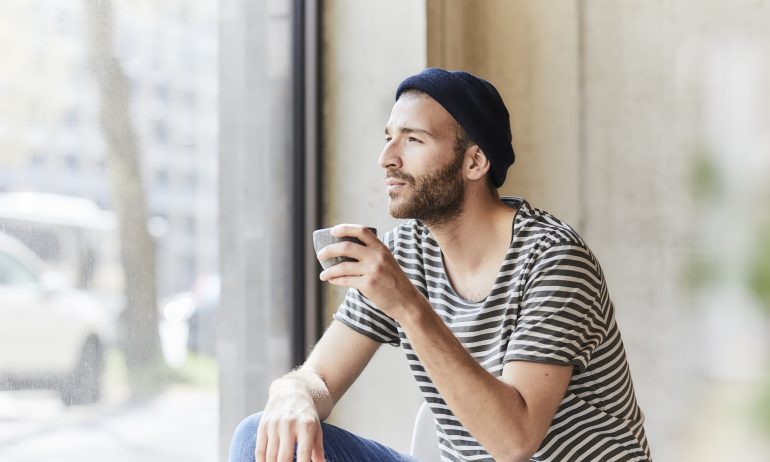 Many or all of the products featured here are from our partners who compensate us. This may influence which products we write about and where and how the product appears on a page. However, this does not influence our evaluations. Our opinions are our own. Here is a list of our partners and here's how we make money.
Consequences for missed credit card payments can vary depending on the card issuer. But generally, if you don't pay your credit card bill, you can expect that your credit scores will suffer, you'll incur charges such as late fees and a higher penalty interest rate, and your account may be closed.
And the longer it takes for you to pay that bill, the worse the effects may be. That's why it's important to keep up with credit card payments.
Of course, emergencies and unforeseen crises happen, which can leave you without enough money to meet your credit card's minimum payment. If that happens, it's crucial to understand the repercussions so that you can minimize the impact as much as possible. Here's what to know.
Nerdy tip: In the short term, if you're struggling with hardship, prioritize essential payments before debt. Focus on covering rent or mortgage, food and utilities, and any must-haves that allow you to maintain your job, such as transportation, cell phone bills and child care. Making credit card payments is important, but in a crisis, necessities take precedence. Your credit scores can ultimately recover.
Payment history is a major factor in your credit scores. So a late or missed payment can hurt those scores, and the impact will only grow the later that you pay.
If it drags down your scores far enough, it will hinder your ability to qualify for competitive rates on a mortgage, a car loan and new credit cards in the future.
Typically, though, a missed payment won't end up on your credit report for at least 30 days after the payment due date that you missed. (The information in your credit report is used to calculate your credit scores.) If you make the payment before that point, you might incur penalty fees (more on that below), but your credit won't suffer.
Note that even if you make a partial payment, it will be reported as late if it doesn't meet the minimum payment required. Some lenders and creditors don't report late payments until they're 60 days past due.
Late fees and a higher interest rate
Depending on your terms and conditions, you may have to pay a late fee when you miss a credit card payment. The first late fee can start at $29 and climb up to $40 for subsequent violations made within six billing cycles.
You may also be charged a penalty annual percentage rate, or APR, meaning a higher interest rate (sometimes close to 30%) is applied over a period of time after you miss payments by at least 60 days. Terms vary by issuer. Some issuers don't charge late fees or a penalty APR at all.
An account in collections
If 180 days go by and you still haven't paid your credit card's minimum payment, the issuer can charge off your account. This means that the creditor closes your account to future purchases and writes your debt off as a loss. You're still responsible for paying the amount owed, though.
If, during this time, your issuer sells your debt to a third-party debt collector, you'll have to pay that company going forward. Once your debt is in these new hands, your credit will likely plummet. A credit card account in collections generally stays on your credit report for seven years after it becomes delinquent.
Debt collectors may attempt to recoup the money through a variety of tactics. For example, they could threaten to take your belongings, although it's not that easy or likely, according to Chi Chi Wu, a staff attorney at the National Consumer Law Center.
"Used household goods aren't worth all that much when they're liquidated," she says. "Most creditors have to go to court to try to seize your bank account or your wages, which is the thing they really want."
Nerdy tip: It's important to know your rights when debt collectors start to call. Dealing with them can be stressful, but you can control the level of communication, and you're protected from abuse and harassment under the law.
A judgment is the decision of a lawsuit that favors the creditor. For example, it may allow the creditor to tap your wages or bank account, place a lien against your property or take some of your belongings, according to Wu. And if you miss the hearing, a judge can file a default judgment that can also lead to this sort of outcome.
The possibilities depend on the laws of your state and your own financial circumstances. If you're summoned to court, consider consulting an attorney through a local legal aid program or a private firm with experience in handling debt collection and bankruptcy cases.
Take action before missed payments hurt you
If you foresee having issues paying your credit card bill, here are some ways to potentially lessen the blow:
Call your issuer. Contact your issuer to explain your situation. The issuer may be willing to offer help, especially if you're experiencing financial hardship. Some credit card issuers offer hardship programs that may waive fees and lower interest rates for a short period of time.

Consider debt-payoff strategies. Depending on your circumstances, you can consider get-out-of-debt strategies that provide ways to consolidate your balance.