How to Find the Best Credit Card for You
Your ideal match depends on your spending habits, your goals and what your credit history qualifies you for. Here are factors to consider.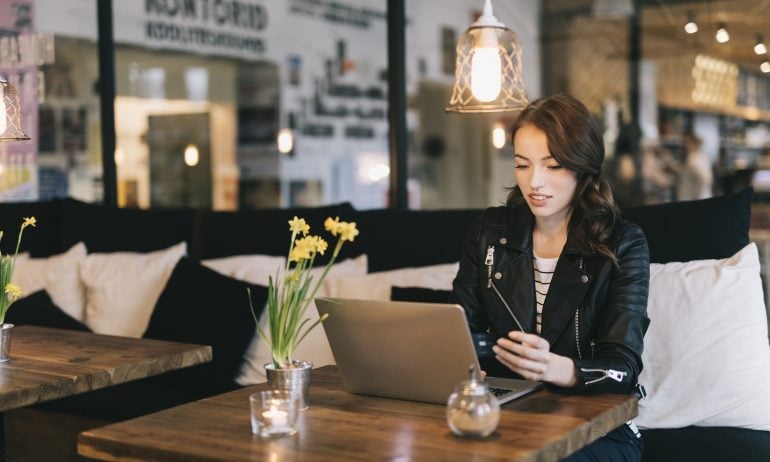 Many or all of the products featured here are from our partners who compensate us. This may influence which products we write about and where and how the product appears on a page. However, this does not influence our evaluations. Our opinions are our own. Here is a list of our partners and here's how we make money.
It's a question we hear all the time from NerdWallet readers, as well as from family and friends. And we usually respond with a non-answer answer: "It depends." That's because the best credit card for you does indeed depend on many factors, including your goals, habits, lifestyle and credit history. The best card for you may not be the best card for someone else.
Plus, your needs can evolve over time. What works for you now may not suit you later on. You may even decide you need more than just one card.
Here's how to get a sense of what might be the best credit card for you at the moment.
There are several major credit card issuers and literally thousands of cards, but most fit into the following categories:
Here are some questions to ask yourself:
Look for a. Rewards cards tend to have higher APRs, and when you carry a balance, the interest you'll pay on it will likely offset any rewards you earn. So a rewards card wouldn't be the best choice.
Consider a with a 0% intro APR period. When you check out offers, ask these questions:
is the most flexible type of credit card reward. But you'll need to decide works best for you:
With , you earn points or miles that you can use to book travel or redeem for credit against travel expenses on your statement. This is great if you travel frequently. But if you don't travel much, or at all, your rewards will just pile up unused; in that case, a cash-back card is better.
Many rewards credit cards can give you more than enough back in rewards to make up for the annual fee. Still, if you're averse to fees in general, there are .
earn a percentage back of every dollar you spend. Typically, you can redeem for a statement credit or actual cash back. There are three kinds of cash-back cards:
If you spend a lot at a specific store, it may be worth getting that retailer's co-branded credit card for the rewards. For instance, the gives you 4% cash back on gas (up to $7,000 a year in spending), 3% back on restaurants and travel, 2% on all purchases at Costco and Costco.com, and 1% on everything else. Cash back is redeemable at Costco. The , meanwhile, earns 5% back on Amazon.com and at Whole Foods, along with 2% back at restaurants, gas stations and drugstores, and 1% on all other purchases.
The more often you travel, the more value you stand to get out of a . In fact, found that domestic travelers who spent more than $8,600 per year on travel, or anyone who took at least one international trip per year, can benefit the most from travel cards. Travel cards fall into two basic camps:
Your ideal credit card, or combination of cards, also comes down to how much energy you care to expend on managing the contents of your wallet. You can keep things simple with one rewards card you use for everything, or pair multiple cards to maximize your earning potential. The "," for example, is popular with travel card fans.
Setting a strategy for redeeming rewards is important, too. Cash-back cards make it easier, requiring you to simply request a statement credit. Some travel cards operate similarly, allowing you to get a statement credit to cover past travel expenses, while with other cards, you cash in points to pay for travel booked through the card's website.
So when it comes to "the best credit card," you can see why we say that it depends. When you're shopping for your own best card, make sure you know what you can qualify for, as well as what type will best suit your goals or spending habits.
Credit cards may require applicants to have attained to qualify. That means that the best credit card for you needs to match where you are now in terms of your credit scores. (Your scores are just the start, though; income and other factors are considered when you apply.) Find out your credit score for free on the .
Cards listed on NerdWallet have a "recommended credit score," to give you a sense of whether you could qualify. Our allows you to filter cards according to credit score.
In general, the better your score, the better the cards you'll qualify for. Good to excellent credit (typically FICO scores of at least 690) can qualify you for higher rewards, lower interest rates and more perks. So if your credit score isn't quite where you would want it to be, what can you do?
To view rates and fees of the , see .
Information related to the and the has been collected by NerdWallet and has not been reviewed or provided by the issuer of this card.