The Cheapest Way to Rent a Car: 10 Tips
Memberships and online resources can help you find a deal on your next rental car.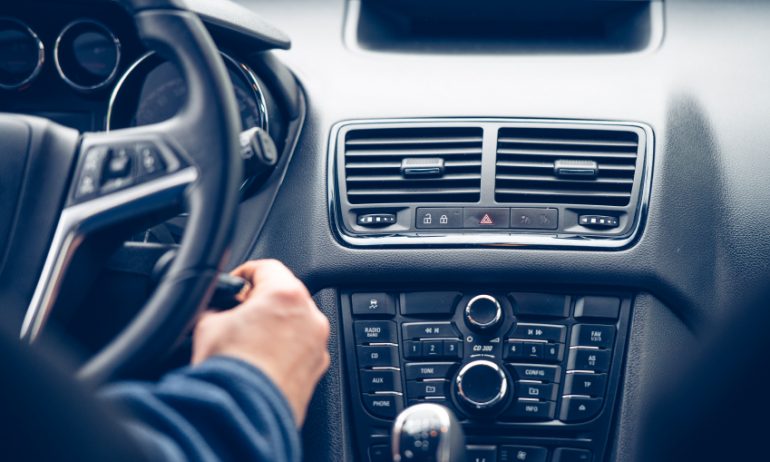 Many or all of the products featured here are from our partners who compensate us. This may influence which products we write about and where and how the product appears on a page. However, this does not influence our evaluations. Our opinions are our own. Here is a list of our partners and here's how we make money.
Sometimes you just need a set of wheels. But who wants to pay $45 a day or more on a rental car? The good news: You don't have to.
These 10 tricks will help you score a cheap rental car for your next road trip, whether it's a quick weekend getaway or a cross-country odyssey.
Renting at the airport is convenient when you're flying into a new city. But that convenience can come at a premium, thanks to airport surcharges.
At Portland International Airport, for example, you'll pay a $6 per day "Customer Facility Charge" and 10% "Concession Recovery Fee" on top of the per-day rental rate, which is often higher at the airport.
Price out rental locations in the city and compare to what you can get at the airport. Make sure you factor in the cost of a taxi or Lyft to and from your rental location if you rent at a location away from the airport.
We'll help you get on track
See your spending breakdown and spot opportunities to save money.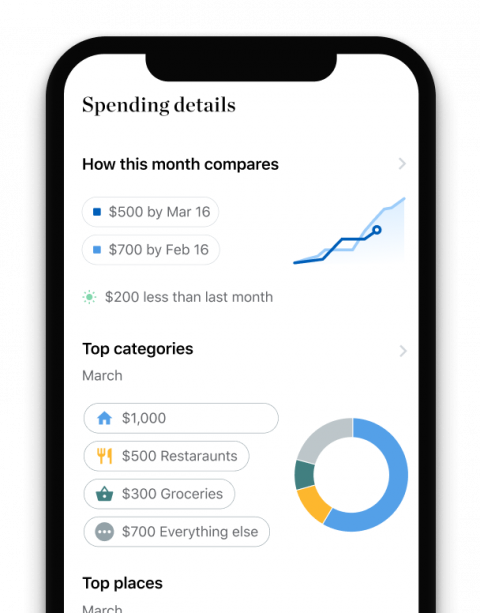 Look at sites like Kayak, Priceline and Cheapcarrental.com to compare your options and narrow in on the best deal.
Then go directly to the car rental company's site. You might find an even steeper discount that way, particularly with "Pay Now" options. Just keep in mind that rentals paid in advance are typically nonrefundable.
Even after you book, keep shopping. If you didn't book a nonrefundable rental, you can cancel your reservation if you find a better price.
3. Turn to discount brands
Enterprise, Hertz and Budget aren't the only outfits in town. Discount brands like Advantage, Payless, Thrifty and Dollar Rental are also vying for your business, often at a lower rate than big-name rental companies.
On a given day, our research showed that the lowest-priced rental from Advantage, Dollar and the like was at least $5 cheaper than the cheapest premium brand rental, depending on the city. That savings multiplies over longer trips.
Have a Costco membership? Use it to save money on your next rental car.
"I find that Costco consistently beats full-price car rentals on online travel agencies," says Clem Bason, CEO of the travel website goSEEK.com and formerly of Hotwire.com.
An added bonus: You can often add a driver for free.
"They offer 8% and 10% savings on Dollar and Thrifty respectively," says Bason. "Getting an extra 8 or 10% off the cheapest options out there can make the difference and cause AAA to sometimes beat Costco on price."
Frequent-flier programs also offer discounts on rental cars. American Airlines, for example, offers AAdvantage members 35% off Budget and Avis — but you need to rent from an airport.
Economy cars are typically the cheapest, and therefore the most likely to be booked. You can use this to your advantage, says Brett Graff, a family finance expert and author of a syndicated column called The Home Economist.
"When renting a car, I reserve the smallest, most affordable vehicle possible, knowing there's a chance it won't be on the lot and I'll get an upgrade," Graff says.
Just don't book something that's too small for your party or you could be stuck cramming five people plus luggage into a two-door coupe. Not exactly the cozy vacation you had in mind, is it?
Most rental car companies will charge you a daily fee to add an extra driver. That fee is typically $12 per day with Enterprise and National Car Rental and $13 per day with Budget and Avis, but can vary by location.
There are ways to dodge the fee, though. Some companies, such as Enterprise, waive the additional driver fee for a spouse or domestic partner, but you both need to have the same address on your driver's licenses. Others, including National, will waive the fee for spouses, partners and immediate family members if you enroll in their membership program.
You can also leverage other memberships, such as USAA, AARP, AAA or Costco to get a free additional driver with select rental car companies.
7. Use your own insurance
Renting overseas? You might be required to purchase insurance, even if you have coverage via your primary car insurance and/or your credit card. Example: Costa Rica. Build this into your budget.
Rental agents make more money if they sell you on the benefits of extras like roadside assistance, satellite radio and GPS navigation. You'll save money if you resist their spiel.
Use a site like GasBuddy to scope out nearby gas stations and current fuel prices so you can compare against the prepaid price offered by the rental car company.
Factor in how likely it is you will have a near-empty tank upon your return. On a short day or weekend trip, you may just need to top off your tank before returning the car. Longer trips may allow you to roll in on fumes and save a few dollars as you do so.
While these tips will help you get a cheap rental car, there is one other surefire way to save: Skip the rental altogether.
Most major cities have walkable downtowns and extensive public transportation networks, not to mention taxis and ridesharing apps galore. So save yourself the hassle of traffic and often costly parking rates, if you can, and buy yourself a weekend metro pass.
Need a car for a few hours? Check out Zipcar or Enterprise CarShare. Both operate in more than 20 cities and offer rates as low as $5 per hour — and they pay for the gas. Plan in advance, though, since both require a membership.