Frugal Living Comprehensive Guide: 35 Ways to Find Serious Savings
The frugal living lifestyle begins with coupons, creativity and a little elbow grease.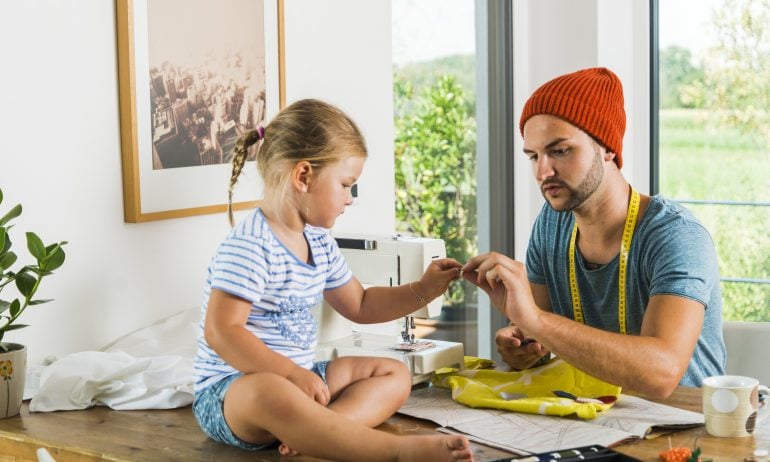 Many or all of the products featured here are from our partners who compensate us. This influences which products we write about and where and how the product appears on a page. However, this does not influence our evaluations. Our opinions are our own. Here is a list of our partners and here's how we make money.
Frugal living isn't about being cheap; it's about being resourceful.
It's finding ways to save where you can — whether via coupons, freebies or DIY hacks — so you can focus your money and attention on the things you value, whether that's saving for a comfortable retirement, traveling the world or living a debt-free life.
Here are at least 35 ways to be more frugal in your everyday life.
Frugal foodies: Here's your recipe for eating well on a budget. Just add a dash of creativity, a dollop of planning and a healthy serving of ingenuity.
Cooking, and even growing, your own food can help you stretch your budget further. And simple tricks like splitting entrees and hitting happy-hour specials can help you dine out on a dime.

Stretch your food budget
Grow your own herbs and vegetables. It gets you out of the house and is as close as "farm to table" gets.

Opt for less expensive cuts of meat. Make economical substitutions and search online for "meatless recipes" or "ways to use less meat."

Buy store brands and generic labels. It's easy to get stuck on a name brand, but generics can be comparable in quality and cost much less.

Compare unit prices; for example, look for the price per ounce or pound. Then you can determine the true savings and not fall for some "discount" pricing tactic that might be misleading.

Eat out less. Trim home meal deliveries, too. For inspiration, check last month's spending on restaurants and food delivery services. They can add up quickly.

Freeze meals for later. Dipping into the freezer for a saved homemade meal is convenient and feels like you're "eating free."

Buy a water filter or filtered pitcher rather than bottled water. That means fewer plastic bottles in the environment and more money in your savings account.
Frugal living shopping tips
Coupons, deals and freebies are your friends. You can use them to save money on things you were going to buy anyway — a tenet of frugal living. But use them mindfully, rather than as an excuse to spend on something you don't actually need.

Serious saving while shopping
Stick to a list and take other steps to avoid impulse buying. Spur-of-the-moment purchases can be expensive and are often regretted later.

Hit up thrift and consignment stores. It's often surprising the quality — and the name brands — you'll find on sale for pennies on the dollar.

Browse in-person and online garage and rummage sales.

Download a free coupon app. The days of clipping paper discounts are long gone. Now your phone will use your location to identify deals near you.

Stock up on nonperishable items when they're on sale — or snag bulk discounts at a wholesale club.

Consider a once-a-month no-spend weekend. Hunting down free-entry festivals and not-far-from-your-neighborhood events is half the fun.

Take the Amazon app as well as any other shopping apps you use often off your phone. Eliminating browse-and-buy habits that you might slip into during your spare time will encourage more intentional spending.

Know the best month to buy what you're looking for. Favorable product pricing really can follow seasonal trends.

Buy clothes at the end of — or out of — the season.
Worried About the Economy?
Manage your finances in the face of rising prices, market volatility and recession worries.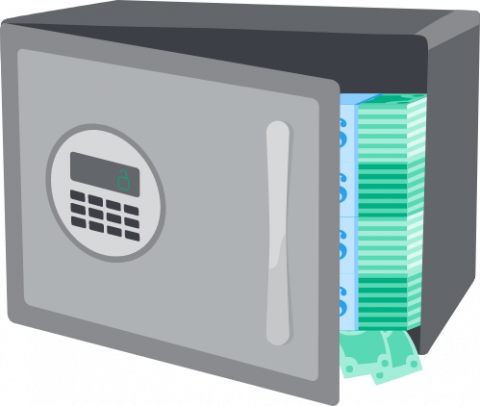 Entertainment on a frugal living budget
Free, fun things to do are all around. Date night? See a free concert or pack a picnic and head to the park. Family outing? Go for a bike ride, volunteer together or check out a museum that offers free admission.

Entertainment saving tips
Take advantage of free days at museums and national parks. Some state parks also feature times when visitor fees are waived.

Have a family game night. Some libraries offer board games and video games you can check out, so you can try something new without buying it outright.

Check out books, movies, magazines and DVDs from your local library.

Use credit card rewards to score free flights, car rentals and hotel stays.
Frugal living with DIY projects
You typically have two options when you need a product: buy it or make it yourself. Although heading to the store (or a shopping app) is convenient, DIY is often cheaper. But that does require another type of investment — time.
A little craftiness can also make the items you own last longer. Free online tutorials and community classes can teach you to mend everything from clothing to small appliances.

DIY saving tips
Create your own beauty products, like deodorant, face masks and dry shampoo. You can find many recipes online that use simple pantry staples, such as honey and raw sugar for a lip scrub or baking soda and cornstarch for dry shampoo.

Make household cleaning products, such as stain remover, window cleaner and laundry detergent, at home. Use your judgment, though, and follow common rules like never mixing bleach with other cleaners such as ammonia.

Pull out a needle and thread to repair and tailor your clothing.

Barter services with neighbors and friends. For example, you mow their lawn and they fix your plumbing.
Home expenses on a frugal living budget
Before you call the handyman, consult YouTube. There, you can learn how to do tasks as varied as fixing a leaky faucet or remodeling your bathroom. Getting frugal at home can also mean examining your monthly bills for ways to save on electricity, water, cable and even your cell phone.
The more you save on those expenses, the more you can spend on (or save for) what's important to you.

Frugal home tips
Save on your cell phone bill by asking your carrier for a better deal on a regular basis. Then shop the competition before recommitting to be sure your new renegotiated package is still your best choice.

Get free TV with a digital antenna. And think about trimming a streaming service or two.

Guard your thermostat and layer up or dress down.

Next time you move, buy less home than you can afford.

Avoid lifestyle creep. That's when your income gradually increases but so does your spending. Divert a raise to savings with a scheduled automatic transfer before it hits your checking account.
If you want to start getting a handle on your spending, NerdWallet has compiled the best expense tracking apps based on ratings and popularity among users.
If your situation is even more serious, use our "how to get help paying bills" tool, for go-to resources in various categories. Choose the type of bill you're struggling to pay and find available options for immediate assistance.
Before you build a budget
NerdWallet breaks down your spending and shows you ways to save.