To Hang On to More Cash, Let Go of These in 2018
You can free up money with moves like ditching delivery apps and checking online shopping sprees.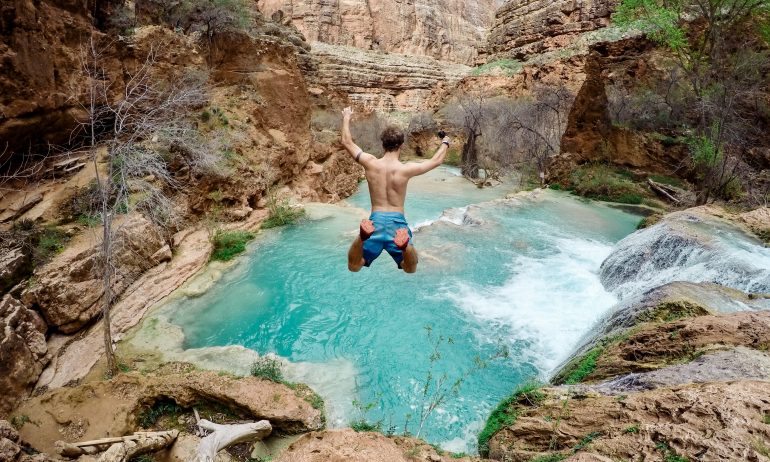 Many or all of the products featured here are from our partners who compensate us. This influences which products we write about and where and how the product appears on a page. However, this does not influence our evaluations. Our opinions are our own. Here is a list of our partners and here's how we make money.
We've all heard that defunding your coffee habit can help save money, but there are less obvious things you can remove from your budget, too.
Reach your money goals faster by skipping these things in 2018:
Think twice before downloading meal delivery apps and loading them with your credit card information, says Paul Bennett, certified financial planner and author of "The Money Navigator."
"What those things tend to do is they desensitize us to the actual physical construct of spending money — actually pulling money out of your wallet, actually having to count what you have to give to somebody to receive what you're paying for and then subsequently receiving change," Bennett says.
He recommends calling or physically reaching for your wallet to place an order because it'll give you a chance to reconsider the purchase before you make it.
Take a close look at where you shop and what you buy. The store where you usually shop — whether out of habit or convenience — could be costing you.
For instance, consider changing where you grocery shop, advises Karen Lee, CFP, of Karen Lee and Associates LLC, in Atlanta. She points out that one of her local stores offers downloadable coupons and fuel points shoppers can redeem for discounts on gas. Seek out added benefits that can make one store more appealing for your lifestyle than another.
Things you never intended to buy in the first place could also be costing you. So avoid the online equivalent of window shopping, says Mark Durrenberger, CFP, author of "The Modern Day Millionaire."
"Holding yourself to a rule that you only buy things online that you've planned to buy ahead of time is a great way to keep your spending under control," Durrenberger said via email. "Most of our wasteful spending comes from impulse purchases, and e-commerce stores are excellent at getting us to spend."
"

Most of our wasteful spending comes from impulse purchases, and e-commerce stores are excellent at getting us to spend.

"
Mark Durrenberger

,

CFP, author of "The Modern Day Millionaire"
When you do buy something online, utilize coupon browser extensions like Honey and websites such as Promocodes.com to ensure you're not paying full price if you don't have to.
It's no big surprise that technology has taken over nearly every aspect of life, so use it to your advantage. When you can, opt for a digital version of a product instead of a physical one. They're often cheaper — and many times, free.
For instance, send a free birthday e-card instead of buying a greeting card. Or, invite friends and family to your wedding over email rather than purchasing traditional invitations.
A budget is designed to curb overspending, but some digital aids like budgeting apps and software can cost you money.
These tools can be helpful, but if you're looking for something simple, opt for a completely free online budgeting template instead. At NerdWallet, we have a free budget worksheet that can get you started. Fill it out with your current income and expenses to get a clearer picture of where your monthly finances stand.
But before you mourn the loss of your doorstep deliveries and late-night online shopping binges, put your budgeting in perspective.
Just because you cut back on something now doesn't mean you have to cut back on it forever, says Marcy Keckler, CFP, vice president of financial advice strategy at Ameriprise Financial. That's especially true if you're trying to recover from holiday shopping.
"One of the things that makes a difference helping people stick to a budget is to think about saying it's not 'not ever,' it's just 'not now,'" Keckler says. "I think being able to decide what you can wait on is one of the key things that can help people ... rein in their spending in January so they can recover from any overspending they might have done in the holiday season."