Money News & Moves: Prices and Rates Surge, Stocks and Crypto Slide
Economic news got you down? Don't slam carbs and cocktails. Take action.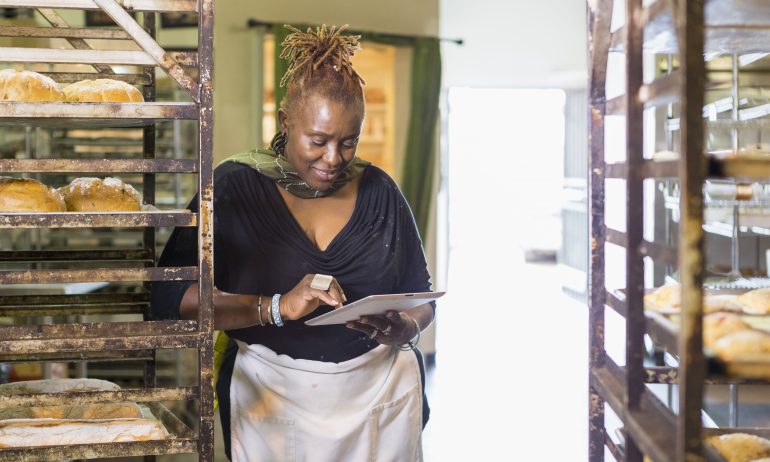 Many or all of the products featured here are from our partners who compensate us. This influences which products we write about and where and how the product appears on a page. However, this does not influence our evaluations. Our opinions are our own. Here is a list of our partners and here's how we make money.
The investing information provided on this page is for educational purposes only. NerdWallet, Inc. does not offer advisory or brokerage services, nor does it recommend or advise investors to buy or sell particular stocks, securities or other investments.
We're seeing higher prices for just about everything. Is anybody doing anything about it?
Last week, the government reported consumer costs rose at the fastest 12-month pace in 41 years in May. As a result, on Wednesday the Federal Reserve accelerated its effort to tame inflation by kicking short-term interest rates up by three-quarters of a percentage point. That follows two previous interest rate bumps since March, also totaling three-quarters of a point.
The Fed is trying to slow the economy — not crash it. A weaker economy achieves lower prices by tamping down consumer demand, monetary policymakers claim. However, some economists are waving red-flag warnings of a looming recession.
But hand-wringing about big-picture money matters does little to fire us up about our own financial health, right?
Markets deliver a swift kick in the gut
Bear markets are everywhere. And we're not talking about kiosks full of roots, nuts and honey. Many major investment categories are down nearly 20%; some much more. If you've watched the stock market day by day for a long time, you've seen this kind of capital carnage before.
But such sharp market swings can feel like a swift kick in the gut if you're a new investor or getting close to retirement.
You know all the cliches: invest for the long term, stocks are on sale, blah blah blah. Don't want to hear it right now. The fact is, most rational people have emotional responses to seeing their money at risk. And times like these are not when they want to hear the same tired expressions.
Slamming carbs and cocktails isn't the answer
Don't let all of the distractions of daily stock and cryptocurrency market moves and predictions of a recession get to you. It's easy to get overwhelmed and start slamming more carbs and cocktails.
Your financial future is all about the basics. Reduce spending, save more and know that time is on your side. If your financial house is in order, you'll be in better shape five months and five years from now, regardless of how badly the world's bigwigs might try to muck things up.
A game plan, with or without a financial advisor
If you have a financial advisor, you should be hearing from them. If not, it may be time to look for someone more responsive.
Here's the first thing your advisor should say: "I've looked at your investments, and here's what I think."
If you are a do-it-yourself investor, take a look at your holdings and ask yourself:
Am I comfortable with the risk I'm taking?

Have I rebounded from market dips like this before?

Would I buy these same investments today?
Crypto winter begins with a freeze
An even larger downturn in cryptocurrency and decentralized finance investments is shaking the DeFi universe.
Proponents say the benefit of blockchain technology and cryptocurrency is that they're decentralized and barely regulated. No brokerage and bank red tape, and for the most part, unencumbered by state and federal laws.
Naysayers say that's the problem: Blockchain technology and cryptocurrency are decentralized and barely regulated. Little oversight, developers who are often known only by sci-fi sounding pseudonyms, and for the most part, unencumbered by state and federal laws.
When crypto crashed last week, some users found that they couldn't cash out. Fintech platforms Binance and Celsius temporarily froze transactions.
Even without such liquidity pressures, DeFi providers can sometimes be nonresponsive. I had to contact my state's attorney general office to get my money out of Bitcoin in Coinbase a few years ago. They simply wouldn't respond to weeks of phone calls and emails.
Meanwhile, users who read the fine print in their account agreements may find that in the event of a bankruptcy, they could be treated as an "unsecured creditor" by the DeFi provider. That means you could lose your holdings. For crypto investments themselves, there is no regulator-provided Federal Deposit Insurance Corp. or Securities Investor Protection Corp. asset guarantee.
As much as DeFi presents itself as a viable financial alternative right now, we're early in the game. Profits are possible, but risks are plenty.