A New Parent's Guide to Life Insurance
Term life insurance is sufficient for most young families — but keep in mind that both parents, if possible, should be covered.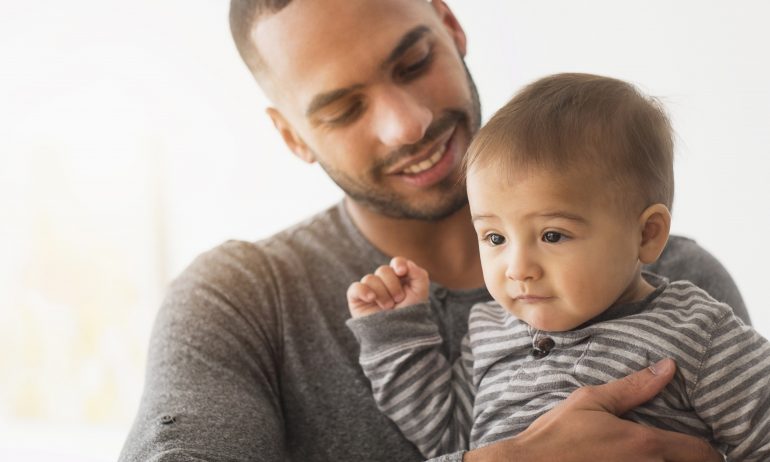 Many or all of the products featured here are from our partners who compensate us. This influences which products we write about and where and how the product appears on a page. However, this does not influence our evaluations. Our opinions are our own. Here is a list of our partners and here's how we make money.
When you become a parent, life takes on a new meaning. You're no longer living just for yourself, but for the young family you've created.
You need to plan for your new family as well, which means facing questions like "What will happen to my child or partner if I die?" Life insurance is one way to provide for them financially if you die before you expect to.
There are several types of life insurance. Here's a look at the best life insurance for new parents.
Why new parents need life insurance
The money can support the family in your absence, such as paying the mortgage and funding your child's education.
Here's an example of how life insurance works: You buy a $1 million policy insuring your own life and name your spouse as a beneficiary. If you die while the insurance is in effect, your spouse receives the $1 million payout.
Best life insurance for new parents
Term life insurance is temporary. Term life is the most affordable kind of life insurance — you can buy a lot of coverage for a low price. You buy a term life insurance policy to cover a time period, such as 10, 20 or 30 years.
Permanent life insurance lasts your entire life. It pays out whether you die next year or in 50 years. Whole life, universal life, variable universal life and indexed universal life are types of permanent life insurance.
Term life insurance is sufficient for most new families. It's cheap, so those who need coverage can buy enough to create a strong safety net. For term policies, you can compare life insurance quotes online. Buy a term long enough to cover the years when you're building savings, paying off debts and have the costs of raising a child.
Ideally, at the end of the term, you won't need life insurance anymore because the kids are grown and financially independent, your mortgage and other debts are paid off, and you've accumulated enough savings for your spouse to live comfortably in retirement.
Permanent life insurance is useful if you have a lifelong financial dependent, such as a child with a disability. If you're wealthy, you can also use permanent life insurance as an estate planning tool. Your heirs could use the payout to cover federal or state estate taxes if any are expected.
Think you might need permanent life insurance, but can't afford it? Most term life policies are convertible to permanent life insurance. You can buy a term life policy and convert portions of it to permanent coverage over time.
Why both parents need life insurance
When deciding on the best life insurance policy for your young family, keep in mind: It's not just the breadwinner who needs life insurance. Stay-at-home parents should have coverage too, even if they don't earn income.
A stay-at-home parent provides valuable services, such as child care, that the surviving parent would have to pay to replace. A life insurance payout could also enable the surviving breadwinner to take a few years off work while the family regains footing.
How much life insurance to buy
Decide how many years of income you would like a life insurance policy to replace, and multiply your income by that number.

Add other financial obligations, such as debts and college costs for your children.

Include the cost of services you provide that would have to be replaced.

Subtract savings and any other life insurance coverage you already have.
Or, use our calculator below to estimate your life insurance needs:
When you buy a policy, you name a beneficiary, such as your spouse, to receive the life insurance money. Don't name your young children, though, even if you want the money to benefit them. If the beneficiary is a minor when you die, the life insurance company can't pay the benefit until the court appoints a guardian.
Instead, one option is to set up a life insurance trust to hold money and property for your children and name the trust as the beneficiary. You appoint a trustee, such as your spouse or another adult, to manage the trust according to your instructions. An attorney can help you set up a trust, and the life insurance company can tell you how to word the beneficiary designation.
Find the right life insurance plan for you
Make sure you and your loved ones are covered - compare customized life insurance quotes from our partners.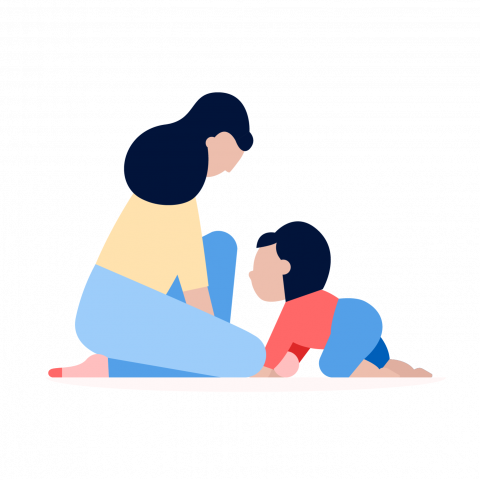 How life insurance is priced
The annual price depends on the type of policy, the amount of coverage and, if it's a term life policy, the length of the term. Other factors include:
Age: The younger you are, the less you pay.

Sex: Women generally pay less than men.

Health: The healthier you are, the less you pay.

Smoking habits: Smokers pay more than nonsmokers.

Hobbies: People with risky hobbies, such as scuba diving, pay more for coverage.
Life insurance prices vary among companies. You can get life insurance quotes online for term policies, but you'll want to work with a financial advisor if you're choosing a permanent life insurance policy.
With life insurance, you'll know your family will be on solid financial ground if you can't be there. That might even help you sleep better at night — at least when the baby's not up.
Get more smart money moves – straight to your inbox
Sign up and we'll send you Nerdy articles about the money topics that matter most to you along with other ways to help you get more from your money.