Flood Insurance: What It Costs and What It Covers
Flood insurance is sometimes required as a condition of your mortgage, but you may want to get it even if it's not.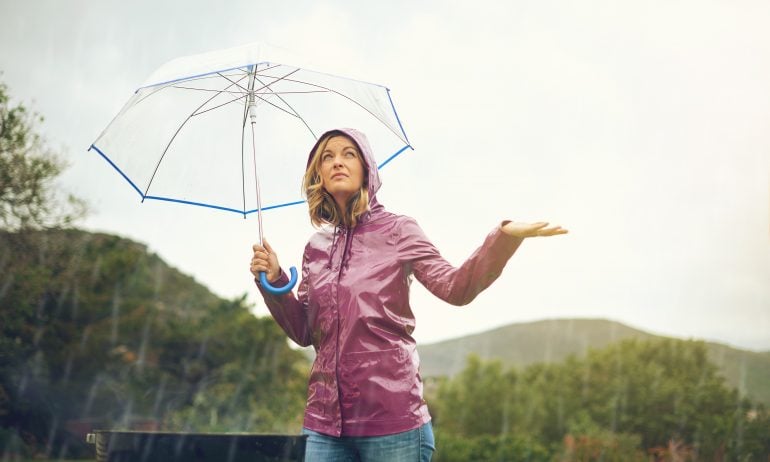 Many or all of the products featured here are from our partners who compensate us. This may influence which products we write about and where and how the product appears on a page. However, this does not influence our evaluations. Our opinions are our own. Here is a list of our partners and here's how we make money.
Flood damage isn't covered by most homeowners or renters policies, so those at risk need separate flood insurance.

Flood insurance covers the structure of your home and personal belongings.

The average cost of flood insurance is about $739 a year, but this is increasing under a new pricing methodology from the Federal Emergency Management Agency.
Many Americans don't need to wonder if they need flood insurance — if you live in a high-risk area, you may not be able to get a mortgage without it. But even if flood insurance isn't required for your property, it might still be a good idea.
Most home insurance policies don't cover flood damage, which can amount to tens of thousands of dollars even if there's just an inch or two of water. Flood policies in moderate- to low-risk areas could cost less than your monthly cell phone bill, so if you can afford the coverage, it may be worth it.
Flood insurance covers damage to your home due to various types of "inundation," such as a river that overflows its banks, a hurricane storm surge or a heavy downpour that accumulates faster than it can drain. Because flood coverage isn't included on most homeowners, condo, renters or mobile home insurance policies, you'll likely need to purchase this coverage separately if you're at risk.
What does flood insurance cover?
Most flood policies, even if you buy them through a private company such as Allstate or Liberty Mutual, are underwritten by the National Flood Insurance Program. These policies feature two standard types of coverage, each with a separate deductible:
Building coverage. Pays for damage to things like electrical and plumbing systems, water heaters, furnaces, foundation walls, built-in appliances and permanently installed cabinets. You can purchase coverage up to $250,000.

Contents coverage. Pays for damage to items such as clothing, furniture, artwork, curtains, washers and dryers. This coverage is limited to $100,000.
The NFIP's contents coverage is provided on an "actual cash value" basis, meaning that you'll receive a payout based on an estimate of what your belongings are worth at the time of the flood. For example, say the floodwaters damage your 15-year-old recliner beyond repair; your policy will pay enough to buy a used recliner of similar age and quality — not enough for a brand-new one.
You may be able to get broader coverage and higher limits by purchasing flood insurance through companies that don't work with the NFIP. For example, Neptune offers building coverage up to $2 million and contents coverage up to $500,000.
What doesn't flood insurance cover?
The standard NFIP policy won't pay for certain expenses, including:
The NFIP pays for damage only when naturally occurring flooding affects at least 2 acres of land and a minimum of two properties. That means it won't cover scenarios such as an overflowing bathtub that floods your bathroom. (These issues may be covered by your homeowners insurance.)
Damage to certain parts of your home
The NFIP won't pay for flood damage to any of the following:
Personal belongings in your basement.
Living expenses if you're displaced
If you need to move into a hotel or rent an apartment while your home is repaired after a flood, you'll have to pay those expenses yourself.
Cars and other "self-propelled vehicles" are also excluded from NFIP insurance, but if you've got comprehensive insurance on your auto policy, you should be covered for flood damage.
Private insurers tend to offer more coverage options and fewer exclusions. For instance, both Neptune and Aon Edge can cover some expenses if you need to move out of your home during repairs. They both also pay out for swimming pool repairs or cleanup.
Do I need flood insurance?
Homeowners in high-risk flood zones are required to purchase flood insurance to get a federally backed mortgage. If you've received FEMA grants or other assistance in the past, you must have flood insurance to be eligible for any future federal disaster aid.
If having flood insurance isn't a condition of your mortgage, you're not obligated to carry it. However, even a minimal amount of flooding can have disastrous financial consequences.
One foot of water could cause more than $29,000 in damage to a 1,000-square-foot home. The average claim payout for homes of all sizes was $52,000 in 2019, according to the NFIP. More than 40% of NFIP claims from 2014 to 2018 came from policyholders outside of high-risk flood areas. You can use the program's tool to estimate how much a flood might cost you based on the size of your home.
If you live in a low-risk zone, you might want to weigh the cost of coverage against the likelihood of having to file a claim. If your area has never sustained serious damage and you're thinking of skipping flood insurance, consider setting aside money for any possible repairs.
Some states, including Mississippi and South Carolina, also allow residents to place their emergency funds in Catastrophe Savings Accounts that are exempt from state income tax. Federal taxes still apply, and disbursements would be taxed as normal if withdrawn for purposes other than disaster repairs.
How much is flood insurance?
The average flood insurance cost is $739 a year, according to NerdWallet's analysis of 2021 NFIP rates. (This figure doesn't take into account policies purchased through companies that aren't backed by the NFIP.) Flood insurance for renters can be much cheaper if you need to cover your personal belongings only. The NFIP advertises rates as low as $99 a year for contents-only coverage.
However, these rates are changing. As of Oct. 1, 2021, FEMA is using a new methodology called Risk Rating 2.0 to set its premiums. Designed to price flood insurance more equitably, the methodology uses additional variables such as flood frequency and rebuilding cost to evaluate each home's chance of flooding.
Existing policyholders whose rates are set to go down under the new methodology can take advantage of the lower price starting Oct. 1. Those whose rates are set to increase will see the higher rates with their first renewal on or after April 1, 2022.
The agency says about 23% of policyholders will see their flood insurance premiums drop under the new methodology, while everyone else will pay the same or more. In general, federal law prevents your premium from increasing more than 18% in any given year.
Average cost data under Risk Rating 2.0 is not yet available. Below is the average cost of flood insurance in each state, according to pre-Risk Rating 2.0 data from NFIP, along with the percentage of policyholders whose premiums will go up by more than $10 a month once they renew under the new rating system. Your own price could vary significantly based on your property's flood risk and the amount of coverage you need.
| | | Percentage whose rates will rise by more than $10/month |
| --- | --- | --- |
| | | |
| | | |
| | | |
| | | |
| | | |
| | | |
| | | |
| | | |
| | | |
| | | |
| | | |
| | | |
| | | |
| | | |
| | | |
| | | |
| | | |
| | | |
| | | |
| | | |
| | | |
| | | |
| | | |
| | | |
| | | |
| | | |
| | | |
| | | |
| | | |
| | | |
| | | |
| | | |
| | | |
| | | |
| | | |
| | | |
| | | |
| | | |
| | | |
| | | |
| | | |
| | | |
| | | |
| | | |
| | | |
| | | |
| | | |
| | | |
| | | |
| | | |
| | | |
How to get flood insurance
If you plan to purchase flood insurance, you have several options. The NFIP works with more than 60 different insurers to sell its policies, so you may be able to get flood insurance from the same company that offers your existing auto or homeowners coverage. You must live in one of the 24,000-plus communities that participate in the program in order to buy an NFIP policy. (Here's a list of participating communities.)
If NFIP insurance isn't available in your area, you'll have to go through a private company selling its own flood insurance policies. In fact, its premiums may undercut the NFIP's, so it's smart to gather quotes before committing to a flood insurance policy.
Don't wait until a hurricane is barreling down on your home to get covered. There's typically a waiting period between when you purchase flood insurance and when the coverage takes effect. For NFIP policies, the waiting period is usually 30 days, while other policies can have shorter periods of 10 to 15 days.
If you live in a high-risk area, you may need to provide your insurer with an elevation certificate before it can determine your premium. This document includes the lowest floor elevation of your home, which the insurer will use to determine your home's flood risk. You can get an elevation certificate from your local floodplain manager or hire a land surveyor or engineer to complete one for you.
How to save on flood insurance
Once you've decided on a flood insurance carrier, there are ways to shave a bit off your premium. Some home improvements, such as elevating your heating, cooling or electrical systems on platforms or installing flood vents, can lower your premium and risk of flood damage.
You can also choose to have a higher deductible or lower coverage limits. Agreeing to pay more in the event of a claim will help you manage premiums — just be sure you can afford to come through with the cash if needed.
Frequently asked questions
NerdWallet used the National Flood Insurance Program's most recent "Policy Information by State" report to calculate the average cost of flood insurance in each state and across the country. To determine the national average, the total written premium for all communities across the U.S. was divided by the total number of policies in force. To determine the average for each state, the total written premium for all communities within that state was divided by the state's total number of policies in force.
Get more smart money moves – straight to your inbox
Sign up and we'll send you Nerdy articles about the money topics that matter most to you along with other ways to help you get more from your money.