Best Life Insurance Options for Veterans
Once you leave the military, you can choose whether to convert your SGLI policy or buy your own coverage.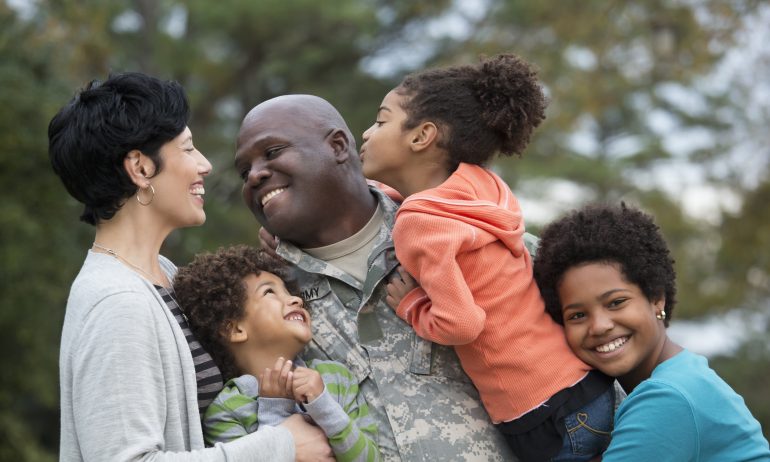 Many or all of the products featured here are from our partners who compensate us. This influences which products we write about and where and how the product appears on a page. However, this does not influence our evaluations. Our opinions are our own. Here is a list of our partners and here's how we make money.
When you're a member of the military, many of your needs are taken care of, including access to inexpensive life insurance for you and your family. But the transition to civilian life can be difficult. Figuring out your own life insurance plan is one of the challenges.
The U.S. Department of Veterans Affairs offers life insurance benefits for veterans, as it does for active duty military. But VA life insurance policies aren't your only option. In some cases, buying coverage on your own may be your best bet.
Life insurance through the VA
When you join the military, you typically receive Servicemembers' Group Life Insurance, or SGLI. Veterans generally can convert that coverage to Veterans' Group Life Insurance within one year and 120 days of leaving active service. VGLI is a type of term life policy that stays in force as long as you pay the premiums. However, unlike level term life policies on the open market, VGLI's premiums increase as you age.
The amount of coverage you can get is based on the amount of SGLI coverage you have. But until you reach 60, you can increase the VGLI death benefit by $25,000 every five years, up to $400,000.
If you convert your SGLI policy to VGLI coverage within 240 days of leaving service, you're not required to provide proof of your health to qualify for coverage. However, if you apply after 240 days and before the end of the one-year-and-120-day window, you'll likely have to submit evidence that you're in good health as part of the application process.
VGLI is more expensive than SGLI, and unlike SGLI or private, level term plans, the monthly cost increases as you age. VGLI rate tables for 2021 show that a 40-year-old veteran would pay $480 per year for $250,000 of coverage, and the premium would increase to $630 a year at 45. By contrast, a 40-year-old applicant in excellent health can buy a level 30-year term life policy with the same amount of coverage for about $304 per year on the open market, according to Quotacy, a life insurance brokerage.
Life insurance for veterans with disabilities
The VA offers Service-Disabled Veterans Life Insurance, or S-DVI, policies to former military personnel with disabilities connected to their service. Rates are based on your age, and coverage amounts are low — the maximum amount is $10,000 with the possibility to buy $30,000 of supplemental coverage if you're totally disabled and unable to work.
Veterans with disabilities can also apply for a two-year extension of SGLI benefits. And if you suffer a terminal illness, you may receive up to half of your life insurance benefit to pay for treatment and final expenses.
Life insurance for veterans with medical issues
VGLI coverage may be a good option if you have a medical issue. You can qualify for VGLI coverage regardless of your health if you apply quickly after leaving the military. This means you may be able to get up to $400,000 of coverage without your medical history influencing the cost of your policy. Plus, VGLI coverage can be less expensive than some private options that skip the medical exam, such as guaranteed issue life insurance. These policies don't require any information on your health, but typically offer lower coverage amounts at a higher cost.
For example, a $25,000 guaranteed issue policy for a 50-year-old man costs $844 per year, according to Quotacy. The same applicant can get $100,000 of coverage for $396 per year with a VGLI policy.
However, guaranteed issue premiums typically stay the same throughout your entire life, while premiums for VGLI coverage increase over time. So, it's a good idea to get quotes from a range of private insurers before you make a decision.
Private life insurance policies for veterans
Whether you can find cheaper coverage elsewhere, want a policy that can build cash value, or need more than VA life insurance offers, you may decide to buy your own individual policy after you leave the military.
VGLI doesn't offer extended coverage for spouses and children like the VA does for active military members with full SGLI coverage. So if you want additional coverage for your family, you'll need to buy it on the open market. Military spouses who have coverage through Family Servicemembers' Group Life Insurance, or FSGLI, may be able to convert this coverage to an individual policy.
Although there are a variety of companies to choose from, you might want to check out insurers that cater to veterans, like the American Armed Forces Mutual Aid Association or USAA. These companies offer term and permanent coverage specifically geared to active and former military members and their families.
To find the best rates for a policy on the open market, you can compare life insurance quotes online or talk with a local independent life insurance agent.
Convert your VGLI policy to an individual one
If you want to convert your existing SGLI or VGLI coverage to an individual policy, you can do so through a participating company. VGLI policies can be converted at any time, while SGLI coverage must be converted within 120 days of leaving the military. You aren't required to provide medical information to insurers when converting your SGLI or VGLI coverage to an individual policy. However, an insurer may ask you questions about your health to see if you qualify for a lower rate.
Here's a list of participating companies:
American Fidelity Life Insurance.

Life Insurance Company of Alabama.
Find the right life insurance plan for you
Make sure you and your loved ones are covered - compare customized life insurance quotes from our partners.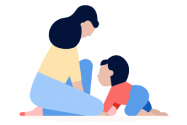 Get more smart money moves – straight to your inbox
Sign up and we'll send you Nerdy articles about the money topics that matter most to you along with other ways to help you get more from your money.