Buying Life Insurance in Your 40s and 50s
Whether you're seeking additional coverage or your first policy, there is no age limit on buying life insurance.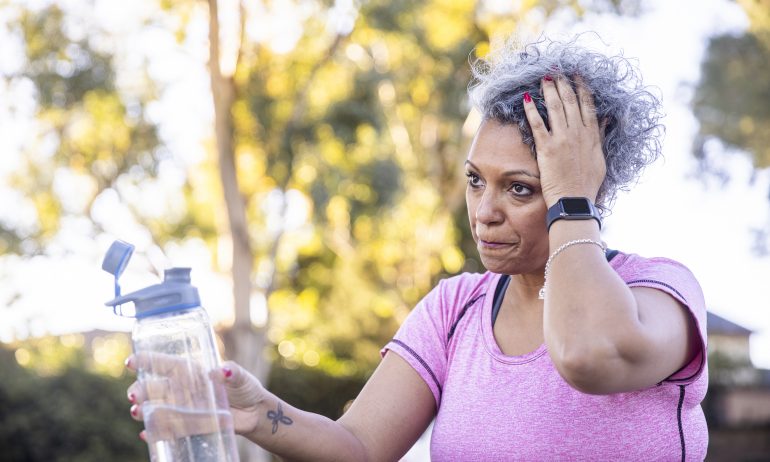 Many or all of the products featured here are from our partners who compensate us. This may influence which products we write about and where and how the product appears on a page. However, this does not influence our evaluations. Our opinions are our own. Here is a list of our partners and here's how we make money.
It's never too late to buy life insurance. If you're in your 40s or 50s and are just considering a midlife life insurance policy, or if you have coverage but want more, you have plenty of options.
The type of life insurance you need depends on your finances, your health and your goals. But once you decide it's time to buy a plan, don't delay. Your age is a factor in the price of your policy, so move quickly to and make the choice that's right for you.
Life insurance is a good idea at any age if people in your life depend on your income. That could mean a partner, kids, aging parents or even employees of a small business you own. If you die and they are left without financial support, that's a problem.
So if you've reached your 40s or even 50s without life insurance, and someone would be harmed financially if you die, it's not too late to obtain a policy.
There are other reasons to buy life insurance at this age beyond supporting your immediate family, including:
Understandably, it's not fun to plan for your death. But you might find that buying life insurance takes a weight off your shoulders. With adequate coverage in place, your dependents and outstanding financial needs will be taken care of, no matter what happens.
There are two main : term life insurance, which expires after a set period of time (typically 10, 20 or 30 years), and permanent life insurance, which lasts the rest of your life.
You can compare quotes on premiums from the to see what makes the most sense for you.
If you're familiar with life insurance policies, you might know that the younger and healthier you are, the cheaper life insurance can be. Does that mean a midlife policy is expensive? Not necessarily, but it depends.
If you're looking for term life insurance in your 40s, you'll probably pay more than you would in your 30s, but less than you would in your 50s or 60s, as increased age typically means increased risk of death.
Here are sample rates for a $500,000, 20-year term life insurance policy for applicants in excellent health.
The price of permanent coverage, such as , will typically be much higher than for term life. Part of the extra premium goes toward building . Quotes for permanent life policies also tend to increase as you get older, so if you're interested in one, it's best to move quickly and lock in the monthly premium.
Here are sample rates for a $500,000 whole life policy for applicants in excellent health.
Clearly, age is a factor in the price of your life insurance premium. That being said, how healthy you are may matter as much as how old you are. A 40-year-old with healthy habits and no medical conditions may receive a better rate than a 30-year-old who has diabetes or other health issues.
Perhaps you already have coverage, whether it's or a policy you took out years ago. But maybe you've reached a point where you wonder whether you have enough.
You can own more than one life insurance policy. This is helpful if later in life you find yourself taking on additional financial obligations, such as a mortgage or care of aging parents. You can also "ladder"  in a way that makes it more affordable than buying a single, larger policy.
There are various ways to figure out , but the general idea is to calculate your long-term financial obligations and subtract the value of your assets. Life insurance helps pay for the remainder in case of your death.