Does Medicare Cover Assisted Living?
The short answer: No, Medicare doesn't cover the cost of residing in an assisted living community.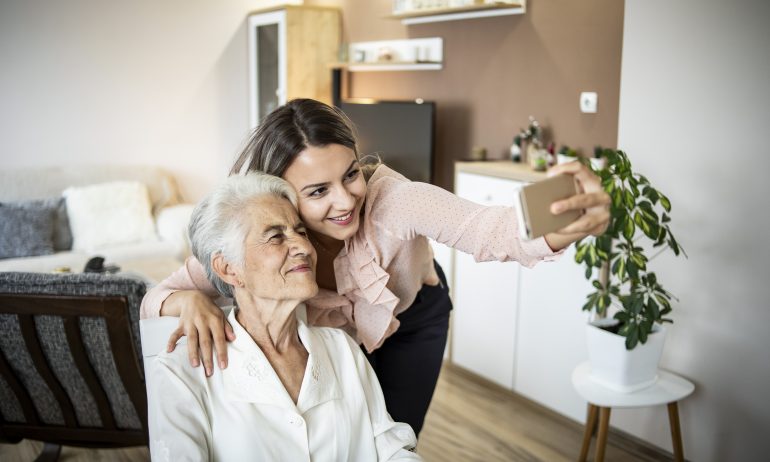 Many or all of the products featured here are from our partners who compensate us. This influences which products we write about and where and how the product appears on a page. However, this does not influence our evaluations. Our opinions are our own. Here is a list of our partners and here's how we make money.
Medicare doesn't cover the cost of residing in assisted living communities, which are facilities that offer housing and custodial services — such as laundry, cooking, managing medications and other activities of daily living — for older adults or those living with a disability and eligible otherwise for Medicare. However, it does cover care received at skilled nursing facilities up to 100 days per benefit period. These facilities are equipped to provide more medical care than assisted living communities, when certain requirements are met.
If you move to an assisted living community, Medicare will still cover your approved prescriptions, surgeries, doctor's appointments, screenings and medical equipment, just as it did when you lived at home.
Assisted living community vs. skilled nursing facility: What's the difference?
Assisted living communities, which are in residential settings, aren't the same as nursing homes or skilled nursing facilities, which are in clinical settings.
Nursing homes offer a greater level of medical care and may be eligible for Medicare coverage in certain cases. Assisted living communities generally focus on providing custodial care, such as bathing, eating, meal preparation, getting dressed or using the bathroom. Original Medicare (Part A and Part B) doesn't include coverage for custodial care when it's the only care you need.
In some cases, a company might operate both an assisted living community and skilled nursing facility in the same building or a neighboring one, under the same name. The coverage you receive through Medicare depends on which care you're receiving and whether you meet certain requirements.
To get Medicare coverage for skilled nursing care:
You must have just had a qualifying three-day or longer, inpatient hospital stay and not used up all your covered hospital days.

Your doctor must determine that you need this care.

Your current condition is either the reason you were just hospitalized, or it developed as a result of your being in the hospital (for example, an infection you picked up while hospitalized).

The skilled nursing care must be considered medically necessary.
If you meet all these conditions, you would be 100% covered for the first 20 days in residential care, then be responsible for up to $200 per day in coinsurance for days 21 through 100. If you have a Medigap policy, your share of costs may be covered for up to 100 days. After 100 days, Medicare doesn't provide any coverage for this type of care.
What about Medicare Advantage?
Medicare Advantage (Medicare Part C) must cover at least as much as Original Medicare. But since Medicare Advantage is private insurance contracted through the government, the specific benefits of each policy are unique. You'll have to read the details of the policy and talk to the insurance company to understand or confirm how the plan covers skilled nursing care. Most conform to the 100-day limit per benefit period.
While some Medicare Advantage plans include benefits related to home care services, they don't typically cover assisted living or any other long-term custodial care. However, they'll continue to cover eligible medical expenses like prescriptions, surgery, doctor's appointments, screenings and equipment if you move to an assisted living facility. Medicare Advantage plans may also provide some additional benefits such as transportation to your medical appointments, some cost help for vision and hearing care, and gym memberships.
Also, like Original Medicare, your costs may be covered if you need short-term care at a skilled nursing facility immediately following a hospitalization, as long as you meet the requirements for admittance.
A benefit period starts the day you're admitted for an inpatient hospital stay or skilled nursing facility care. It ends when you haven't received inpatient hospital or skilled nursing care for 60 days in a row. If you're admitted after that, you've started a new benefit period and must pay the Part A deductible again. (But if you have a Medigap plan, it often covers your Part A deductible.)
Medicare Advantage companies
Get more information below about some of the major Medicare Advantage companies. These insurance companies offer plans in most states. The plans you can choose from will depend on your ZIP code and county.
Looking for Unbiased Medicare Advice?
Chapter saves people over $1,000/year on their Medicare plans. You can reach them at (855)480-7438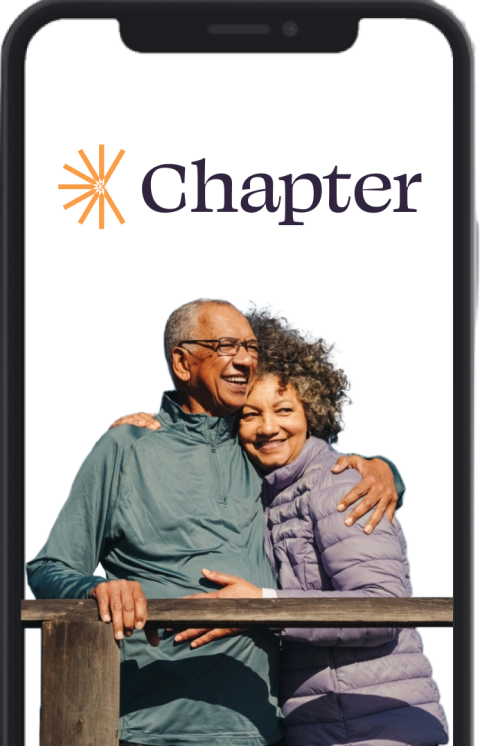 Assisted living costs and how to pay
The national median cost for residential care at an assisted living facility was $54,000 per year in 2021, according to a survey from Genworth, a major provider of long-term care insurance.
In general, you'll have to cover all expenses for assisted living unless you have long-term care insurance. Your policy may cover at least part of assisted living costs when you require daily custodial care if you meet certain requirements. If you don't have this type of coverage, you may have to tap into savings or home equity to cover costs.
In addition, if you have access to Veterans Affairs benefits, check your policies to see if custodial care is covered and for how long.
If you can't pay for your assisted living arrangement and have exhausted most of your assets, Medicaid is the program that offers help for low-income individuals and families. There are many requirements to become Medicaid-eligible, but this resource is available should you need it.
Moving to an assisted living community is a huge step, both financially and emotionally. Before choosing an assisted living community, be sure to confirm that it's properly licensed and reputable. Many state websites have online tools that allow you to look up assisted living communities in your area, check licenses and read inspection or investigation reports.
Get more smart money moves – straight to your inbox
Sign up and we'll send you Nerdy articles about the money topics that matter most to you along with other ways to help you get more from your money.