The National Flood Insurance Program: What You Need to Know
Find out what the NFIP's flood insurance policies cost, on average, and learn how to get covered.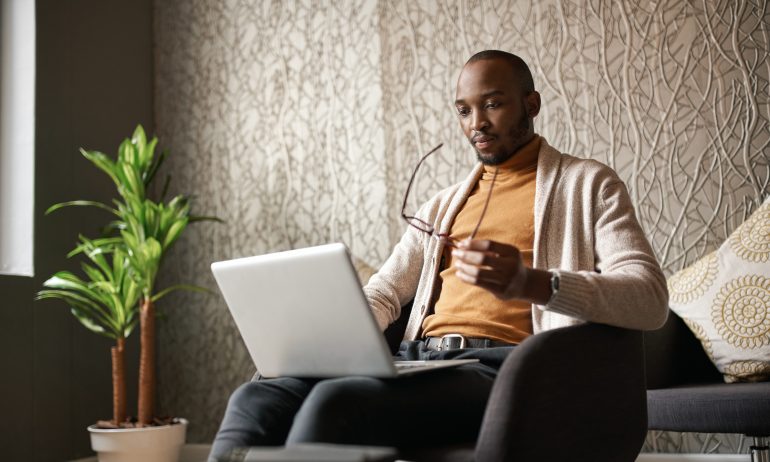 Many or all of the products featured here are from our partners who compensate us. This may influence which products we write about and where and how the product appears on a page. However, this does not influence our evaluations. Our opinions are our own. Here is a list of our partners and here's how we make money.
If a flood struck your property, it could cause thousands of dollars in damage — but your homeowners insurance policy likely wouldn't cover any of it. That's where the National Flood Insurance Program comes in.
What is the National Flood Insurance Program?
Run by the Federal Emergency Management Agency, the National Flood Insurance Program provides most flood insurance in the U.S.
The NFIP was created in 1968 to help property owners and communities bounce back financially and pay to rebuild after flooding. Not all communities participate in the program, and coverage is available only in those that do.
Participating communities agree to enforce local laws that reduce the risk of flood damage. In return, residents receive access to federal flood insurance.
The NFIP offers coverage not only to owners of single-family homes but also for those living in condos, mobile homes and rental properties.
Whether you can — or must — buy flood insurance depends largely on how likely your area is to experience a flood. Your mortgage lender will generally require a flood insurance policy if you live in a "special flood hazard area" as designated by FEMA. If your home is in a moderate- or low-risk area and coverage isn't required (but your community participates in the program), you can still buy a flood insurance policy, usually at a lower rate.
What does NFIP flood insurance cover?
A storm can cause all kinds of destruction from factors such as wind, hail and lightning, but flood insurance covers flood damage only. Specifically, that is damage caused by "an excess of water on land that is normally dry, affecting two or more acres of land or two or more properties," according to the National Flood Insurance Program. This includes:
An overflow of "inland or tidal waters," such as a river that overflows its banks.

An "unusual and rapid accumulation or runoff of surface waters."
If you experience a flood and have insurance through the NFIP, you can file a claim to pay for flood damage to:
A building and any detached garages, up to $250,000.

Your belongings (as long as they're not in a basement), up to $100,000.
Separate deductibles apply to both building and contents coverage.
If the NFIP's coverage limits aren't high enough, you can purchase excess flood insurance through the private market. A local insurance agent or broker can help.
What the NFIP won't cover
The National Flood Insurance Program has very specific exclusions, so make sure you understand what a policy won't pay for, such as:
Features outside a house's exterior walls, such as decks, patios and fences.

Underground structures such as wells and septic tanks.

Cash and paper stock certificates.

Temporary housing expenses if your home is uninhabitable.

Many items in basements. Coverage is limited to foundational elements and appliances such as the furnace and water heater. Finished walls, floors and belongings in basements aren't covered.
NFIP flood insurance rates
Editor's note: FEMA has announced that new flood insurance rates will begin rolling out on Oct. 1, 2021, for new policyholders and those who are eligible for renewal. All existing policies renewing on or after April 1, 2022, will also be subject to the new rates. About 23% of policyholders will see their premiums go down, while everyone else will pay more.
The average cost of NFIP flood insurance is $732 per year, according to a NerdWallet analysis of the program's 2020 rates. Your own premium will be higher or lower depending on the deductibles you choose, the amount of coverage you need and your property's level of flood risk.
Renters could pay as little as $99 a year for contents-only coverage.
How to get a National Flood Insurance Program policy
The program partners with insurers such as Allstate, Liberty Mutual and USAA to provide coverage in participating areas. All partner providers sell the same standard coverage and use the same factors to determine rates, so you won't find a cheaper policy from one company over another.
If you live in a high-risk area, you may need to present an elevation certificate to get NFIP coverage. This document shows the elevation of your home's lowest floor, which your agent will compare against the base flood elevation on your area's flood plain map to determine your rate.
After you apply and pay for your policy, there's a 30-day waiting period before coverage starts, unless:
Your area was recently designated as a special hazard area.

The policy is started or changed in connection with your mortgage.

You change your coverage when you renew your policy.

Your home is affected by flooding due to a wildfire on federal land and you bought your flood insurance policy within 60 days of the date the wildfire was contained.
Alternatives to FEMA flood insurance
When the NFIP was first created in the late 1960s, private flood insurance was largely unavailable. But depending on where you live, policies backed by the National Flood Insurance Program may no longer be your only option.
Companies such as Chubb, Neptune Flood and Aon Edge sell flood insurance policies that often have shorter waiting periods and more generous coverage terms than the standard NFIP policy. For example, they may cover items in your basement or pay for temporary housing expenses if you need to move out while your home is being repaired after a flood.
They also typically offer higher coverage limits than the NFIP's maximums of $250,000 for your home and $100,000 for contents within it.