Car-Buying Services: Skip the Dealership Stress
With car concierges, club car-buying programs and other services, car shoppers don't have to negotiate on price and can sometimes skip the dealership entirely.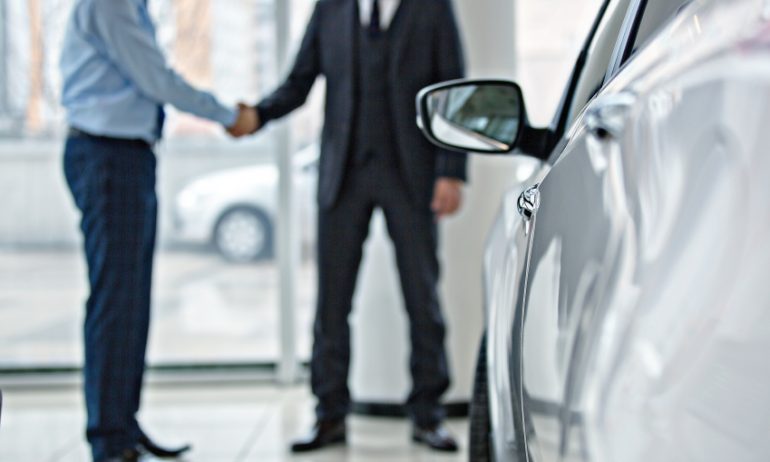 Many or all of the products featured here are from our partners who compensate us. This may influence which products we write about and where and how the product appears on a page. However, this does not influence our evaluations. Our opinions are our own. Here is a list of our partners and here's how we make money.
If you've ever dreaded going to the car dealership, you're not alone. That's why services exist that help people  without ever setting foot on a lot.
Once you  model, car-buying services use certified representatives to do all the searching and haggling for you. And online car shops enable you to buy from your living room couch.
"People hire representation when they're not an expert in that field … and car buying today is complex," said Oren Weintraub, president of car-buying concierge service AuthorityAuto.com. "You negotiate price, interest rates or lease rates, the bank fees, and once you get all that done, you're not finished. … A lot of people are just not prepared to effectively negotiate a car deal for themselves."
If you want an expert's help with finding, negotiating and — or you want someone to do those things for you entirely — consider one of the following.
What they do: Auto concierges learn about a shopper's vehicle needs and preferences then do the legwork. That includes searching dealership inventories, haggling and negotiating extended warranty contracts. Concierges will even have the car delivered to your home or office so you can sign the sales contract.
Car-buying concierge is a highly specialized service that only a few companies currently offer.  and are two.
Payment: Concierges typically charge an upfront flat fee or sometimes a percentage of the amount they save you on the vehicle purchase. This fee depends on the car they're tasked with finding.
What they do: Companies such as , and  have their own auto-buying programs. Some credit unions, such as , also offer them.
Members input their ideal car model and features online, then the company's representatives search for a match within their certified dealership network. These approved dealerships offer low, prearranged pricing in exchange for the company's referrals. Once your representative has found an option, he or she will arrange for you to visit the dealership. You can take a test drive and sign a contract if you think it's the right car for you.
Payment: There might be a small fee for this service, but it's often free with membership.
What they do: Brokers are often former car salespeople, well-versed in the tactics of dealerships. They can operate individually or as part of a large company with multiple agents.
You can hire a broker to search car lots, haggle and buy your ideal car for the best price. You can even hire one to negotiate on your behalf for a car you've already found.
Payment: Some brokers charge a small fee or none at all, but they receive an undisclosed commission from the dealership. Buyers should be aware this raises the possibility that some brokers could be incentivized to settle for a higher price or only visit dealerships with which he or she has a good relationship.
What they do: There's an emerging market of car-buying websites, like ,  and . You simply go online, browse the virtual car lot, and purchase a vehicle either for pickup or home delivery. This takes as little as a few minutes.
Visiting the dealership still has some advantages. It makes it easier to arrange test drives and compare models, and dealerships sometimes have the lowest interest rates for lease deals.
Still, although they might have fees or membership dues, auto-buying programs can save car shoppers time, stress and potentially thousands of dollars. If you don't have the time to search the market for the right car — or you simply don't want to — it can be a relief to have an expert do the heavy lifting.