What to Do If You're Selected for FAFSA Verification
Don't be alarmed if you're selected for FAFSA verification, but respond quickly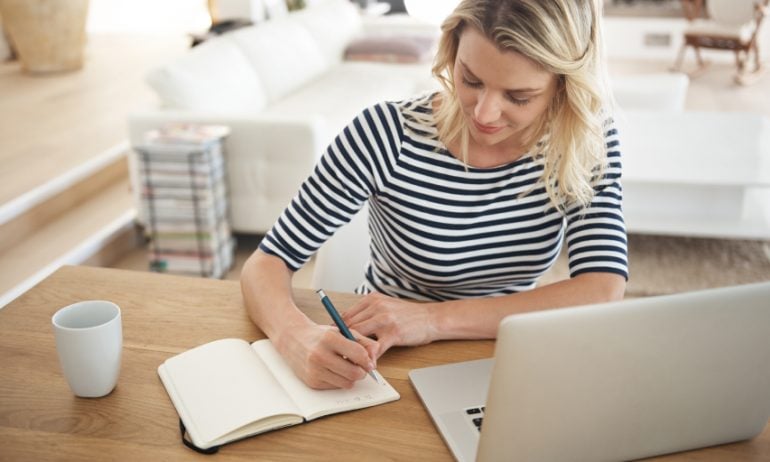 Many or all of the products featured here are from our partners who compensate us. This influences which products we write about and where and how the product appears on a page. However, this does not influence our evaluations. Our opinions are our own. Here is a list of our partners and here's how we make money.
Every year, the Department of Education picks a portion of financial aid applicants to go through Free Application for Federal Student Aid, or FAFSA, verification. It's a process to confirm that the information on the Free Application for Federal Student Aid you submitted is an accurate snapshot of your finances.
You were probably chosen at random, like the vast majority of those selected, or your school may have asked to have your information verified. Verification is used to ensure your estimated family contribution, or EFC, and any federal financial aid you get will best match your circumstances.
Temporary changes for the 2022-23 award year
For the 2022-23 award year, the Department of Education extended temporary changes to the FAFSA verification process that originated in the 2021-22 award year, prioritizing identity theft and fraud rather than selecting applicants at random. As only Pell Grant-eligible applicants are selected for verification, the temporary change has been made to avoid overburdening low-income students.
The Department said that the challenge of providing required documentation prevents some students from completing the verification process and receiving aid. Roughly 20% of Pell-eligible students are exempt from filing tax returns due to their low-income status, which means they don't have the option of importing verified income data from the IRS — an otherwise straightforward way to verify income status.
You'll be notified by your school or you'll see a note indicating you've been selected on your Student Aid Report. FAFSA verification can happen at any time, before or after you've chosen a school.
It's not something to be alarmed by, but you should take it seriously and respond quickly.
What's next if you're selected for verification?
Here's what to do if you're selected for FAFSA verification.
There are five main areas from your FAFSA that you might be asked to verify. Here's what you need to satisfy each category:
If you used the IRS Data Retrieval Tool to submit your taxes, you probably won't be required to verify any of your tax information. If for some reason you can't use the tool, such as your parents are married but filed separately or they filed an amended return, you'll need to submit a copy of your prior-year tax return transcript.
The number of people in your house and the number in college
Usually, you have to submit a signed statement to verify how many people are in your home. But you may have to provide proof of enrollment if someone else in the house will also be attending college.
Supplemental Nutrition Assistance Program (SNAP) benefits
Most likely, you'll be able to submit a signed statement to verify receipt of SNAP benefits, but you may also be required to obtain documentation from the agency that issues your family's SNAP benefits.
You'll need to provide a signed statement that includes the amount of child support paid out as well as details about who pays, who is paid and the name of the child the payments are for. You may also have to provide copies of checks or receipts for those payments.
High school completion status
To verify you finished high school, you can submit a copy of your diploma or GED, or a copy of your final transcript as long as it shows your graduation date.
2. Fill out your FAFSA verification worksheets
Your school will provide you with verification worksheets to accompany your requested documents. In some cases, filling out and returning a worksheet will be all that's required.
On your worksheets, be sure to complete each question in full. If a question doesn't apply to you, answer it with "N/A" or use the number zero, where appropriate. Triple check that everything is correct and complete before sending it in — mistakes will draw out the process and cost you valuable college decision-making time.
3. Send in your FAFSA verification materials before your deadline
Verification probably won't affect your financial aid, as long as you meet your college's deadline. If you miss it, though, your school can't offer you any federal financial aid. Any changes to your EFC are rare and would occur after you submit everything and only if your verification materials show a discrepancy from your original FAFSA.
If your school gives out any need-based institutional aid, such as campus-based scholarships or grants, you should consider yourself to be on a much shorter timetable. That kind of aid is offered on a first-come, first-served basis, so waiting to send in your verification materials until the last minute might mean losing out on such aid and needing more in student loans to close the gap.
4. Follow up on changes to your financial aid package
If you see a change in your financial package after verification is complete, here's what will happen:
If your EFC increases: If you've already received financial aid, you might have been awarded more than you now qualify for. That means future federal loan offers may be smaller to compensate. If you lose eligibility for any grants based on your new EFC, you'll have to repay that aid immediately.
If your EFC decreases: Your school is required to give you any additional federal aid you are eligible for. If your new EFC makes you eligible for more aid through a direct subsidized loan or a federal Pell Grant, for example, you'll be able to add those to your financial aid package. Again, that doesn't necessarily mean you'll get more need-based institutional aid, especially if you waited until later in the process to send in your documents.
In either case, talk to your college's financial aid office about your options. They'll help you figure out how to repay any excess loans or apply for additional scholarships and grants if you have a gap in aid.
Spot your saving opportunities
See your spending breakdown to show your top spending trends and where you can cut back.