10+ Student Loan Forgiveness Programs That Discharge Loans
Federal student loan borrowers could be eligible for forgiveness under multiple circumstances.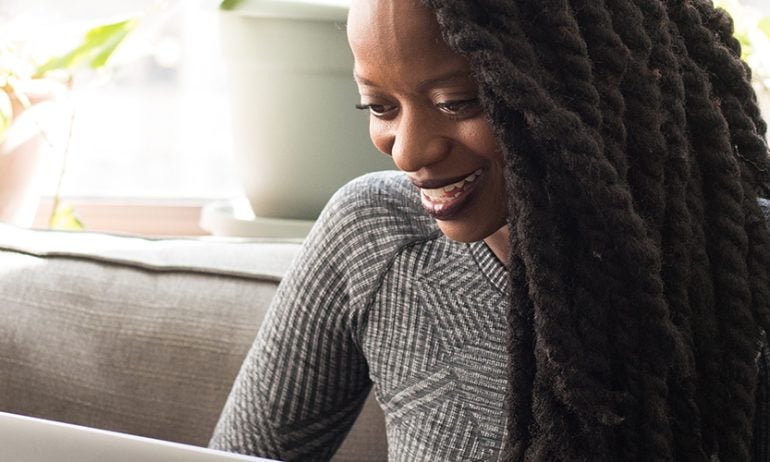 Many or all of the products featured here are from our partners who compensate us. This may influence which products we write about and where and how the product appears on a page. However, this does not influence our evaluations. Our opinions are our own. Here is a list of our partners and here's how we make money.
Student loan forgiveness might seem too good to be true, but there are legitimate ways to get it through free government programs.
The following options are available only to borrowers with federal student loans. Some programs have very specific requirements that make them difficult to qualify for, but income-driven repayment plans are open to most borrowers.
Student loan forgiveness programs
Other student loan forgiveness programs
There are a few additional niche student loan forgiveness or payment assistance programs you may qualify for through federal or state programs. Eligibility in these programs depends on your profession and where you work.
State-sponsored repayment assistance programs. Licensed teachers, nurses, doctors and lawyers in certain states may be able to take advantage of programs to assist with repaying debt. For example, the Mississippi Teacher Loan Repayment Program will pay up to $3,000 per year for a maximum of four years on undergraduate educational loans to teachers with a specific teaching license for each year of teaching full time in a particular geographical or subject area. Contact your state's higher education department to find out if you qualify for a program.

Military student loan forgiveness and assistance. Military personnel in the Army, Navy, Air Force, National Guard and Coast Guard may qualify for their own loan forgiveness programs. In the National Guard, for example, qualifying soldiers and officers could receive up to $50,000 to pay off federal student loans through the Student Loan Repayment Program.

Additional student loan repayment assistance programs (LRAPs): There may be other national or organizational student loan repayment assistance programs offered for public service professions. The National Institutes of Health, for example, offers up to $35,000 in debt assistance annually to health professionals who are appointed by the institutes to conduct research. The American Bar Association has a list of state LRAPs for lawyers.
Student loan cancellation programs
Perkins loan cancellation. Borrowers with federal Perkins loans can have up to 100% of their loans canceled if they work in a public service job for five years. In many cases, approved borrowers will see a percentage of their loans discharged incrementally for each year worked. The Perkins loan teacher benefit is for teachers who work full time in a low-income public school or who teach qualifying subjects, such as special education, math, science or a foreign language.
Student loan discharge programs
Closed school discharge. You may qualify for loan discharge if your school closes. At the time of closure, you must have been enrolled or have left within 120 days, without receiving a degree. If you qualify, contact your loan servicer to start the application process. You'll need to continue making payments on your loan while your application is being processed. If you're approved, you will no longer have to make loan payments and you may be refunded some or all of the past payments you made on the loan.

Borrower defense to repayment discharge. Borrowers defrauded by their colleges may qualify for debt relief. You'll need to file a borrower defense to repayment claim with the U.S. Department of Education. If you qualify, you may have your loans automatically discharged, at the discretion of the Education Department, if your school was involved in clear, widespread fraud or misrepresentation that affected a broad group of borrowers.

Total and permanent disability discharge. If you cannot work due to being totally and permanently disabled, physically or mentally, you may qualify to have your remaining student loan debt canceled. To be eligible for a total and permanent disability discharge, you'll need to provide documentation proving your disability. Once your loans are discharged, the government may monitor your finances and disability for three years. If you don't meet requirements during the monitoring period, your loans may be reinstated. Details on the application process are available at disabilitydischarge.com.

Total and permanent disability discharge for veterans. Veterans who are totally and permanently disabled will have their student loan debt discharged. The process will be automatic unless they decline due to potential state tax liability (there is no federal tax liability for veteran loan forgiveness).

Discharge due to death. If you die, your federal loans will be discharged once a death certificate is submitted to your loan servicer. Your parent's PLUS loans used to pay for your schooling will be discharged if the parent who holds the loan or you die.
Legitimate federal forgiveness, cancellation and discharge programs are free through the Department of Education, but there are other costs to consider.
Beware of scams. So-called debt relief companies claim to get rid of debt but rarely deliver after charging already-struggling borrowers high upfront fees. The only way to get debt discharged is through the legitimate government programs above, and it costs nothing to apply to them.
Forgiveness isn't an option for defaulted loans. You'll need to use consolidation or rehabilitation to get defaulted federal student loans in good standing before they're eligible for forgiveness programs. If your loans won't qualify for forgiveness, student loan settlement or bankruptcy may reduce your debt in severe cases. Defaulted federal loans are eligible for discharge programs.
Spot your saving opportunities
See your spending breakdown to show your top spending trends and where you can cut back.