Student Loan Servicers: Who They Are and What They Do
Your student loan servicer will manage all of your federal loan payments until your debt is repaid.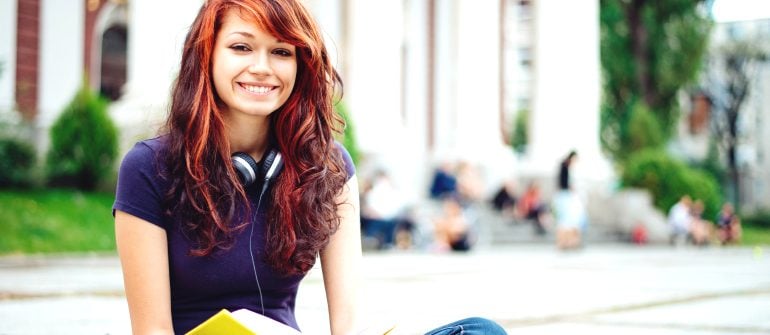 Many or all of the products featured here are from our partners who compensate us. This may influence which products we write about and where and how the product appears on a page. However, this does not influence our evaluations. Our opinions are our own. Here is a list of our partners and here's how we make money.
A federal student loan servicer is the middleman between you and the federal government that lent you money for college. Getting to know your servicer is the secret weapon in the battle to get rid of your loans.
Student loan servicers collect your student loan bills and keep track of whether you pay them on time. They also help borrowers switch repayment plans, certify for forgiveness programs and sign up to postpone loan payments.
Your servicer's job is to help keep your loans in good standing by giving you the support and resources you need. But they're also private companies, which means they may offer choices that are not best for the borrower. You have to be your own advocate by knowing your repayment options and asking questions.
How to find your federal student loan servicer
If your loan payments haven't begun or you're not sure who your servicer is, log in to My Federal Student Aid to find out. You'll need to create an FSA ID to sign in. Then you can see your servicer, view loan details, apply for a direct consolidation loan or sign up for an income-driven repayment plan.
Knowing your student loan servicer's name — and feeling comfortable contacting the company — is the first step toward getting ahead of your loans. You can get in touch with all of the loan servicer contact centers by calling 1-800-4-FED-AID.
All servicers offer similar help and services. But if you're having trouble with yours, you might want to make a change. There are only a few ways this can happen. Choose a goal below to determine your best option
What do student loan servicers do
Collect and keep track of your payments
Servicers manage student loans on behalf of the federal government and private lenders. So while you may have a federal student loan, you'll work with a private company to pay it off.
Your servicer will contact you after the first federal loan is paid out to you. Register for an account on its website right away, so you can keep track of how much you've taken out and how much interest adds up while you're in school. You can also use your online account to pay off the interest that has accrued before it capitalizes, or is added to your total balance at the end of the grace period.
Six months after you leave school your first bill will arrive. Sign up for automatic monthly payments so you're less likely to fall behind on your loans. But be sure you have enough money in your bank account each month to cover the cost.
Help you choose or switch repayment plans
Your servicer will place you on the 10-year standard student loan repayment plan unless you pick a different one during your exit counseling session around the time you leave school. The standard plan breaks up your balance into 120 fixed payments. But that may be difficult to afford if you have a lot of debt.
Student loan servicers can help you figure out if you're eligible for one of the government's income-driven repayment plans, which cap your bills at a percentage of your income. See what you'd pay on an income-driven plan using the government's repayment estimator tool.
Customize your loan payments
Once you start earning enough money to pay extra toward your loans, you might want to pay off certain loans first — like the ones with the highest interest rates, which will help you save money in the long run. Contributing more than your scheduled payment will reduce both your overall balance and the interest you pay over time, so kick in a little more than you need to when you can.
Call, email or write your servicer a letter instructing it how to apply additional money. Otherwise they may apply extra payments toward your next month's bill.
Process your requests for deferment or forbearance
During your repayment term, there may be periods when you can't afford your loan bill. Call your loan servicer to let it know as soon as you can. You can apply for deferment or forbearance, temporary postponements of your payments during periods of financial difficulty.
Help you certify for loan forgiveness
You may be eligible for student loan forgiveness if you work in certain fields for a period of time. To make sure you're on track to get the benefit, your servicer can help you determine whether your loans are eligible, whether you're on a qualifying repayment plan and whether you've properly filled out any certification forms.
Applying for a student loan forgiveness program could mean changing servicers. The Public Service Loan Forgiveness program, for instance, forgives the remaining balance of your loans after you make 120 payments while working at a nonprofit or for the government.
FedLoan Servicing currently manages the Public Service Loan Forgiveness program for the government, so once you begin the process of certifying your eligibility, your loans will be transferred to FedLoan Servicing if you don't already work with it. However, FedLoan's contract is expiring in December 2022 and the servicer MOHELA will manage all loans enrolled in PSLF moving forward. Learn more about forgiveness options and how to apply.
Servicing changes are underway
The Department of Education is planning to shift the student loan servicing landscape by signing new servicing contracts with five companies to eventually take over all loan servicing. That means your loan servicer is likely to change.
Granite State (GSMR) and Navient concluded servicing loans after December 2021. Navient's loans were transferred to Aidvantage, the servicing arm of Maximus, a government contractor. GSMR's loans were transferred to Edfinancial.
FedLoan Servicing, which manages all Public Service Loan Forgiveness applications, will continue servicing into December 2022, after which its contract will expire. Great Lakes started the process of transferring its portfolio to Nelnet in March 2022.
The remaining servicers — Edfinancial, MOHELA, Nelnet and OSLA Servicing — are scheduled to continue servicing loans through the end of 2023.
Prior to servicing contracts ending, borrowers should do the following:
Download and save your payment history from your online account or request a copy from your servicer.

Update your contact information with your most recent address, phone number and email address.
You'll be notified when a loan servicing transfer happens, and you'll manage payments with the new servicer. All servicers deliver the same options and programs, but customer service may differ from one to another.
Here's how to find out who your servicer is what they can do for you.
The seven federal student loan servicers
Learn more about each of the federal loan servicers, including what they can do and how to contact.
Spot your saving opportunities
See your spending breakdown to show your top spending trends and where you can cut back.