9 Tactics for Home Buyers Grappling With High Mortgage Rates
With mortgage rates at 20-year highs, home buyers can use these tactics to make their dollars go further.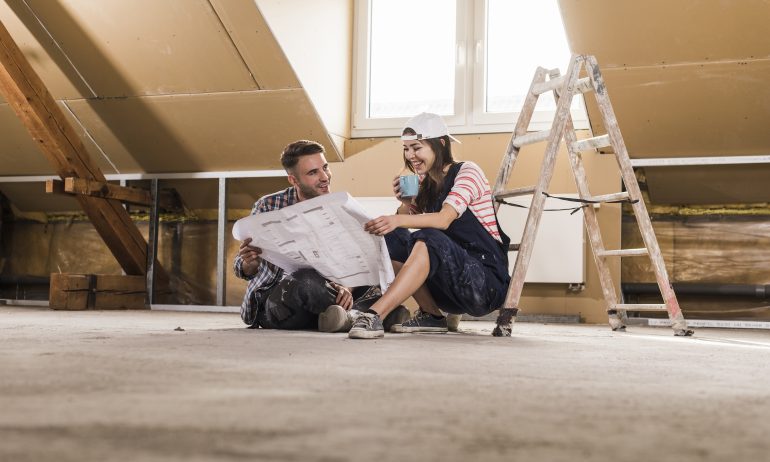 Some or all of the mortgage lenders featured on our site are advertising partners of NerdWallet, but this does not influence our evaluations, lender star ratings or the order in which lenders are listed on the page. Our opinions are our own. Here is a list of our partners.
Mortgage rates have risen to their highest levels in more than 20 years, making it harder to afford a home. And yet, out of necessity or desire, hundreds of thousands of people buy homes every month.
With the 30-year fixed rate topping 7%, NerdWallet asked real estate agents and mortgage loan officers for advice on how home buyers can stretch their homebuying dollars in this time of high interest rates. Here are nine tactics that they suggested.
1. Ask the seller to reduce the mortgage rate
Temporary mortgage rate buydowns have become commonplace since rates surged in early 2022. With a temporary rate buydown, the seller pays a portion of the buyer's interest payments upfront. This reduces the house payments for the first one, two or three years of ownership.
"This is a common strategy for new-home builders, but it can also be used in the purchase of resale homes," said John Bianchi, executive vice president for loanDepot. (All sources in this story commented via email.) "Negotiating a temporary buydown with the seller can help soften the blow of high interest rates, reducing your monthly payment for one to three years."
In one typical setup, the seller's payment effectively cuts the buyer's interest rate by 2 percentage points in the first year, and by 1 percentage point in the second year. After that, the buyer pays the full interest rate. This is known as a 2-1 buydown.
Another option is to reduce the mortgage rate permanently, using discount points. One discount point equals 1% of the loan amount; each point typically reduces the interest rate by around 0.25 percentage point.
"Home buyers have an opportunity to get a seller to pay for these methods to lower their interest rate," said Chuck Vander Stelt, a real estate agent in Valparaiso, Indiana. "Some home buyers should seriously consider offering a more generous price to the seller in exchange for a large closing cost concession and then use those funds to buy down the interest rate as much as possible."
2. Use part of your down payment to pay down debt
When you apply for a mortgage, the lender considers your total debt payments for the house, car, student loans and credit cards. Sometimes it makes sense to divert some of your intended down payment money to cut the higher-rate debt first, said David Kuiper, vice president and senior mortgage banker for Dart Bank in western Michigan.
"While the mortgage payment will be slightly higher, the total debt/payments is lower, making the proposed purchase more affordable," Kuiper said.
3. Use home buyer assistance programs
State and local governments sponsor an abundance of programs to make homes affordable for home buyers, especially first-timers. Some programs offer down payment assistance and help with closing costs. Others offer favorable interest rates or tax credits.
Details differ from state to state. Some programs are targeted to certain counties, cities or neighborhoods. Others are intended for specific groups of people, such as teachers, first responders or renters who live in public housing. Some programs have income limits.
4. Ask the seller to finance the purchase
You can give the seller an IOU for part of the home's value and make monthly payments directly to the seller at an interest rate that's lower than you could get from a bank. This arrangement is called "seller financing" and has its roots in the early 1980s, when mortgage rates zoomed as high as 18%.
You might wonder why a seller would agree to such a deal. "They will often do this in order to get the price they want," said Janie Coffey, who leads the Coffey Team with eXp Realty in St. Augustine, Florida. The seller gets full price while you get a break on the interest rate.
Seller financing usually has an end date: Within three, five or 10 years, the buyer must get a mortgage from a lender to pay off the amount owed to the seller. Coffey explained that the type of seller open to this arrangement often has paid off the mortgage "and is OK to wait for their big payoff."
Seller financing is complex. Use an experienced real estate attorney to draw up the contract.
5. Don't wait for a rate you like better
"If the right house comes along and the payment is affordable (even if you don't like the interest rate), you should buy the house," Kuiper said.
You often hear that you should buy now and refinance someday, after interest rates fall. That's not Kuiper's point. His point was this: If mortgage rates fall, more buyers will rush into the market. They'll make competitive offers and drive home prices higher, "essentially wiping out any advantage of the lower interest rate."
6. Don't get distracted by things you don't need
Some sellers want flexibility about the closing date, would prefer the buyer to make repairs, and are scared of accepting an offer from a buyer who ends up failing to qualify for the mortgage.
Vander Stelt advises staying focused on price with these hassle-avoidant sellers, while being flexible on the rest of the offer on the house. "Do this by offering the best terms you can, including buying the home as-is, a closing date and possession that works best for the seller, and illustrating how strong of a candidate you are to get your mortgage approved," he said.
You can demonstrate that you're a strong mortgage candidate by showing a preapproval letter and by sharing financial information, such as account balances that prove you have the cash for the down payment.
7. Buy a house that needs work
Buying a fixer-upper is an old-fashioned, time-tested way to save money. "If you can be patient, it's worth buying a home that needs work and slowly fixing it up over time or taking a renovation loan to acquire the home and do the work upfront," said Brian Koss, regional sales director for Movement Mortgage, in Danvers, Massachusetts.
8. Build a house or buy a brand-new one
"Building a new home can provide more certainty around how long you will have to wait to move in, it can provide more cost certainty, and it can save you money in the short and long term by avoiding costly remodels, appliance repairs and unexpected repairs of older parts of the home," said Jeffrey Ruben, president of WSFS Mortgage in the Greater Philadelphia area.
Buying a new home in a development has some of the same advantages. And today's buyers have good reason to shop for new construction because there's a shortage of existing homes for resale.
9. Rent out part of the house
Coffey suggested using an old strategy with a trendy name — house hacking — "buying a property like a duplex, where you live in one unit and rent out the other," she said.
If you buy a duplex, triplex or quadplex, and you live in one unit, you can include the expected rental income for the others when qualifying for a loan. In some cases, you can qualify for a mortgage using expected rental income from an accessory dwelling unit, such as a basement apartment or a tiny house in the backyard.
If you buy a home today, you're stuck with high mortgage rates for the time being. But by employing some creativity, you might find a way to afford homeownership.
Get more smart money moves – straight to your inbox
Sign up and we'll send you Nerdy articles about the money topics that matter most to you along with other ways to help you get more from your money.