What to Know About Buying an Investment Property
An investment property can bring in income if you rent or resell it, but the buying process can be complicated.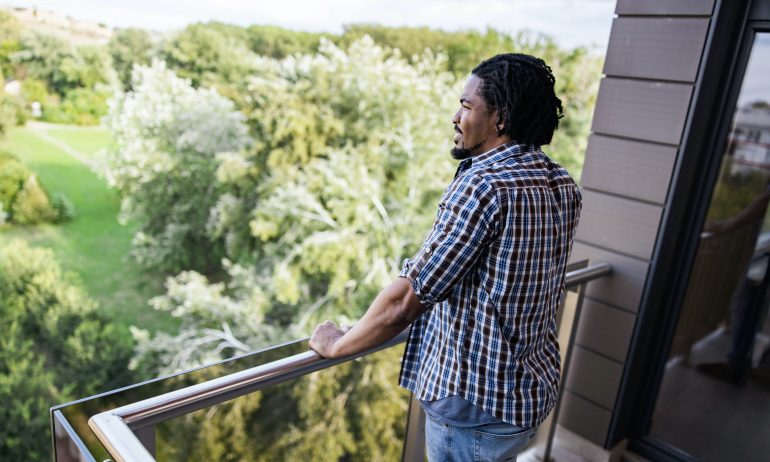 Many or all of the products featured here are from our partners who compensate us. This influences which products we write about and where and how the product appears on a page. However, this does not influence our evaluations. Our opinions are our own. Here is a list of our partners and here's how we make money.
An investment property is real estate bought for the purpose of generating income. Buying an investment property can come with challenges, such as maintenance costs and more stringent financing requirements — including higher interest rates and a larger down payment — compared with mortgages on primary homes.
What is an investment property?
Buying an investment property allows you to generate income through the renting or resale of a property that isn't your primary residence.
Investors in residential properties try to make money by collecting rent from tenants or by renovating the property and quickly reselling it for a profit, known as house flipping. The property can also be held long enough to increase in value over time, then sold.
Detached single-family homes are the most common type of residential investment property, according to the National Association of Realtors.
Getting an investment property mortgage
While some loans allow down payments as low as 3% for a single-family primary home, if you purchase a single-family investment property, the down payment requirement could be around 15%. Minimum down payments for multifamily unit investment properties can be as high as 25%.
A lender may require a credit score of 620 or above to qualify for an investment property mortgage, and interest rates are generally higher for these loans. The loans are riskier for lenders because borrowers are considered more likely to default on an investment property if they run into financial trouble than on their primary home.
While it depends on the lender, you may also be required to have extensive cash reserves when buying an investment property. In most cases, government-backed loan programs offered by the Federal Housing Administration or the Department of Veterans Affairs aren't an option because those loans can be used for a primary residence only.
Shop around at multiple lenders to find the best rates and fees, just as you would when obtaining a mortgage for a home. Compare what each lender offers by reviewing the Loan Estimate.
Pros and cons of buying an investment property
Maintenance is a significant cost to consider when buying an investment property. You can either hire someone to take care of the property, or you can handle things like rent collection, repairs and snow removal yourself.
In general, you should expect to spend 1% of the property's value each year on maintenance, but that will vary depending on factors like how many units it has, when it was built and the condition of major systems like plumbing and electrical.
As with any property, you have to pay taxes and homeowners insurance. With utilities, you can either include them as part of the rent, charge them to the tenant each month or ask the tenant to sign up in their name and pay the utility companies themselves.
Selma Hepp, deputy chief economist at CoreLogic, says choosing an area with a steady stream of renters is critical when buying an investment property. She says owners also need to be aware of rental laws that vary by state, as well as the potential for having to deal with delinquent tenants.
Here are some more pros and cons of buying an investment property:
The value of your property may rise enough for you to sell and make a profit.

You can benefit from tax deductions on your rental property, such as mortgage interest, property taxes and expenses like advertising, repairs and insurance.

You can gain consistent income from long-term rentals.

You can pay down your mortgage with rental income and build equity in the property.
You could lose money trying to flip or rent the property.

Mortgage requirements may include higher down payments and interest rates than you would see for a primary residence.

Real estate isn't a liquid asset; if you needed cash, selling the property could be time-consuming and complicated.

You have to hire a property manager or manage the property yourself.
What makes a good investment property?
Emil Shour, growth marketing manager at Roofstock, a real estate investment marketplace, purchased his first investment property in 2017. He says the potential cash flow is the most important criterion when he buys an investment property.
"I want whatever the tenant is paying to exceed all of my expenses," Shour says. "I want to be making money every single month."
When evaluating the profit potential of an investment property, you should consider a number of factors, starting with how much the property could reasonably rent for. One formula, called the 2% rule, indicates that the total monthly rent should equal at least 2% of the total purchase price plus needed repairs.
Kathy Fettke, co-founder and co-CEO of RealWealth Network, says before buying an investment property, investors should look for a combination of four things: affordability, appreciation and a location with both job growth and population growth.
"I like to see that the value of the property increases over time, and that generally happens in areas where there is infrastructure growth," she says.
If you have healthy cash flow from a number of rental properties, Fettke says, it can help fund your retirement. But, she stresses, not all investment properties are the same.
"I can buy the house next door to the house you buy and it could have a completely different everything — a different foundation, it could have problems, it could not have a view," Fettke says. "Every single property has to be analyzed from head to toe or you can end up with massive expenses you didn't know you might have."
Frequently asked questions
What are the different types of investment properties?
What do I need to buy an investment property?
What are the tax implications of renting an investment property?
Get more smart money moves – straight to your inbox
Sign up and we'll send you Nerdy articles about the money topics that matter most to you along with other ways to help you get more from your money.