Paysafe Review 2021: Features, Pricing, User Reviews
Paysafe is a European merchant services provider with a lot of unique payment options.
Many or all of the products featured here are from our partners who compensate us. This may influence which products we write about and where and how the product appears on a page. However, this does not influence our evaluations. Our opinions are our own. Here is a list of our partners and here's how we make money.
Paysafe is a merchant services provider with a global presence. It delivers payment solutions to merchants in over 40 different countries and is known for its wide variety of payment solutions, including multiple alternative payment solutions that are becoming increasingly popular. However, it lacks transparency in pricing and terms and receives negative user feedback. While its variety of payment processing services is unique and forward-thinking, better options exist.
Accept payments without worry
See our payment provider recommendations that fit your business.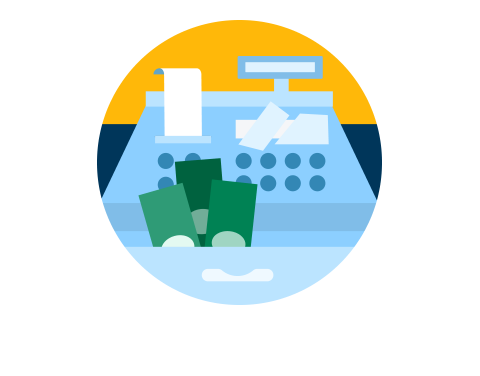 As a merchant services provider, Paysafe sells a variety of software products that integrate with your business's point-of-sale (POS), allowing you to accept different payment methods. It also sells its own POS solution and loan products.
The company delivers its services through a variety of subsidiaries it has acquired over the years, including Skrill and Netbanx. This is not uncommon, as many major merchant services providers are an amalgamation of other, smaller, payment services.
Be aware that Paysafe sells its services through independent sales organizations (ISOs) and agents. While this is a common practice in the merchant services space, it means that pricing for its services is quote-based and varies depending on the client and the services they need.
Paysafe promotes solutions for brick-and-mortar merchants, e-commerce sellers and merchants that operate marketplaces — websites where other vendors sell its products and services.
Paysafe supports in-person and online credit and debit card payments from most major credit card providers, including Visa, MasterCard, American Express and Discover. As its name suggests, the company prioritizes security during checkout with fraud prevention tools, encryption, tokenization and a chargeback management system that ensures your business will be PCI compliant.
For online merchants, Paysafe offers a feature called Secured Checkout, which allows you to save customer payment information, create scheduled payments, track data on your transactions and integrate a custom payments page onto your website. For in-store card payments, it offers POS hardware and software.
Payment processing fees are determined on a case-by-case basis. Generally, merchants with higher transaction volumes receive lower payment processing fees.
Paysafe facilitates several alternative payment methods. One of those payment methods is a digital wallet — a software application that makes it possible for consumers to make electronic payments and for business owners to accept them. Popular examples of digital wallets include Venmo and Square Cash.
Paysafe offers digital wallet services through its subsidiaries Skrill and Neteller. Integrating with Skrill and Neteller allows your business to accept payment from users who have the Skrill or Neteller app on its mobile device via near-field communication (NFC) card reader. Collectively, Skrill and Neteller are used in over 170 countries and can accept 40 different types of currencies.
Paysafe supports direct debit from customer bank accounts as well as third-party bank accounts. It also offers a feature called Rapid Transfer, which allows customers to pay instantly with funds from its online banking account. Rapid Transfer is backed by its suite of security features.
Paysafe makes it possible to complete online transactions without the use of a credit card through two unique tools:
The Paysafecard is a physical voucher that customers load funds onto and use to complete online purchases. To get a Paysafecard, users will have to download the Paysafecard app, which shows them vendors in their area that sell these vouchers. You can purchase a voucher from the vendor and load however much money on it as you need. The Paysafecard accepts 47 different types of currency. When you go to complete an online purchase with a merchant that accepts Paysafecard, you will be prompted to enter the 16-digit pin on your voucher. The cost of the purchase will then be deducted from the balance on your voucher.
Accepting Paysafecard is a good way for your business to cater to customers who don't want to share their credit card information online. It costs nothing for a business to begin accepting Paysafecard, outside of processing fees.
As opposed to Paysafecard, Paysafecash is a way to pay for your purchase in cash after you have placed the order online. Merchants who accept Paysafecash will include it as a payment option at checkout in its e-commerce store. If a customer chooses to pay via Paysafecash, they will have a barcode sent to their Paysafecash app. The app will show them retailers in their area where they can take the barcode in order to pay for their online purchase. Once they complete payment, their product will be shipped to them. Like Paysafecard, it is free to include Paysafecash as a payment method in your e-commerce store.
Another alternative payment method is known as Paysafe Pay Later. Offering Pay Later allows customers to sample products from your online store without initially paying for them. When a customer selects the Pay Later option during checkout, Paysafe funds the merchant the net amount of the purchase, then invoices the customer for the balance. The customer can try out the product and then pay off the invoice or return it. The company claims that merchants offering Pay Later have seen sales grow by 35%.
Paysafe offers versions of its POS hardware and software that can work for both service businesses and retailers. The software features inventory, employee management and customer relationship management tools, as well as reports on transaction details, past account activity, deposit history and chargeback data.
POS hardware options offered by the company include a card reader that can accept magstripe, chip and contactless payment methods. You can also purchase a tablet integrated with Paysafe POS software, receipt and kitchen printers, cash drawers and ethernet ports. Pricing on all POS products is quote-based.
Paysafe allows merchants to sell Visa and Mastercard prepaid cards to consumers that can be customized with their business's branding. However, this program is currently only available to merchants based in the United Kingdom.
With a merchant cash advance, Paysafe will advance you cash in exchange for a percentage of your daily credit and debit card sales, plus a fee. It offers merchant cash advances of up to $500,000, with approval in under 48 hours and funding in as little as one day.
Paysafe offers 24/7 phone and email support. The website does not offer a help center, but many of the company's subsidiaries have dedicated support pages with guides and how-tos on using their products.
Paysafe is entirely quote-based. The price you pay will depend on the services you need, the transaction volume of your business and what you are able to negotiate with your sales agent. Typically, merchant services providers try to lock you into a multi-year contract that includes an early termination fee. On the software review website G2 Crowd, Paysafe subsidiary Skrill is ranked in the 33rd percentile in terms of pricing, making it a lower-cost product.
Paysafe offers a really nice selection of different payment options, allowing merchants to cater to their customers' preferred method of payment. Payment methods like digital wallets and its non-card payment tools are particularly popular amongst younger consumers and those who don't feel comfortable sharing their credit card information online. Aligning with Paysafe may allow you to stay on top of all the latest payment trends.
One of the main reasons small-business owners like working with merchant services providers is that it allows them to consolidate all of their payment services with one vendor. This can make life a lot easier when issues arise. Paysafe can provide small businesses with everything they need to run transactions, process payments and track sales. Plus, because it offers so many tools, you shouldn't have a problem ramping up your services as your business grows.
Browsing the Paysafe website raises more questions than it answers — particularly when it comes to pricing. This is fairly common when it comes to merchant services providers that use ISOs. There is no set price, only the price you negotiate with your sales representative. The issue is that many of these sales reps are paid via commission, so it's hard to trust that they have your business's best interests at heart. In short, tread carefully when negotiating with the company.
Skrill is almost universally panned on all major review websites. Complaints range from poor customer service and surprise fees to the fact that Skrill doesn't work with major marketplaces like Amazon and Ali Baba. Some reviewers have gone as far as to call the service a "scam."
Here is how Paysafe is ranked on major review websites:
G2 Crowd: 4 stars out of 5

Capterra: 3 stars out of 5

TrustPilot: 2 stars out of 5

Better Business Bureau: A+
Aside from the complaints about Skrill, users repeatedly cited the company's unclear terms and conditions leading to surprise fees and service changes. Other reviewers said they found the software very difficult to learn how to use and lamented that there was no offline functionality.
In positive reviews, users touted the company's range of security features, timely payment processing and an assortment of payment solutions.
Square doesn't offer as many tools as Paysafe, but it is a straightforward and transparent service that can work for most small businesses. With Square POS, you can get POS and payment processing and pay 2.6% plus 10 cents for in-person credit card transactions (2.9% plus 30 cents for e-commerce transactions). Square also sells the hardware you need to accept magstripe, chip and contactless payments. And if you need a digital wallet, Square Cash can work in conjunction with your POS. Essentially, you get fewer payment options but a more reputable service.
Paysafe offers a lot of tools for e-commerce merchants — except for an actual e-commerce store. If you're looking for a merchant services provider that gives you a POS, payment processing and a hosted website, consider Shopify POS. Starting at $29 per month, you'll get all of the aforementioned features plus a payment processing fee of 2.9% plus 30 cents on online purchases. Shopify is also scalable, allowing you to pay higher monthly fees to facilitate more sales while receiving lower processing fees. Relative to Paysafe, Shopify is also more reputable.
A version of this article was first published on Fundera, a subsidiary of NerdWallet.