Do Consultants Need Professional Liability Insurance?
Consultants who operate as sole proprietors may be personally responsible for damages without professional liability coverage.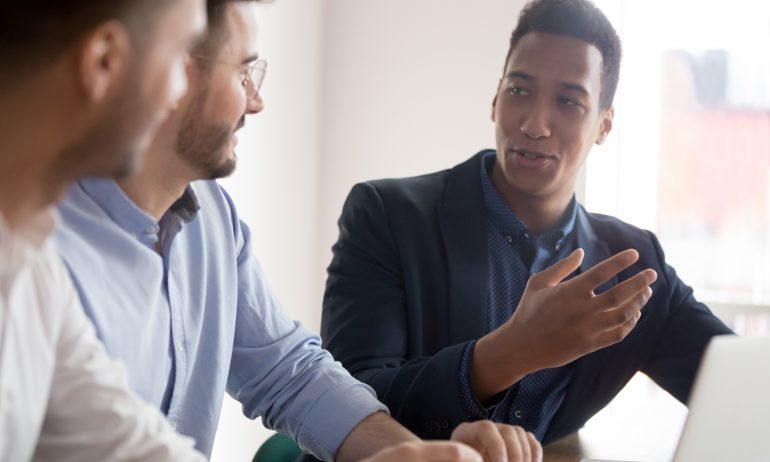 Many or all of the products featured here are from our partners who compensate us. This influences which products we write about and where and how the product appears on a page. However, this does not influence our evaluations. Our opinions are our own. Here is a list of our partners and here's how we make money.
Professional liability insurance is essential for any business that provides services or advice for a fee — that includes contractors. In fact, clients will often require proof of coverage before agreeing to do business with you or your firm.
What is covered under professional liability insurance?
Professional liability insurance covers defense costs and damages if your business is sued for negligence, neglect, mistakes or misinformation, whether those claims have a basis or not.
Without it, your business is on the hook for any legal costs and a major lawsuit could bankrupt your business or you personally. Consultants who operate as sole proprietors could be personally responsible for financial damages if they don't have professional liability coverage.
How professional liability insurance protects consultants
Professional liability insurance can provide valuable protection to many different types of consultants, including:
Public relations consultants.

Human resources consultants.

Market research analysts.
Wondering how professional liability insurance might apply to your consulting business? Here are a few scenarios in which the coverage (also known as errors and omissions insurance) would kick in.
Consultants are hired for their expertise in a specific area. But if a client feels your recommendation harmed their business and cost them money, they can attempt to hold you accountable.
This can have added implications for IT and software consultants, since bad advice could expose company or customer data. Some insurance providers offer technology errors and omissions coverage, which bundles professional liability and cyber liability insurance.
Compliance and reporting errors
Human resources and management consultants may be commissioned to gather and analyze data for reports or projects. Inputting incorrect figures or overlooking an important detail could cost your client money and spur a lawsuit against your consulting business. Professional liability insurance would cover attorney fees and defense costs, among other expenses.
A client can sue if work is not completed in the agreed-upon time, even if you aren't directly at fault. If you have professional liability coverage, you won't be personally liable for any damages awarded as a result.
Cost of professional liability insurance for consultants
A typical policy has a $1 million limit (per-occurrence and aggregate), but coverage limits range from $250,000 to $2 million or more. How much coverage you need depends on the level of risk to your business.
Other important insurance coverage for consultants