How to Get Business Insurance for Sole Proprietors and the Self-Employed
Sole proprietors and those who are self-employed can get business insurance from marketplaces, brokers or insurers.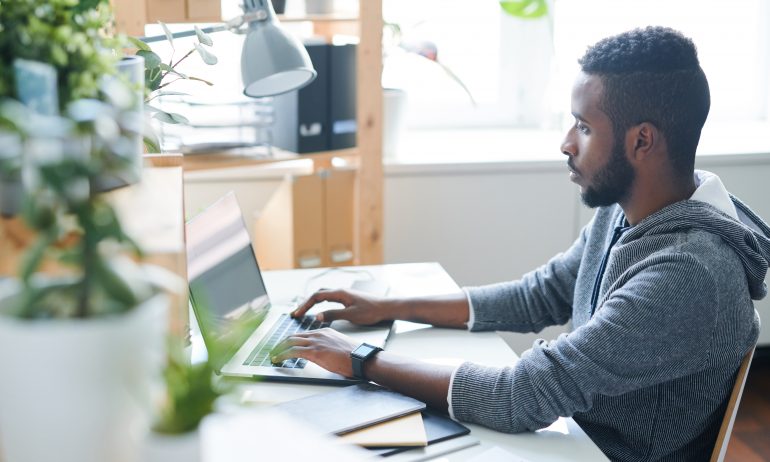 Many or all of the products featured here are from our partners who compensate us. This may influence which products we write about and where and how the product appears on a page. However, this does not influence our evaluations. Our opinions are our own. Here is a list of our partners and here's how we make money.
If you're a sole proprietor or are self-employed, business insurance may be the only thing that stands between your assets — including your personal assets — and havoc from lawsuits, property damage and other losses. Sole proprietors and people who are self-employed can purchase business insurance online or over the phone, either right from an insurance company or through an insurance marketplace or third-party broker.
Here are five steps to help you understand the kinds of small-business insurance that sole proprietors and people who are self-employed should consider, plus how to find the right coverage.
What's the best fit for your business?
Answer a few questions and we'll match you with an insurance partner who can help you secure quotes.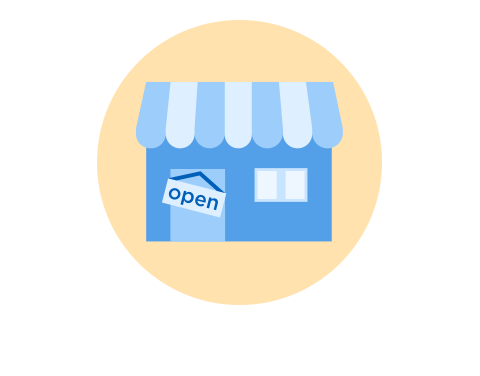 1. Review your business risks
Think about what kinds of risks your business faces so you know what kind of coverage you need.
There are of course common risks — injuries or losses of income, for example — but sole proprietors and self-employed business owners may face other risks, too, such as:
Inventory spoilage or contamination.

Data breaches that compromise your data or your customers' private information.

Broken or damaged equipment.
What kinds of legal actions, mistakes, accidents or disasters might harm you or your business? The size of your business, the type of work you do, where you do business and the kind of assets you have can influence how insurers take stock of your risks.
2. Decide what policies and coverage you need
Here's a list of common types of business insurance that sole proprietors and self-employed people might need — and what those policies typically cover.
| | |
| --- | --- |
| | Claims against your business for third-party bodily injury, property damage, or personal and advertising injury. If you're working out of your house, you may be able to add an endorsement to your homeowners policy rather than having to buy a separate policy. |
| | Claims of mistakes, negligence, inadequate work, inaccuracies, misrepresentation or similar allegations. Your business may need Errors and Omissions insurance if it provides services to customers for a fee. |
| Commercial property insurance | Damage to your office and the items in it as the result of natural disasters, fire, smoke or vandalism. For example, an electrical fire destroying your office would be covered under commercial property insurance. |
| | Loss of income when your business is unable to operate due to a disaster. Business interruption insurance covers lost income if you close your home office due to damage from an electrical fire, for example. |
| | Vehicles used for business. Your personal auto insurance may or may not have coverage for limited business use of your car. However, if you use your vehicle often for business, you'll likely need a commercial policy.  |
| Cyber liability insurance | Data breaches or software hacks. If hackers breach your computer system and steal your customers' credit card information, for example, this insurance would cover the costs of notifying customers, setting up credit monitoring and investigating the attack. |
You may also be able to bundle multiple types of insurance into a business owner's policy. BOPs usually consist of general liability, commercial property and business interruption insurance, but can be customized to meet your business's needs.
3. Figure out how you want to shop
To get the right business insurance, you have a few options.
Contact the insurers directly
Sole proprietors and self-employed people can buy business insurance right from an insurer. That means contacting companies one by one to get quotes.
Can get a quote and buy a policy quickly.

Don't have to deal with a broker.
Time-consuming to contact multiple providers for quotes, especially if the providers don't offer the same coverage.

You may not get the same level of help as you would from a broker or independent agent.
Visit an online marketplace
Business insurance marketplaces can streamline the shopping process. You provide information about yourself, your business and the coverage you want; then you get quotes from various insurers and compare them to find the best deal.
You handle the buying process on your own and avoid contacting multiple insurers.

Option to talk to a human.
Marketplaces partner with specific insurers, so you'll get quotes only from those partner insurers.

Marketplaces don't underwrite insurance policies, and you might not be able to manage claims or other issues through their systems. The communication among you, the marketplace and the provider isn't always seamless.
An insurance broker can offer personalized assistance. You'll discuss your needs, and then the broker gets multiple quotes for you from different insurers.
Can help you figure out what coverage you need.

Work directly with a human who can help you through the process.

Don't have to spend time contacting providers yourself.
Because brokers typically work on commission, they might try to sell you things you don't need.

Brokers aren't obligated to find you the lowest rates for your policies.

Some brokers charge fees.

Using a broker will likely take longer than using an online marketplace or directly contacting providers.
Get multiple quotes from different providers before making a decision. When comparing providers, consider things such as:
Policy coverage: What exactly does the policy cover? What isn't covered?

Limits of liability: How much of a loss will the insurer cover? Larger or riskier businesses may need a higher limit.

Price: How much will the policy cost? Is there a deductible? How much is it? Are the coverage and liability limits the same for the policies you're comparing?
Read some of our reviews of popular business insurance companies:
5. Buy your policies and schedule recurring reviews
After you purchase your insurance policies, make sure you understand when your payments are due and how to manage your coverage — including how to file a claim, add endorsements or get a certificate of insurance.
Reevaluate your business insurance coverage annually. When your policies are up for renewal, think about how you like the coverage, costs and customer service you're getting, as well as any new risks you face. That way you'll always be sure you have the right coverage for your business.
What's the best fit for your business?
Answer a few questions and we'll match you with an insurance partner who can help you secure quotes.