Stripe vs. Authorize.Net: Which Is Better for Your Business?
Compare Stripe vs. Authorize.Net pros and cons. Also, evaluate some alternatives to Stripe vs Authorize.Net.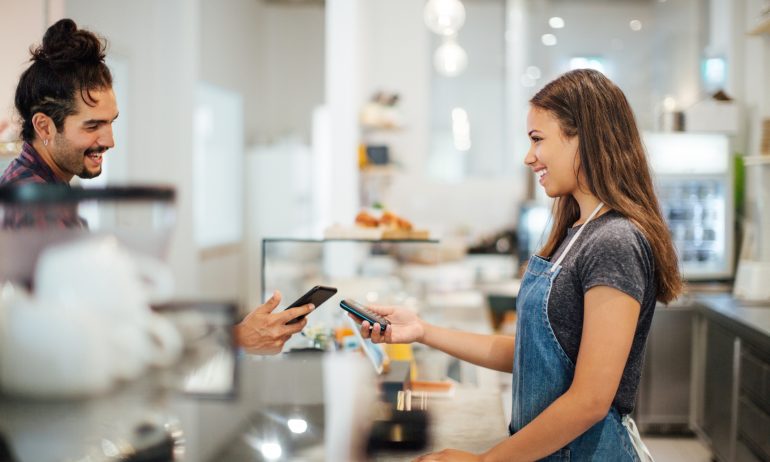 Many or all of the products featured here are from our partners who compensate us. This may influence which products we write about and where and how the product appears on a page. However, this does not influence our evaluations. Our opinions are our own. Here is a list of our partners and here's how we make money.
The most important merchant services product an ecommerce merchant needs is a payment gateway. These bits of software are what allow you to accept payments over the internet. If you're new to the world of ecommerce, you'll soon discover that there are hundreds of vendors that sell payment gateways, and some are better than others. Once you narrow down your search, two options you are likely to consider are Stripe and Authorize.Net.
Both services are beloved by ecommerce merchants. Stripe's customers include Lyft, Under Armour, Target, and PostMates, among others. Authorize.Net is used by over 43,000 merchants across the United States, and it handles more than 1 billion transactions and $149 billion in payments every year.
So it's fair to say both are reputable, high-quality options—but which is better for your business: Stripe vs. Authorize.Net?
That's what we're going to help you find out in this review. We'll evaluate exactly what you get when you use Stripe and Authorize.Net, and compare their pros and cons. We'll also show you some alternatives to Stripe and Authorize.Net to give you a better picture of the entire payment gateway market.
Find the right payment provider to meet your unique business needs.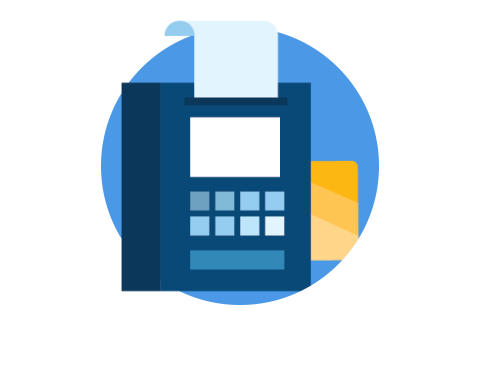 Comparing Stripe to Authorize.Net isn't exactly an apples-to-apples comparison. That's because while Authorize.Net is a payment gateway provider, Stripe is a payment service provider. This means that Stripe will provide merchants with an all-in-one solution that includes a payment gateway, merchant account, and payment processing. In other words, you can start processing payments right away when you sign up for Stripe.
Stripe accepts most payment types, including Visa, MasterCard, American Express, Discover, and several different foreign credit card networks, along with mobile wallets like Google and Apple Pay. In addition, Stripe processes over 100 different foreign currencies and converts them at no additional charge.
But the main reason major tech companies love Stripe is its developer tools. If you have programming experience, Stripe allows you to make a completely customized payments solution to match your business needs. In fact, the ecommerce platform Shopify uses a white-labeled version of Stripe to accept payments through its platform. Among the tools that come with Stripe are:
Stripe Elements: A custom UI toolkit that allows merchants to build their own payment form for desktop, tablet, or mobile.

Stripe Sources: An app programming interface (API) that allows merchants to accept payment methods from all around the world with a single integration. Supported payment methods include Alipay, Bancontact, and Giropay.

Stripe Connect: Connect allows merchants to customize onboarding, set payout timing, and allow for complex money movement for customers that utilize your marketplace.

Stripe Sigma: Sigma can be used to create fully customizable reports with the programming language SQL.

Stripe Relay: An API for powering mobile in-app purchases.
Along with these high-tech features, Stripe sells a variety of card terminals to accept in-person payments and can also facilitate invoicing and mass payouts. Furthermore, Stripe offers a machine-learning fraud detection system called Stripe Radar to all merchants. Plus, Stripe provides 24/7 support via phone, email, and live chat.
In terms of price, Stripe payment fees are a flat 2.9% + $0.30 for every online credit card transaction and 2.7% + $0.30 for every in-person credit card transaction using a Stripe terminal. Stripe terminals start at $59. Certain features also cost extra: Sigma costs $0.02 per transaction and Atlas also costs a one-time fee of $500. There is a $15 fee on chargebacks.
Given that it is only a payment gateway, Authorize.Net is a bit easier to explain. When you integrate the Authorize.Net payment gateway into your ecommerce platform, you'll be able to accept all major credit cards, debit cards, Apple Pay, PayPal, and more. Authorize.Net also comes with a ton of payment features, including:
Advanced Fraud Detection Suite: Authorize.Net's advanced fraud detection suite uses 13 configurable fraud filters to identify, manage, and prevent fraudulent transactions.

Customer Information Manager: This feature provides your customers the ability to securely save their billing, payment, and shipping methods on file for any future orders they make.

Automated Recurring Billing: This allows you to accept and submit recurring payments based on your schedule

Accounting Sync with Commerce Sync: Authorize.Net offers an accounting sync option from their partner Commerce Sync. With Commerce Sync, you can connect your accounting from QuickBooks Online or Desktop, as well as Xero. This service costs $15 per month.

Simple Checkout: Add a customizable "buy now" or "donate" button to your website.

Invoicing: Send customized email invoices to customers that they can pay online.

Developer APIs: The Authorize.Net API allows you to customize your payment experience with a mobile-optimized solution.
As we said, Authorize.Net only provides a payment gateway. However, they do offer an all-in-one plan that will connect your payment gateway with a third-party merchant account and payment processor. Partners include TSYS and Dharma Merchant Services.
Other features include the ability to accept in-person payments through an Authorize.Net mobile card reader, a mobile POS app, and a virtual point of sale.
If you already have a merchant account, Authorize.Net will charge you a $0.10 per transaction fee and a $0.10 daily batch fee, as well as a monthly $25 fee (the interchange rate is determined by your merchant account provider). For those that also need a merchant account through an Authorize.Net reseller, the cost is 2.9% + $0.30, plus a $25 monthly fee. There are also discounts for enterprise businesses, and no setup or early termination fees.
Stripe vs. Authorize.Net: Similarities
Now that we know a little bit about each service, let's explain where we think both offer similar value.
The first thing we'll say about using Stripe vs. Authorize.Net is that, odds are, you'll never have to turn away a customer because you don't accept their method of payment. Both Stripe and Authorize.Net can process all major credit and debit cards as well as a variety of foreign cards. You can also convert foreign currencies and accept digital wallets like Apple Pay, Google Pay, and PayPal. Both Stripe and Authorize.Net can facilitate any number of ways customers wish to pay you.
Stripe and Authorize.Net offer two of the most secure payment solutions on the market, which should give your customers peace of mind. Authorize.Net's advanced fraud detection suite is capable of identifying fraud in a number of different ways, while Stripe Sigma can do the same using machine learning from previous transactions. The risk of fraud is greater with digital payments, but Stripe and Authorize.Net do their best to mitigate this risk for your business.
Now let's look at where Stripe has the edge over Authorize.Net:
Both Stripe and Authorize.Net will charge you 2.9% + $0.30 to process online payments (given that you use one of Authorize.Net's merchant account partners). The difference is that Authorize.Net will also charge you $25 a month to use their gateway—Stripe charges no such fee. Both services also charge some additional fees for specific services (such as Stripe's 0.4% fee on recurring payments), but overall Stripe will cost you less to use.
The amount of flexibility Stripe offers merchants is astounding. The developer tools allow you to change everything from your payments page and mobile checkout experience to your buy buttons and reporting tools. The features are so advanced that anyone with a decent amount of technical skill can turn Stripe into a white-label payment solution for their business.
Furthermore, Stripe integrates with a long list of third-party tools, allowing you to further customize your payments experience. Notable integrations include Xero, Zoho, and ShipStation. Like Authorize.Net, Stripe also integrates with CommerceSync.
Where Authorize.Net is better
Here is what we see as the benefits of using Authorize.Net over Stripe:
One of the best things about Authorize.Net is that it works with pretty much every merchant account and payment processor. So if you already have a payment infrastructure in place and just need a payment gateway to accept online payments, Authorize.Net offers a pretty seamless transition. Stripe, on the other hand, doesn't allow you to use a third-party merchant account or payment gateway with their service. While this may be preferable to merchants who don't want to deal with multiple vendors, it doesn't leave you that much wiggle room when it comes to price.
This might not be a dealbreaker for most merchants, but Authorize.Net has a slight edge in how fast it can deliver processed funds to your business bank account. On the Authorize.Net website, it says processed payments can be delivered in one-seven business days. Stripe does it in two-seven business days. Getting your money in 24 hours may mean nothing to some merchants; but for others, it can make a huge difference. If that's you, Authorize.Net has you covered.
Security and anti-fraud features
As a merchant, you may be familiar with fraud. Depending on your industry you may have a higher risk of fraud than someone working in another industry might have, but Authorize.net protects all businesses with their fraud protection and detection services. They have tools specifically designed for protection against fraud and they even have a Fraud Management Department that focuses on monitoring accounts daily for anything that would throw up a red flag.
Along with our own analysis, we asked some small business owners who have used Stripe and Authorize.Net to give us their opinion on which product is better:
"Whether or not Stripe or Authorize.Net is better for your company definitely depends on industry and business needs. Most people (even e-commerce site owners) don't know that a payment gateway is technically separate from a payment processor. Stripe offers both, so it's a simple and easy plug-in solution with low fees. However, I chose Authorize.Net for my company's payment gateway needs because the offering is more flexible. With Authorize.Net you have the option to get both payment gateway and processing service (like Stripe) or payment gateway alone. I chose to use Authorize.Net payment gateway alone so I could partner with a payment processing company tailored specifically for my industry." —Calloway Cook, Illuminate Labs
"I would have to select Stripe as the better payment processor. The sign-up process is easier and quicker for businesses than Authorize.Net. Stripe also has more involvement with software developers who run ecommerce content management systems so integration is simple. In addition, the interface is easy to understand and in cases when I have had to contact support to fix an issue, it was resolved quite quickly." —Rob Stand, SEO Better
"I experimented with very low-cost merchant accounts but settled on Stripe because it can be integrated directly with both my ecommerce website and also with my cloud-based accounting system (Xero). This way the majority of my sales don't need any input from me at all to record in my books, and a tedious and time-consuming monthly task is reduced to about five minutes per day. To me this is worth far more than a few tenths of a percent of costs." —Gareth Rowlands, The Crafted Cup Company
Alternatives to Stripe and Authorize.Net
If you need to see a few more options before making your decision, consider these alternatives:
Square is one of the most popular payment solutions on the planet. Similar to Stripe and Authorize.Net, you can accept all major payment methods for a fee of 2.9% + $0.30. However, Square offers a couple of nice freebies that you won't get with Stripe or Authorize.Net. Namely, a mobile card reader that allows you to accept magstripe payments using your phone. There is also a free point of sale application that works for both brick-and-mortar and ecommerce merchants. Furthermore, Square offers one of the most user-friendly payment products on the market. Note that Square is like Stripe in that it is a payment service provider—meaning you will have to use Square as your merchant account provider when you sign up.
Unlike Square and Stripe, PayPal offers standalone payment gateways. The two gateway options you can get with PayPal are Payflow Link and Payflow Pro. Both can be integrated fairly easily with a merchant account and ecommerce platform, and Payflow works with almost every payment type and payment processor. Both gateways charge $0.10 per transaction plus the interchange rate from your merchant account provider.
With Payflow Pro, users will be charged a $99 setup fee and a $25 monthly fee, plus $0.10 per transaction. However, Payflow Pro boasts a fully customizable checkout experience, as well as added compliance features.
If you've just launched your ecommerce website and are looking to start accepting payments ASAP, Stripe is your best bet. The software can integrate with almost any ecommerce platform and have you running transactions in no time. Plus, if you have technical skills, there is no limit to how much you can customize Stripe to fit your needs.
On the other hand, if you already have a merchant account provider charging you a low rate, moving over to Authorize.Net will ensure your rate stays low. It helps to think of Authorize.Net as the puzzle piece that fits into any spot because you can use it basically anywhere.
Overall, both are quality options. Now you have to assess your business needs and determine which is right for you.
This article originally appeared on Fundera, a subsidiary of NerdWallet.