Stripe vs. Braintree: Which Is Right for Your Business?
The Stripe vs. Braintree decision isn't an easy one. Here's what makes the two online payment providers different.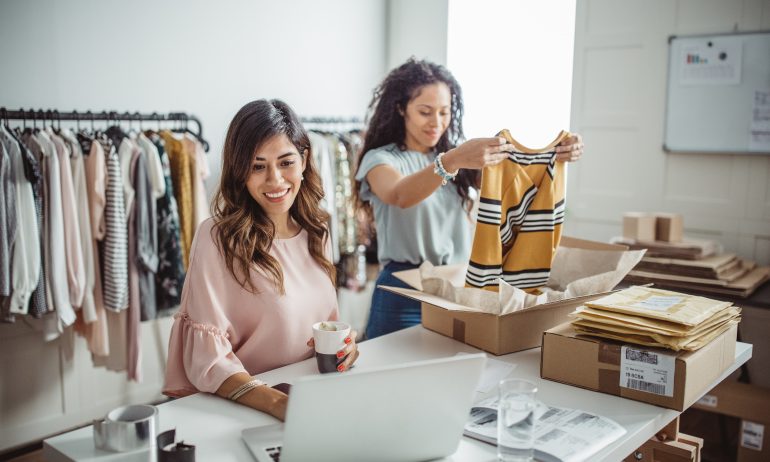 Many or all of the products featured here are from our partners who compensate us. This may influence which products we write about and where and how the product appears on a page. However, this does not influence our evaluations. Our opinions are our own. Here is a list of our partners and here's how we make money.
When choosing between online payment service providers Stripe and Braintree, the decision comes down to your business needs. If you're looking for a flexible online payment platform for your developers, go with Braintree. If you want to conduct more international commerce, go with Stripe.
Find the right payment provider to meet your unique business needs.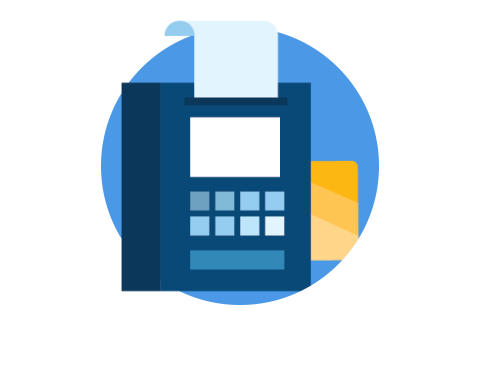 Since the Stripe vs. Braintree decision isn't necessarily an easy one to make, here's what makes them different.
How Stripe differs from Braintree
Stripe has a great brand presence. The company provides payment services for heavy hitters in the startup world, including Blue Apron, Lyft and Pinterest, among others.
Due to its impressive size and ubiquity, Stripe claims that there's almost a 90% chance that any card its clients process has already had a similar transaction occur on its network before. In other words, Stripe's basically seen it all when it comes to processing payments, which means you're more likely to get paid without a hassle. Stripe also supports subscription billing, in-app payments and tons of other payment options.
Stripe is developer-friendly as well, providing best-in-class tools to help developers integrate the platform into their existing web ecosystem. Although Stripe can seem intimidating to the uninitiated based on how many ways you can customize your own implementation, the variety of options available can be a godsend for businesses that need customized support.
There are a ton of different options from Stripe too. For example, Stripe Payments makes it easy to sell your wares online without having to get too deep into the platform's code to make it work. Stripe Payments lets you accept web, app and in-person payments. Stripe Billing is designed for straightforward one-off or monthly invoicing and subscriptions. Stripe Connect lets companies conduct worldwide transactions more easily, as it helps verify international sellers and supports more than 100 currencies. Stripe Terminal is a new point-of-sale system that makes it easier for merchants to keep their brick-and-mortar sales in the same environment as their digital sales, negating the need to run two different platforms to conduct business offline and online.
That's only a small sample of the different options Stripe provides. There are tools to help detect fraud, create virtual marketplaces and more.
With so many tools at your disposal, it might seem as though the costs of using Stripe would be prohibitively high for most small businesses. Thankfully, you can also build Stripe Billing plans based on the number of users you need in your account, how often you use the service or flat fees, depending on your business's ideal payment scenario.
How Braintree differs from Stripe
Stripe isn't the only PSP that can boast about having some heavy hitters as clients. Braintree provides payment services for Casper, Poshmark, Uber and TaskRabbit, among other brands. As a platform, Braintree touts its product as being complementary to forward-thinking e-commerce retailers, app developers and other tech-focused marketplaces.
Braintree's market positioning in the tech space isn't unwarranted, either. The PSP provides near-full customization, which means developers can integrate Braintree into their site architecture almost however they see fit. Better still, Braintree provides a sandbox environment for prospective clients to test-drive the software and see how it coexists with their existing tech. You'll have to register to access the sandbox, but the service is entirely free.
What Braintree offers to vendors doesn't stop at good tech, either. The platform comes in several varieties, each tailored to a different level of specificity and customizability. Braintree Direct is made for companies selling wares directly on their own websites or through a mobile app. Braintree Marketplace takes this a step further by offering clients a seamless, full-scale management tool to help them keep track of all financial aspects of their business. This free platform can even help you keep track of 1099-K forms, set up escrow accounts and split payments between your company and providers.
Lastly are two merchant-driven tools, Braintree Auth and Braintree Contextual Commerce, each providing merchant sharing services and other behind-the-scenes tools to help get payments done.
There are also add-ons and services that come with Braintree. You can use Braintree to present a price in a local currency, all while getting paid in your preferred currency without having to do any conversions manually. Braintree also helps you retain your customers when they get a new credit or debit card, as the platform will automatically request new information from the card provider on your behalf. The platform provides for fraud detection, analytics and other boilerplate offerings that Stripe gives their customers.
The truth is that the Stripe vs. Braintree debate comes down to small details. Both platforms are fairly comparable in most aspects: Each offers a great set of tools to help businesses scale up their e-commerce activities, delivers a tech-centric experience that works great for developers, and gives merchants the ability to collect payments easily. You can't go wrong with either platform, but there are a few differences between them that might help you decide which one is right for you.
Stripe offers best-in-class tools for merchants, particularly with regard to marketplace and subscription support. Plus, Stripe has a brand-name reputation in the space, which provides a sense of security that can go a long way when you're dipping your toes into the e-commerce space or scaling up your operation with new software. Stripe gives you plenty of leeway with how you can integrate the system, as well as a plethora of custom uses. You can tailor Stripe to cater to your site as you deem fit, rather than having to mold your existing development and tech stack to adhere to what Stripe needs.
In addition to Stripe's excellent tech, the platform also makes it easy to accept international transactions. Stripe supports the usual payment methods you'd expect around the world — such as credit cards — but also provides for payments through Alipay and WeChat Pay, which can be a crucial difference-maker for companies that do business in Asia.
These benefits come at a cost, though, as Stripe charges small fees when clients use certain services. If the benefits of having industry-leading technology outweigh the incremental fees you might encounter, then Stripe could easily be the right PSP for you.
Stripe provides a great user experience for its clients. The platform is, however, more expensive than Braintree in most situations. Braintree offers flat-free pricing on its services without additional fees to use certain parts of the platform or analytics tools. The platform also comes without minimum fees or recurring monthly fees, which makes it an alluring choice for small businesses that may not hit certain transaction or financial thresholds consistently every month. Braintree costs one standard flat fee for processing services, and the rest comes as part of the deal.
Another critical difference between Stripe vs. Braintree is the way in which each company handles their clients' transactions. Braintree assigns each of its merchants their own merchant account, which means that their actions on the system are independently handled. Stripe, on the other hand, aggregates payments and groups together merchants when conducting transactions. In this regard, Braintree offers a more stable environment for clients, since there's less risk that an unrelated merchant issue could snarl your own ability to conduct transactions.
Braintree also excels in the customer service department. The company gets consistently high marks for how well it handles customer concerns, with short wait times between raising an issue and having it addressed by someone within the company. This can go a long way when running your own small business, where every sale is crucial and technical glitches can have a major impact on your bottom line.
Stripe vs. Braintree: The verdict
The only real way to decide a winner between Stripe vs. Braintree is to go with your gut. If you want a straightforward yet powerful platform, both companies provide one. If you'd rather get into the weeds with your PSP integrations, you can do that as well. The best way to make a choice is to see which platform offers the best support to jibe with your existing tech infrastructure, and go from there.
Lastly, you may want to think about any global aspirations you have for your company. If you're planning to expand to Europe, Asia and beyond, bear in mind which regions and countries have existing support. You may want to go with a company like Stripe if you're branching out into China, based on the fact that they're already there and using cutting-edge payment options. Having a head start in a new region gives a PSP more time to learn the ropes, which means fewer growing pains for you as a client.
A version of this article was first published on Fundera, a subsidiary of NerdWallet.