Stripe vs. Braintree: Stripe Wins
Stripe pulls ahead for its live customer support and product suite, but look elsewhere for in-person sales.
Many or all of the products featured here are from our partners who compensate us. This may influence which products we write about and where and how the product appears on a page. However, this does not influence our evaluations. Our opinions are our own. Here is a list of our partners and here's how we make money.
Stripe and Braintree are payment service providers for online businesses. Both platforms offer transparent pricing and a range of payment options, but Stripe's customer service and extensive product suite make it a far better choice.
However, Stripe aggregates accounts to process payments, so businesses looking for an individual merchant account — usually due to high sales volume — will need a provider like Braintree. And though Stripe does offer some in-person payment options including customizable point-of-sale systems and card readers, platforms like Square or Shopify provide much more advanced services for brick-and-mortar businesses.
Overall, Stripe is the superior choice for online businesses; Braintree may only be worth the downsides if your business requires a dedicated merchant account. And with so many poor reviews and no live customer support, Braintree may not even be the best merchant account option.
Find the right payment provider to meet your unique business needs.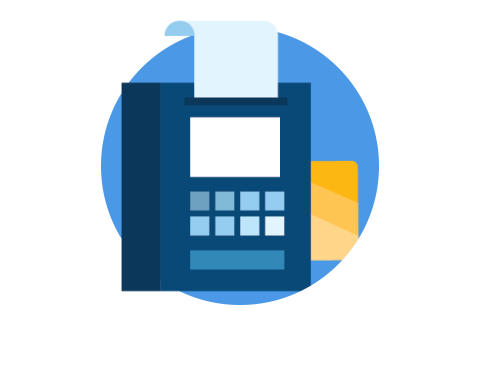 | | | |
| --- | --- | --- |
| | Online businesses of all sizes that may want to extend to in-person sales. | Online retailers; existing PayPal and Venmo users for business. |
| | Free; per-transaction fees only. Some add-ons cost extra. | Free; per-transaction fees only. Some add-ons cost extra. |
| | Card reader for $59; mobile POS device for $249. | No specific hardware available; can integrate with PayPal card reader for $29. |
| | 2.9% plus 30 cents per transaction for online payments. | 2.59% plus 49 cents per transaction for most card payments. |
| | No set contract length. You can close your Stripe account at any time, as long as you complete any pending transactions. | No set contract length; per-transaction fees only. |
| | Excellent. 24/7 customer support via email, live chat and phone. | Poor. Support only available through email; response times vary widely, according to reviews. |
| | Good. User-friendly and customizable interface, though some advanced tools may require developer experience. | Average. Straightforward interface, according to reviews, but can be glitchy. Live support not available. |
Why Stripe is a better choice
Stripe and Braintree both work as payment service providers for online businesses, but Stripe's live customer support, popularity, product suite and brick-and-mortar sales options make it a much better option.
Stripe offers 24/7 live customer support via email, online chat, and phone. Braintree, on the other hand, only responds via email. According to many online reviews, these email response times vary widely, with some users reporting that there are no Braintree-specific customer service representatives; calls redirect to its parent company PayPal.
Braintree has a rating of just 1.2 stars out of 5 on the consumer review website TrustPilot, with most negative reviews citing a lack of customer support. Stripe, on the other hand, has a 3-star rating out of 5 on TrustPilot, and high reviews on other review websites detail its helpful and responsive phone support.
Stripe is one of the most popular payment processors, with over 3 million users. It's also available in 47 countries, and due to its impressive size and ubiquity, Stripe claims that there's almost a 90% chance that any card its clients process has already been seen before on its network.
Braintree's parent company, PayPal, is more widely used than Stripe, with over 30 million users, but Braintree itself has far fewer users — only around 8,000, according to data insight platform Enlyft. Most businesses using Braintree are processing a high annual sales volume (over $1 million), unlike Stripe, which works with businesses of all sizes.
Neither Stripe nor Braintree has very robust in-person sales options. Both platforms offer fairly new services for brick-and-mortar businesses, including sandboxes for developer integration and a few hardware options.
Braintree offers the option to take in-person payments with a PayPal card reader but isn't set up to support traditional brick-and-mortar operations without developer experience. Stripe's Terminal feature provides similar capabilities, but also requires some coding to use. Retail stores, restaurants and other businesses that primarily accept in-person payments may be slightly better off with Stripe than Braintree. A POS provider like Square or Toast could be an even better match.
Stripe has an extensive library of add-ons. In addition to Stripe Terminal which extends the service to in-person sales, the platform also offers billing, invoicing, currency conversion, virtual marketplace, business financing and more.
Braintree, on the other hand, only provides third-party authorization and online marketplace services in addition to payment processing. Though Stripe's product suite can be overwhelming for some businesses, it can grow and scale with your operations.
Why you might want to use Braintree instead
Given Braintree's poor ratings on most customer review websites, it's unlikely that you'll have a better experience with Braintree than Stripe. However, the platform does offer slightly lower per-transaction fees and provides individual merchant accounts instead of grouping them together like Stripe.
Stripe is slightly more expensive than Braintree for big-ticket purchases. Though both platforms offer flat-fee pricing, some Stripe services and analytics tools cost an additional fee. Braintree charges 2.59% plus 49 cents per transaction for most card payments, while Stripe charges 2.9% plus 30 cents per transaction for online payments.
Add-ons like ACH transfers, currency conversion, billing, and data analysis cost extra with Stripe. Braintree charges for ACH transfers and currency conversion too, but includes recurring billing and data reports with its basic service.
Braintree assigns each of its merchants their own merchant account, which means that their actions on the system are independently handled. Stripe, on the other hand, aggregates payments and groups together merchants when conducting transactions. In this regard, Braintree offers a more stable environment for clients, since there's less risk that an unrelated merchant issue could impact your ability to conduct transactions.
For businesses that need a brick-and-mortar payments solution in addition to online sales, a POS provider like Square is a better choice. Online-only businesses might prefer PayPal.
Cost: Software free and up. Hardware from free card reader to $799 register. Payment processing at 2.9% plus 30 cents per transaction for online payments and 2.6% plus 10 cents per transaction for in-person transactions.
Square is a powerful payment processor with robust options for in-person sales as well as online payments. As NerdWallet's current pick for best overall POS system, it's a straightforward, flexible platform that works well for most small-to-medium businesses.
Like Stripe, it offers some developer customization, invoicing and e-commerce website services. It's not online-first like Stripe and Braintree, but its transparent pricing, live support and scalable plans with industry-specific features make it a great choice.
Cost: Software free and up. Card reader $29 with Zettle sign up. Payment processing is 2.99% plus 49 cents for standard credit and debit card payments and 2.29% plus 9 cents for in-person transactions.
PayPal, like Stripe and Braintree, is an online-first payment service provider. Its transparent fees and ease of use make it a great choice for new and small businesses. PayPal offers the same in-person sales capabilities as Braintree, through PayPal Zettle, which provides several hardware options and features like employee management and barcode scanning.
A version of this article was first published on Fundera, a subsidiary of NerdWallet.