SwipeSimple Review 2022: Pricing, Features, Top Alternatives
Learn about SwipeSimple, including what it is, what it offers, what it costs and other options.
Many or all of the products featured here are from our partners who compensate us. This may influence which products we write about and where and how the product appears on a page. However, this does not influence our evaluations. Our opinions are our own. Here is a list of our partners and here's how we make money.
SwipeSimple is a mobile POS system provided by payments technology provider CardFlight. It comes with a broad range of features that can serve both merchants on the go and merchants who sell behind a countertop. Plus, SwipeSimple partners with some of the top merchant account providers, giving you the flexibility to find a service that best fits your needs.
Find the right payment provider to meet your unique business needs.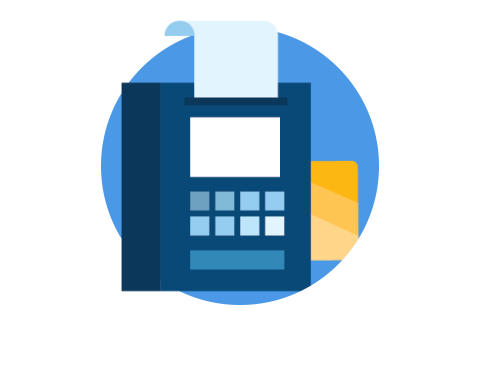 SwipeSimple calls itself a mobile POS solution, but it can actually function as a complete POS option for small businesses. This is possible thanks to the fact that the SwipeSimple mobile app can work on all iOS and Android devices, plus desktop computers. Pair this with the POS hardware SwipeSimple resells, and you have yourself a complete POS system.
Because of this, the SwipeSimple solution can work for a plurality of businesses. On its website, SwipeSimple says it can provide payment functionality for retail, professional service businesses, food trucks, beauty salons, quick-service restaurants and more.
However, one cannot just acquire their POS system directly through SwipeSimple. Instead, you have to work with a merchant acquirer that offers the SwipeSimple Payments solution. SwipeSimple works with 15 of the top 50 merchant acquirers in the US. This list includes names like First Data, TSYS, WorldPay and Payment Depot.
If you work with one of these merchant acquirers, you'll be able to access SwipeSimple's full range of features, including encrypted card readers, payment terminal apps, a reporting and admin dashboard for merchants and a payment gateway that supports all major processors.
The SwipeSimple platform packs a big punch. Here is everything you can expect.
SwipeSimple has the functionality to process magstripe (magnetic stripe), EMV (chip cards) and contactless payment methods and accepts all major credit card networks (Visa, MasterCard, American Express, Discover). However, your payment processing and merchant account will be provided by your merchant acquirer — meaning it will determine the rate you pay.
SwipeSimple works on all Android and iOS devices. That includes iPhones and Android phones as well as iPads and Tablets. In terms of additional hardware, SwipeSimple offers two different Bluetooth-enabled mobile card readers that can turn your mobile device into a payment terminal.
The first option is the Swift B200, which can accept EMV and magstripe methods of payment. For merchants that also need to accept contactless payments, SwipeSimple offers the Swift B250. Note that not all payment processors are compatible with these payment terminals, so be sure to check with yours first. SwipeSimple also sells cash drawers and Bluetooth receipt printers to accommodate retail merchants.
The POS app is the heart of the SwipeSimple product. There is a version that runs on mobile devices and a register version that runs on iPads and Tablets.
SwipeSimple features for iPhone and Android devices:
Integrated mobile card reader.

Transaction stats over the past 24 hours, 7 days and 30 days.

Text or email receipts to your customers.

Take payments without an internet connection.

Customization of printed receipts.

Enable multiple merchant accounts.

Signature prompt modifications.

Arrange custom tip prompts.

Set recurring and scheduled payments.

Virtual terminal (key in transactions taken over the phone).
Additional features for iPads and tablets:
Create "favorites pages" of popular items.

Track employee performance.

Manage access permissions.

Access reports and analyze sales trends.

View daily transaction reports.
Along with the POS app for mobile devices, SwipeSimple also has a web portal with additional features that merchants can access. Here is a rundown of what you can do within the web portal:
Create custom digital invoices.

Schedule future payments, offer installment payments and set up recurring payments.

Reduce fraud and lower fees with Address Verification Service.

View past and scheduled transactions.

View customer transaction history and resend or reprint receipts.

Add and edit product names, photos and inventory.
One of the most robust features of the web portal is the reporting suite. Within the reporting suite you can view analytics designed to give you insight into who your top customers are, what your top-selling products are and who your top-performing employees are. All reports can also be exported by date range.
The entire SwipeSimple platform is PCI compliant and does not charge additional fees for meeting compliance standards. All transactions through SwipeSimple are encrypted, and every SwipeSimple reader is assigned a unique serial number for tracking purposes.
SwipeSimple offers email and phone support during normal business hours. Note that for issues with payment processing, you'll have to contact your merchant acquirer. There is also a Support Center with guides and tutorials on how to use SwipeSimple.
There are pages where you can learn if your credit card reader is compatible with SwipeSimple, and what to do if you're new to the platform. Finally, SwipeSimple has a Content Hub with video guides on the various aspects of the SwipeSimple platform.
The price you will pay to use SwipeSimple is entirely dependent on your merchant acquirer. On the SwipeSimple website, it says "your merchant service provider would be the best point of contact for details regarding your contract. Please note SwipeSimple does not set any fees for merchants."
For a mobile POS system, SwipeSimple packs a big punch in the features department. What you get from its POS app is just as good if not better than what you'd get from a major payment service provider like Square. Features such as invoicing, virtual terminal and recurring payments are typically things you'd have to pay a premium for, but with SwipeSimple they come built right into the system. SwipeSimple may call itself a mobile POS system, but it certainly has enough to work as a countertop POS for small businesses.
SwipeSimple works with a lot of different merchant acquirers, giving merchants the flexibility to find a merchant account that works best for them. This is a big benefit compared to a payment service provider like Square, which requires you to use its aggregated merchant account. By going with your own merchant acquirer, you'll get access to services more tailored to your business's needs and experience fewer disruptions in service.
SwipeSimple's customer service access is a disadvantage for some businesses, especially those who operate outside regular working hours. In this case, having 24/7 customer service would be helpful.
Here is what customers have to say about SwipeSimple on major customer review websites:
Google Play Store: 4/5 stars.

Apple Store: 4.8/5 stars.
In negative reviews, users complain of glitchiness within the app, leading to issues like being unable to log into your account or crashing after processing a high volume of transactions. These issues are particularly pronounced with merchants who use Android devices.
In positive reviews, users tout SwipeSimple's ease of use and range of features. Many merchants also say they have found it cheaper to use SwipeSimple than major payment service providers.
Alternatives to SwipeSimple
If you're not sold on SwipeSimple, here are some alternatives:
Unlike SwipeSimple, Square is a payment service provider, meaning it comes with a merchant account and payment processor built-in. That doesn't necessarily make it a less desirable option. In fact, many small-business owners choose Square because it allows them to have their POS system and merchant account with one vendor. Square also offers a flat rate of 2.75% per transaction for in-person transactions and provides every merchant with a free mobile magstripe reader. What's more, Square's POS app is free. However, it only works on iOS devices. If Square's rate is cheaper for your business than the rate being offered by your merchant acquirer to use SwipeSimple, Square might be your better option.
Like Square, Stripe is a payment service provider. The difference between Square and Stripe is that Stripe offers a more customized integration, allowing you to build a payments solution that matches exactly what your business needs. Stripe also sells credit card terminals, has 24/7 customer service and provides merchants with a machine-learning fraud detection system at no additional charge. In terms of price, Stripe payment fees are a flat 2.9% plus 30 cents for every online credit card transaction and 2.7% plus 30 cents for every in-person credit card transaction using a Stripe terminal.
Lastly, there's Payment Depot — which isn't exactly an alternative to SwipeSimple, but actually a purveyor of its platform. This merchant acquirer offers some of the best payment processing rates on the market. With Payment Depot, you'll pay the wholesale interchange rate (the lowest possible rate) plus a small transaction fee ranging between 5 cents and 15 cents. Note that you'll also have to pay a monthly membership fee between $49.99 and $199.99 per month, but if your processing fees exceed this amount, Payment Depot is a great option for you. Paired with the advanced features of SwipeSimple, Payment Depot is an affordable and high-quality solution for your business.
Is SwipeSimple right for your business?
If your merchant acquirer resells SwipeSimple as a payment solution, it's one of the best options you can choose (given that the rate is reasonable). SwipeSimple's combination of features and flexibility are on par with most top-tier POS systems, so they should be able to facilitate most of your business's needs.
A version of this article was first published on Fundera, a subsidiary of NerdWallet.