Weebly vs. Shopify: Which Is Best for Your Business?
Compare Weebly vs. Shopify on price and features to decide which e-commerce platform is best for your business.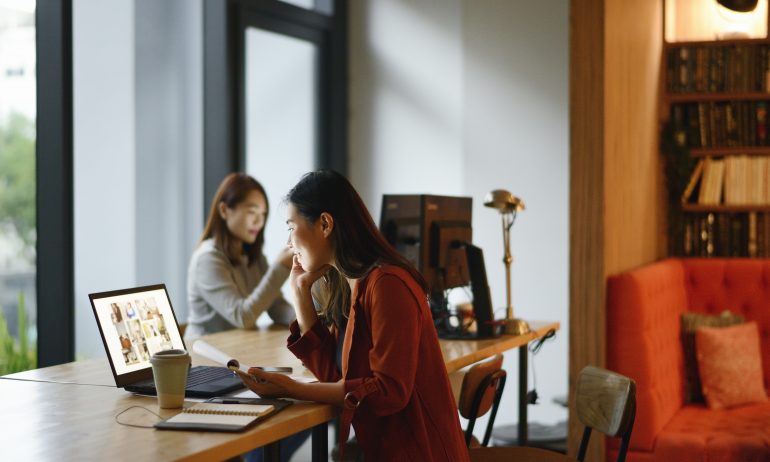 Many or all of the products featured here are from our partners who compensate us. This influences which products we write about and where and how the product appears on a page. However, this does not influence our evaluations. Our opinions are our own. Here is a list of our partners and here's how we make money.
Until recently, the Weebly vs. Shopify comparison was easy to dissect. Shopify was the clear choice for serious e-commerce sellers and Weebly was ideal for those needing simple websites for local businesses, services and small-volume online sales. However, the Weebly vs. Shopify gap has narrowed dramatically and both now serve all types of e-commerce businesses.
Before diving into a point-by-point comparison of Weebly vs. Shopify, here's a look at where each platform truly outshines the other.
Weebly vs. Shopify overview
| | | |
| --- | --- | --- |
| | | |
| | -Over 100 free plug-and-play website themes | -Full range of payment processing options (including Shopify Payments) |
| | -Drag-and-drop customization tools | -Multichannel sales tools let you sell via marketplaces, social apps, and more |
| | -Accept credit card sales without an internet connection | |
| | -Building customized websites | Multichannel ecommerce businesses (i.e. selling across multiple websites, marketplaces, and social media channels) |
| | -Budget-conscious businesses | |
Shopify: Best for multichannel e-commerce businesses
Shopify is best for serious e-commerce sellers who want to expand into multichannel sales across Amazon, eBay, Facebook Shop, Instagram and more. It's also ideal for high-volume sellers looking to sell on multiple websites and via in-app purchases. Weebly doesn't support online marketplace, in-app or multisite sales.
Of course, Shopify isn't just a multichannel power-seller tool. Plenty of startups and small online sellers run a single website on Shopify and benefit from having its array of multichannel sales tools standing by, ready when they need them.
Weebly: Best for building customized websites
Weebly's e-commerce features are robust, but where it really shines over Shopify is in near-total control over your website's look and feel. Weebly gives you over 100 beautiful free plug-and-play website themes. Shopify provides just eight free themes and all are rather basic. For more design options, you'll pay around $180 for a premium Shopify theme.
From there, you can customize any page on your website using Weebly's drag-and-drop page builder. Move titles, add slider images, create galleries and more using Weebly's intuitive design tools. Shopify lets you change colors, images, fonts and some layouts, but their DIY design tools simply don't match Weebly's.
Weebly vs. Shopify: In-depth comparison
The recommendations above give you a definitive answer for very specific needs—Shopify for multichannel sellers and Weebly for custom-designed websites. Outside of these specific needs, most businesses can thrive on either platform.
You might select one over the other for a specific reason, like payment processing options, external integrations or website customization tools. Or, it might just come down to cost.
Whatever your priorities, this in-depth comparison should help you spot the platform that best fits your unique needs.
Weebly offers the only free website option of the two, and Weebly's free plan lets you sell all types of physical and digital products and services. Weebly also offers three paid plans with increasing marketing and management features as you move up plan levels.
It's important to note that Weebly's most expensive $26 Performance plan costs less than Shopify's $29 Basic website plan, shown below. Like Weebly, Shopify plans offer increasing features as you move up the levels, but at $79 and $299 per month, they're far more expensive than Weebly's higher-level plans.
Both Weebly and Shopify support unlimited products, coupon codes and secure SSL website hosting across all plan levels, but there are a few differences worth noting:
Weebly's Free and Personal plans run their ads on your website, whereas Shopify doesn't insert ads on any plan.

Shopify limits the number of user accounts per plan and tops out at 15 on their Advanced plan. Weebly doesn't limit the number of users, editors or contributors you can add to your account.

Weebly gives you a free domain name (URL) on their two higher plans. You'll have to pay for your own domain name with Shopify, which starts at around $11 per year.
Website design winner: Weebly
Both Weebly and Shopify deliver modern, mobile-responsive websites that are easy to set up, launch and maintain. However, when it comes to design options and customization tools, Weebly is the hands-down winner in the Weebly vs. Shopify matchup.
Weebly offers over 100 free plug-and-play website themes and many of these are designed for specific business uses. You'll find beautiful e-commerce store themes, plus designs for everything from restaurants and salons to pet sitters, home services and membership websites.
You can also easily customize any Weebly website using slick drag-and-drop customization tools. You can design custom home pages and landing pages, edit templates for both product and blog pages and build any type of page you want — galleries, featured items and even video posts — from scratch.
In contrast, Shopify only offers eight free website themes like those shown below and all are geared for e-commerce product sales. You can choose from hundreds of beautiful custom-designed Shopify themes, too, but these generally start around $180.
Compared to Weebly, Shopify's do-it-yourself website customization options are rather limited. You can change things like standard imagery, colors and fonts, but you don't get the drag-and-drop page builder freedom of Weebly. You can, however, find Shopify themes with particular parameters, like single-product websites or grid, collage or editorial-style layouts.
Payment processing winner: Shopify
In the Weebly vs. Shopify matchup, only Shopify gives you a full range of payment processing options. These include:
Built-in Shopify Payments solution.

Popular payment services like PayPal and Stripe.

QuickBooks Payments for QuickBooks users.

Various payment gateways like Authorize.net that connect your own merchant services provider.
In contrast, Weebly only supports three payment solutions: built-in Square payments and PayPal or Stripe. Plus, to use PayPal, you must be on Weebly's highest-level Performance plan. The lower Weebly plans only support payments via Square. This makes sense when you consider that Weebly is owned by Square.
Despite Shopify's many payment gateway options, many startups and small businesses opt for the simplicity of Shopify Payments since it also supports Shopify's mobile POS and retail POS for in-person sales. It also avoids the additional fees, shown below, that Shopify tacks on if you use another payment processor.
Shopify Payments' online and in-person processing fees, shown above, also compete closely with Square's e-commerce and in-person payment processing fees, shown below. So, in terms of cost, both platforms' built-in payment services are on a pretty even playing field.
The big takeaway here is both Weebly and Square offer competitive built-in payment solutions, but you get far more payment processing options with Shopify. However, Shopify does tack on added fees if you go that route.
Selling features winner: It depends
Both Weebly and Shopify support an array of online sales and combined in-person and online business. However, each has certain strengths, like Shopify's broad multichannel capabilities and Weebly's more versatile mobile POS features, thanks to Square.
The winner of the Weebly vs. Shopify matchup really depends on your business's sales needs. The following sales feature roundup will help you spot the best fit.
Physical products winner: Tie. Both Weebly and Shopify handle products with variations like size and color, let you organize items into categories and sub-categories, track inventory and sell custom goods.

Dropship products winner: Shopify. Both platforms support dropship vendors via integrated apps. However, Shopify supports far more dropship service providers than Weebly.

Print-on-demand (POD) winner: Shopify. Both Weebly and Shopify support POD vendors for customized dropship goods; however, Shopify supports more providers. Weebly does integrate with Printful, which is the most popular POD solution for tees, mugs and more.

Digital products winner: Tie. Both Weebly and Shopify offer free digital sales apps that support digital file management, download tracking and sales.

Event ticket sales and management winner: Tie. Both platforms support event marketing and online ticket sales via add-on apps.

Nonprofit donations and sales winner: Weebly. Both platforms support nonprofit donations and can combine those with product sales and event marketing. However, Weebly's lower overall cost and website customization features deliver better value and more versatility for nonprofit marketing.

Online courses winner: Shopify. Both Weebly and Shopify offer app integrations with online course providers, but Shopify has many more big-name course apps than Weebly. Plus, it connects with course platforms like Teachable via Zapier.

Online marketplace sales winner: Shopify. Only Shopify integrates products to sell on Amazon and eBay marketplaces.

Social commerce winner: Shopify. You can list some or all of your Shopify products on both Facebook Shop and Instagram shoppable posts. Weebly now supports Instagram and, hopefully, Facebook Shop isn't far behind.

In-person retail and mobile POS sales winner: Weebly. Both Weebly and Shopify offer full-featured retail and mobile POS systems. However, the Weebly/Square combination lets you accept credit card sales without an internet connection. This is a big plus for service providers and sellers who might have limited connectivity in remote areas. Shopify mobile POS won't run credit card sales if offline; you're limited to cash and checks.
It's important to note that some third-party apps, like online courses, event management and memberships add fees on top of your monthly website cost. If these are key to your business, examine the options available on both Weebly and Shopify and compare your total costs in putting it all together.
Order, shipping and mobile management winner: Shopify
Until recently, Shopify's many built-in shipping, order and fulfillment management tools would have put Weebly to shame. Thanks to recent e-commerce advancements, Weebly is quickly catching up — but Shopify still finishes ahead.
Both platforms deliver detailed order status tracking, built-in USPS shipping label printing, USPS rate discounts, real-time rates with various carriers, plus integrations with top shipping applications like ShipStation, Shippo, Easyship and more.
That said, Shopify still excels in all things e-commerce. Along with its built-in shipping tools and integrations, it also readily connects to most top-rated e-commerce fulfillment centers and drop shippers. You can easily build a high-volume e-commerce business that ships goods from multiple fulfillment providers, dropship vendors and your own warehouse — and manage it all from your Shopify platform.
Weebly, through Square, can integrate to outside warehouses via API connections and a few dropship supplier apps. However, Shopify offers infinitely more plug-and-play connectivity for managing parcel shipping and freight, dropshippers and outside fulfillment providers.
When it comes to managing your business on the go, both Weebly and Shopify have you covered with fully integrated mobile apps. You can add content and products to your website, connect with customers and even enable marketing campaigns from anywhere using both platforms' mobile apps.
Marketing and SEO winner: Weebly
Shopify has always been known for tightly integrated marketing features for automated emails, abandoned cart pop-ups, targeted customer emails, coupon pop-ups and much more. Until recently, Weebly wasn't a major competitor here, but Weebly/Square pairing has brought Weebly's email marketing platform on par with Shopify.
The SEO features of both platforms are on a fairly even playing field as well. However, Weebly does provide an edge with more control over on-page SEO via add-on apps, including meta descriptions, page titles, custom URLs and various title tags.
Weebly also has well-integrated blogging features for content marketing that complements your sales efforts. You can also custom-design each blog post using Weebly's drag-and-drop page builder tools. Shopify's blogging tools have improved in recent years, but they're still somewhat basic compared to Weebly.
Customer support winner: Tie
The Weebly vs. Shopify matchup is fairly even in terms of customer support. Both platforms offer extensive online tutorials, as well as online forums monitored by tech support staff.
Email, chat and phone support are also available on both platforms at all plan levels. However, you'll find that both platforms encourage you to first find answers in the online resources. You'll have to dig through a few pages to reach the phone numbers for each. To save you time, the customer service numbers are:
When comparing Weebly vs. Shopify, each platform offers a clear advantage for specific types of businesses. Shopify is the hands-down choice if you want to sell items on one or more websites, and on Amazon, eBay and across various social media channels. Weebly simply doesn't compete in terms of online marketplace sales and broad social commerce.
However, if you want to build a very customized website, Weebly is the ideal solution. With over 100 plug-and-play themes that cater to all types of businesses and slick customization tools, you can easily build your website your way on Weebly, unlike Shopify.
Weebly is also more economical than Shopify, with low-cost paid plans and a free plan. Paired with the free Square POS, Weebly is a great solution for budget-minded businesses wanting to combine online sales with in-store or mobile in-person sales. Their Square-powered mobile POS also accepts credit card payments without a connection, unlike Shopify.
Deciding between these two user-friendly platforms really comes down to what features are important to you. If it's multichannel sales (Shopify) or website design freedom (Weebly), your choice is clear. Otherwise, simply list your priorities and see which one checks all the boxes.
This article originally appeared on Fundera, a subsidiary of NerdWallet.