Tax Planning for Beginners: 6 Tax Strategies & Concepts to Know
Know your bracket, how key tax ideas work, what records to keep and basic steps to shrink your tax bill.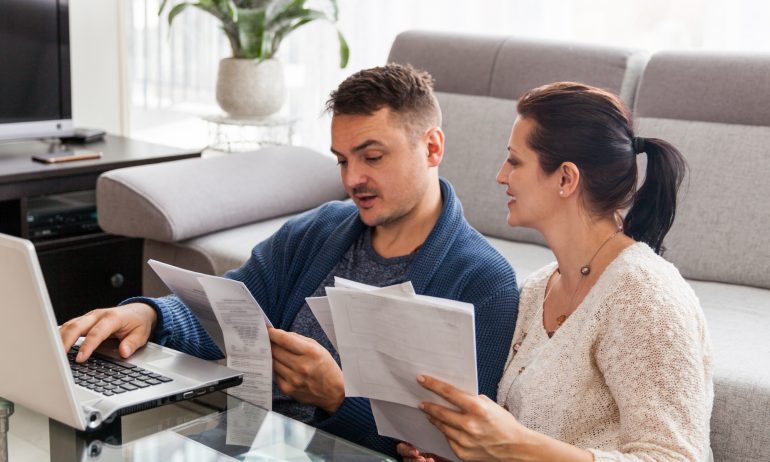 Many or all of the products featured here are from our partners who compensate us. This may influence which products we write about and where and how the product appears on a page. However, this does not influence our evaluations. Our opinions are our own. Here is a list of our partners and here's how we make money.
Tax planning is the analysis and arrangement of a person's financial situation in order to maximize tax breaks and minimize tax liabilities in a legal and efficient manner.
Tax rules can be complicated, but taking some time to know and use them for your benefit can change how much you end up paying (or getting back) . Here are some key tax planning and tax strategy concepts to understand before you make your next money move.
You can't really plan for the future if you don't know where you are today. So the first tax planning tip is get a grip on what federal tax bracket you're in.
The United States has a progressive tax system. That means people with higher taxable incomes are subject to higher tax rates, while people with lower taxable incomes are subject to lower tax rates. There are seven federal income tax brackets: 10%, 12%, 22%, 24%, 32%, 35% and 37%.
No matter which bracket you're in, you probably won't pay that rate on your entire income. There are two reasons:
For example, let's say you're a single filer with $32,000 in taxable income. That puts you in the 12% tax bracket in 2020. But do you pay 12% on all $32,000? No. Actually, you pay only 10% on the first $9,875; you pay 12% on the rest. If you had $50,000 of taxable income, you'd pay 10% on that first $9,875 and 12% on the chunk of income between $9,876 and $40,125. And then you'd pay 22% on the rest, because some of your $50,000 of taxable income falls into the 22% tax bracket. » MORE:
Tax deductions and tax credits may be the best part of preparing your tax return. Both reduce your tax bill, but in very different ways. Knowing the difference can create some very effective tax strategies that reduce your tax bill.
Deciding whether to itemize or take the standard deduction is a big part of tax planning, because the choice can make a huge difference in your tax bill.
Basically, it's a flat-dollar, no-questions-asked tax deduction. Taking the standard deduction makes tax prep go a lot faster, which is probably a big reason why many taxpayers do it instead of itemizing.
Congress sets the amount of the standard deduction, and it's typically adjusted every year for inflation. The standard deduction that you qualify for depends on , as the table below shows.
Instead of taking the standard deduction, you can itemize your tax return, which means taking all the individual tax deductions that you qualify for, one by one.
There are hundreds of possible deductions and credits out there, and they all have their own rules about who's allowed to take them. Here are some big ones (click on the links to learn more).
Keeping tax returns and the documents you used to complete them is critical . Typically, the IRS has three years to decide whether to audit your return, so keep your records for at least that long. You also should hang onto tax records for three years if you file a claim for a credit or refund after you filed your original return.
Keep records longer in certain cases — if any of these circumstances apply, the IRS has a longer limit on auditing you:
Deductions and credits are a great way to cut your tax bill, but there are other tax planning strategies that can help keep the IRS' hands off your money. Here are some popular tax planning strategies.
tells your employer how much tax to withhold from your paycheck. Your employer remits that tax to the IRS on your behalf.
Generally, the more allowances you claim on your W-4, the less money will be taken out of your pay to go toward taxes. Claim fewer allowances on your W-4, and more of your pay should appear on your check.
Here's how to use the W-4 for tax planning.
Your employer might offer a 401(k) savings and investing plan that gives you a tax break on money you set aside for retirement.
Outside of an employer-sponsored plan, there are two major types of : Roth IRAs and traditional IRAs.
You have until the tax deadline to fund your IRA for the previous tax year, which gives you extra time to do some tax planning and take advantage of this strategy.
This table illustrates these accounts in action.
These savings accounts, operated by most states and some educational institutions, help people save for college.
If your employer offers a flexible spending account, take advantage of it to lower your tax bill. The IRS lets you funnel tax-free dollars directly from your paycheck into your FSA every year; the limit is $2,750 for 2020 and 2021.
This FSA with a twist is another handy way to reduce your tax bill — if your employer offers it.
Health savings accounts are tax-exempt accounts you can use to pay medical expenses.